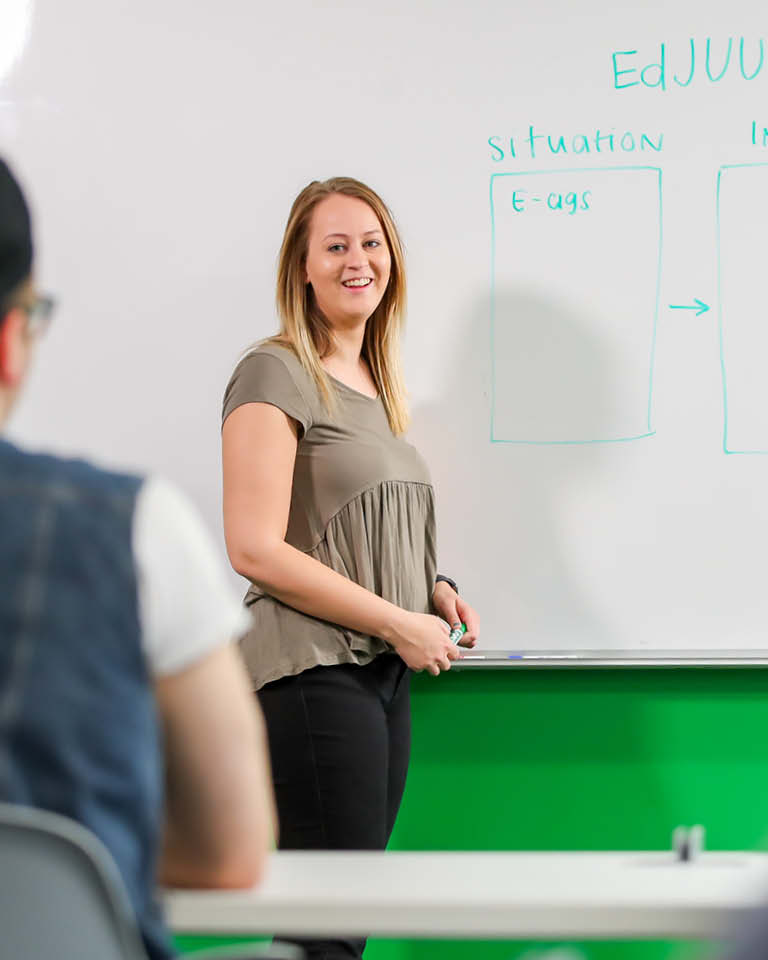 College of Education & Human Development
With 17,000 alumni living in 50 states and 35 countries, we are proud to train the next generation of educators.
GIVE TO THE College of Education & Human Development
Opportunities for Impact
Through collaborative partnerships and scholarship, the University of North Dakota College of Education & Human Development engages in inquiry and innovation to influence inclusive development and learning of all. You can help us raise the bar.
Student Scholarships
In the 2021-22 academic year, $491,740 was awarded to 227 Education & Human Development students. By creating more scholarships, our future leaders have more opportunity to advance their education, research and careers. Our fundraising goals are:
Endowed Scholarships ($25,000+)
Leadership Scholarships ($250,000+)
Student Teacher Stipend ($250,000)
Faculty Excellence
Supporting our faculty is a necessity. One professor can touch the lives of many through the opportunities they create. Our college's 63 full-time faculty members include two endowed positions made possible by private gifts from alumni and friends. Our fundraising goals for faculty are:
Endowed Fellowship ($500,000)
Endowed Professorship ($1 million)
Endowed Chair ($2.5 million)
Programs
Support our areas of greatest need, and make an immediate impact by supporting the College of Education & Human Development Annual Excellence Fund. We want to continue to support our programs in the following ways:
Let Us Assist You
Ashley Stocker
Director of Development, UND Alumni Association & Foundation
Cindy Juntunen, '87, Ph.D.
Dean, College of Education & Human Development
We are incorporating innovative teaching techniques that fully engage the Pre-K/K-12 pipeline and adult learners.

Cindy Juntunen

Dean, College of Education & Human Development