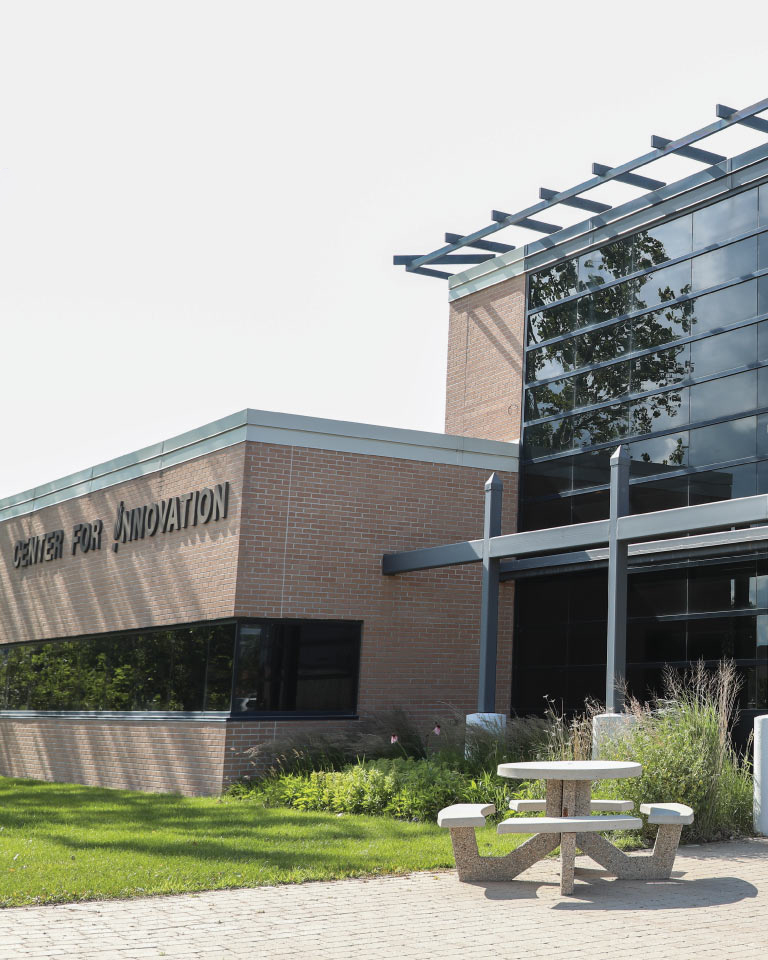 Center for Innovation
Help empower young entrepreneurs in the state of North Dakota to create the next generation of innovators.
Opportunities for Impact
As the principal entrepreneurial incubator for the Northern Plains, staff at the Center for Innovation (CFI) use creative thinking skills to empower innovators, entrepreneurs and businesses. CFI helps clients put their ideas into action by:
Addressing complex challenges
Identifying solutions
Utilizing resources
CFI staff are committed to translating a client's innovative ideas into a personalized plan to help them build their business. There are many ways you can get involved.
Student Innovation
Endowed Innovation Scholarships ($25,000-$249,000)
Student Venture Accelerator ($250,000+)
Proof of Concept Commercialization Seed Fund ($1 million)
Innovation Staffing
Coaching Support ($250,000)
Endowed Subject Matter Expert Mentor Fellowship ($500,000)
Endowed Entrepreneur Coach ($1 million)
Endowed Commercialization Coach ($2.5 million)
CFI Programming Support
Center for Innovation Annual Excellence Fund ($1,000+)
Experiential Learning Internship Scholarship ($2,500-$5,000)
Service Line Annual Sponsorship Premier Naming Opportunities ($50,000+)
Endowed Service Line ($1 million)
Naming of Endowed Service Line ($2 million)
The resources, funds and advisor provided through my internship have been invaluable in giving me the opportunity to pursue entrepreneurship.

Logan Rainey, '21

Commercial Aviation Major & Mueller Intern
Let Us Assist You
Mary Welder, '94
Director of Development, UND Alumni Association & Foundation