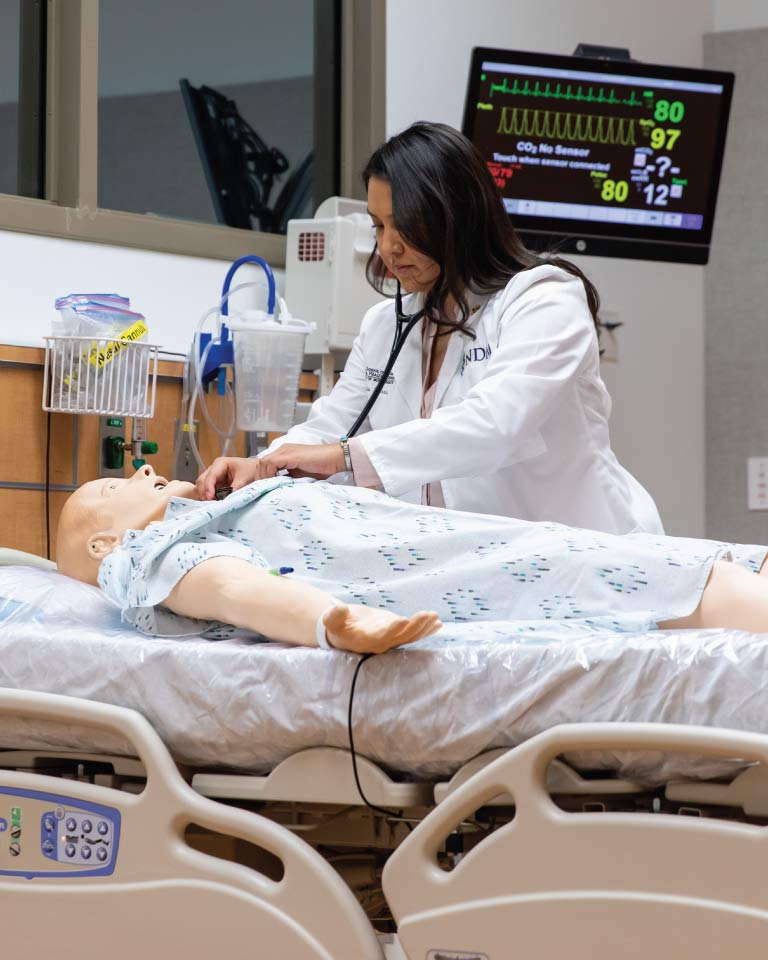 School of Medicine & Health Sciences
As the only school of medicine and health sciences in the state, we must continue to support our graduates by providing vital scholarship support.
Give to the UND School of Medicine & Health Sciences
Opportunities for Impact
At the UND School of Medicine & Health Sciences, we educate physicians and other health professionals, enhance the quality of life and discover knowledge that benefits the people of North Dakota and beyond. You can help us lead the way to a healthier North Dakota.
Student Scholarships
The average UND SMHS student incurs a debt load of $172,000 upon graduation, making scholarship support our primary fundraising focus. In the 2021-22 academic year, more than $1 million was awarded to hundreds of students at UND SMHS. By creating more scholarships, our future leaders have more opportunities to advance in their education and careers.
Together, we aim to create more endowed scholarships ($25,000+) to continue to build a sustainable source of student support.
Faculty Excellence
Supporting our faculty and their research is a necessity. One professor can touch the lives of many through the opportunities they create and discoveries they uncover. At UND SMHS, they conduct $50 million in research annually.
Our college's 208 faculty members include 11 endowed positions made possible by private gifts from alumni and friends. Our fundraising goals for faculty are:
Endowed Professorships ($1 million)
Endowed Chairs ($2.5 million)
Dean's Endowment ($5 million)
Programs
Support our areas of greatest need, and make an immediate impact by supporting the School of Medicine & Health Sciences Annual Excellence Fund. The following programmatic priorities will help sustain our school and may offer naming opportunities to donors:
Sponsor a locker ($5,000)
Classroom ($50,000)
Labs ($500,000)
Learning Communities ($1 million)
Let Us Help You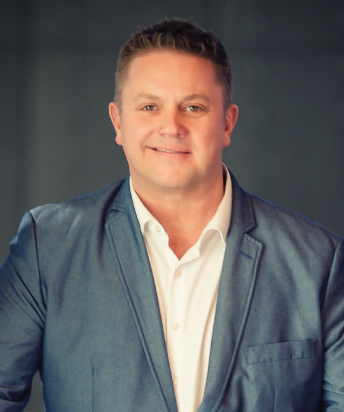 Jeff Dodson
Director of Development, UND Alumni Association & Foundation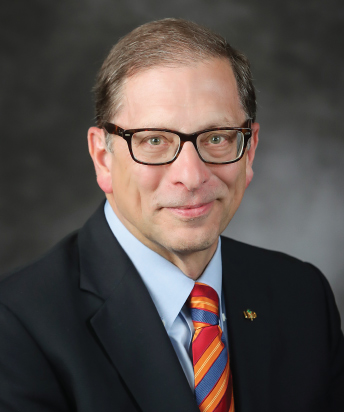 Joshua Wynne, MD, MBA, MPH
Dean, School of Medicine & Health Sciences | Vice President for Health Affairs
Thanks to donor support, the debt load of our medical students now is substantially below the national average.

Josh Wynne

Dean, School of Medicine & Health Sciences