We do. We lead. We are FOREVER UND.
Capital Projects
Drive down University Avenue, and you'll see a campus transforming around you.
When you have great faculty and great students, you must have great facilities in which to teach and learn.
A capital project is a construction project that aims to improve or maintain the infrastructure of the university. Those projects include expansions, renovations, new buildings, and other campus improvements that prepare us for the future.
As the Nistler College of Business & Public Administration continues to celebrate the completion of its new building, more new projects lie on the horizon.

Under Construction
We have broken ground and construction is underway on these facilities.
Albrecht Field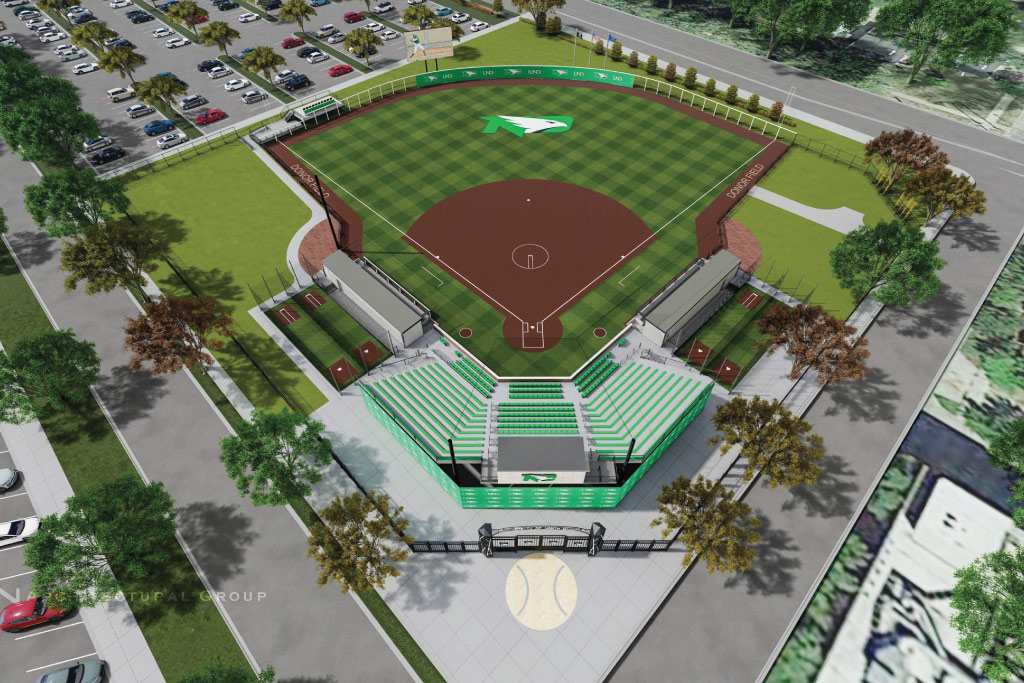 Albrecht Field fulfills the dream of bringing UND softball back to campus through a public-private partnership and the support of generous lead donors Dave and Alexa Albrecht. The new softball stadium that will rival any program in the area to further enhance the growth of intercollegiate athletics at the University of North Dakota.The stadium, which is slated to be completed by fall 2024, will feature:
500 spectator seats
LED videoboard
A large deck for spectators in left field

Dual-purpose batting cage/bullpen

State-of-the-art turf
Merrifield Hall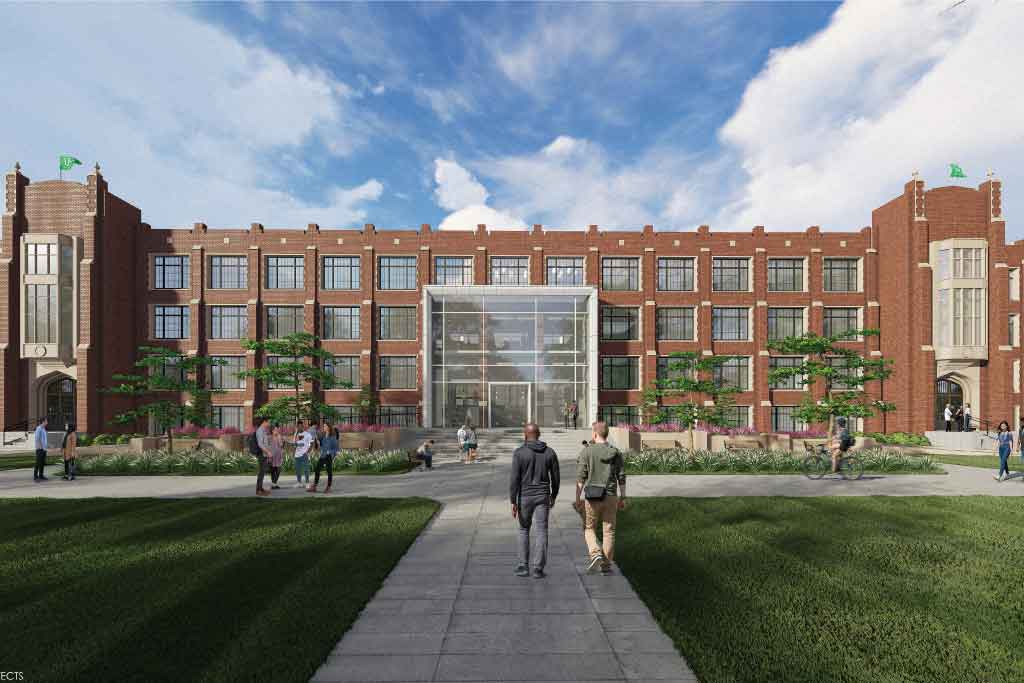 The renovation of Merrifield Hall and surrounding sub-projects will make it one of the top instructional spaces on campus.
This project, which includes Twamley Hall, will support today's active-learning classrooms by providing:
Proper technology (Wi-Fi access)
Modern features (better lighting)
Better spaces (reconfigurable classrooms and abundant common areas)
Walkways will allow students to travel from building to building on the quad. They will connect:
Twamley
Merrifield
Nistler College of Business & Public Administration
Chester Fritz Library
Nodak Insurance Company Sports Performance Center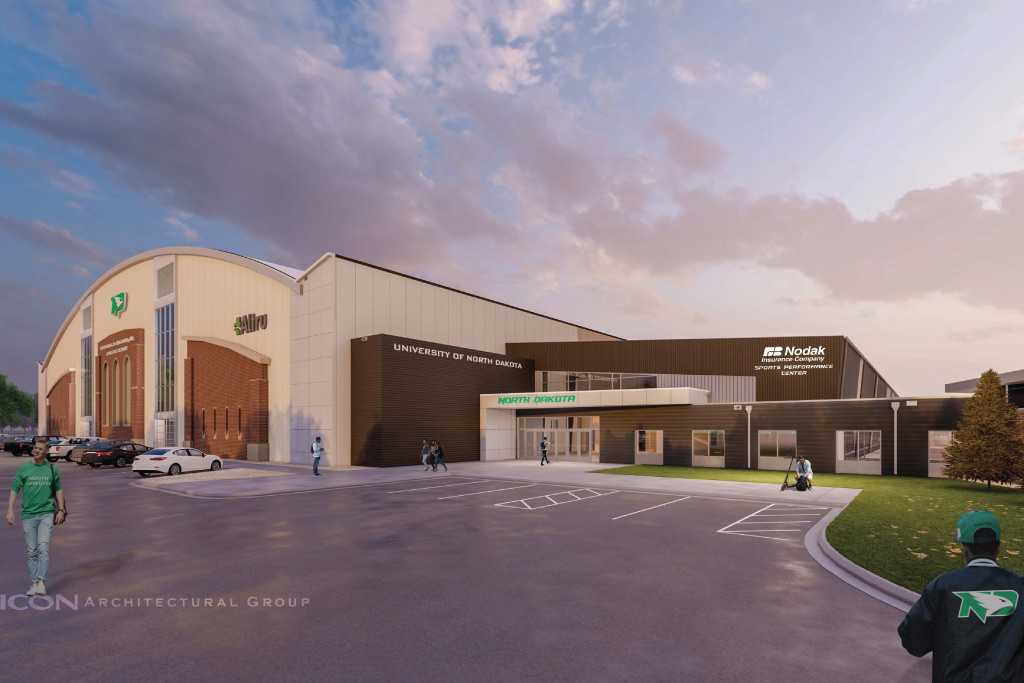 The Nodak Insurance Company Sports Performance Center is an addition to the Frederick "Fritz" D. Pollard Athletic Center that will attract and support our student-athletes. The facility highlights the dedication and commitment to North Dakota Athletics by lead donor, Nodak Insurance Company. Fetaures include:
Sports nutrition for all UND student-athletes.
Sports performance strength and conditioning area.
Locker rooms and coaches' offices for UND Football, Men's and Women's Cross Country, and UND Softball.
Sports medicine space for all UND student-athletes.
Upcoming Projects
The following projects rely on private support to become a reality. Contact us to learn how you can build the future for students at the University of North Dakota.
Flight Operations Center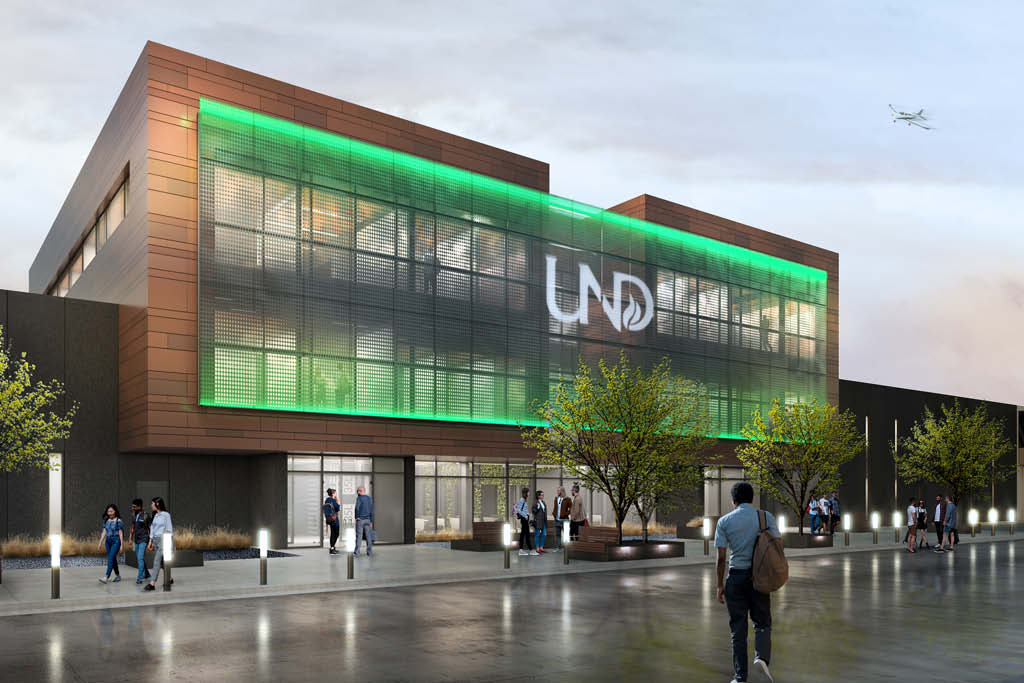 The new Flight Operations Center will reflect the quality of the world's leading collegiate flight training program. Located at the heart of the UND Aerospace Flight Operations Complex, the project will:
Update the connecting hangars and faculty/staff building
Create a modernized space to streamline activities
Showcase aviation excellence
STEM Complex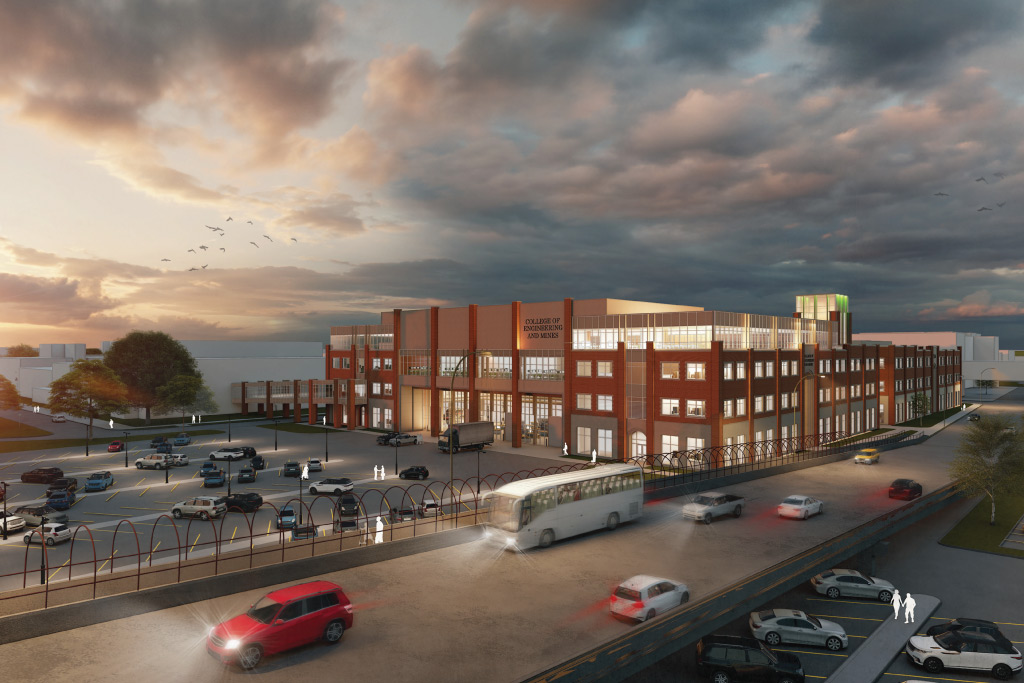 The University of North Dakota is answering an urgent need for a modern STEM Complex that will enable students, researchers, and faculty to thrive. The project will be designed to support collaborations between internal programs and external partners. The new STEM Complex is an opportunity to transform the environment in ways that enable wonder and discovery. The facility will:
Break down barriers by bringing engineers, scientists, and mathematicians together in a way that our current facilities cannot.
Enhance collaborations to accelerate the growth of industry in our region.

Build the economy of the future by allowing companies to fully utilize the intellectual resources at UND, while giving our students and faculty the opportunity to work on real-world problems and address the most critical needs of our state and region.
Campus Renewal Projects
UND construction, planning and restoration updates.