Capital Projects
Like the frame on the Old Main Memorial Sphere supporting the eternal flame, our facilities provide the foundation of campus.
A capital project is a construction project that aims to improve or maintain the infrastructure of the university. Those projects include expansions, renovations, new buildings, and other campus improvements that prepare us for the future.
To become the leaders of tomorrow, UND students need the right spaces and technology to support their education.
Pollard Athletic Center: Phase II
The completed Frederick "Fritz" D. Pollard Jr. Athletic Center will attract and support our student-athletes. Phase II will include:
Sports nutrition for all UND student-athletes.
Sports performance strength and conditioning area.
Locker rooms and coaches' offices for UND Football, Track and Field, Men's and Women's Golf, and Softball.
Sports medicine space for all UND student-athletes.
Merrifield Hall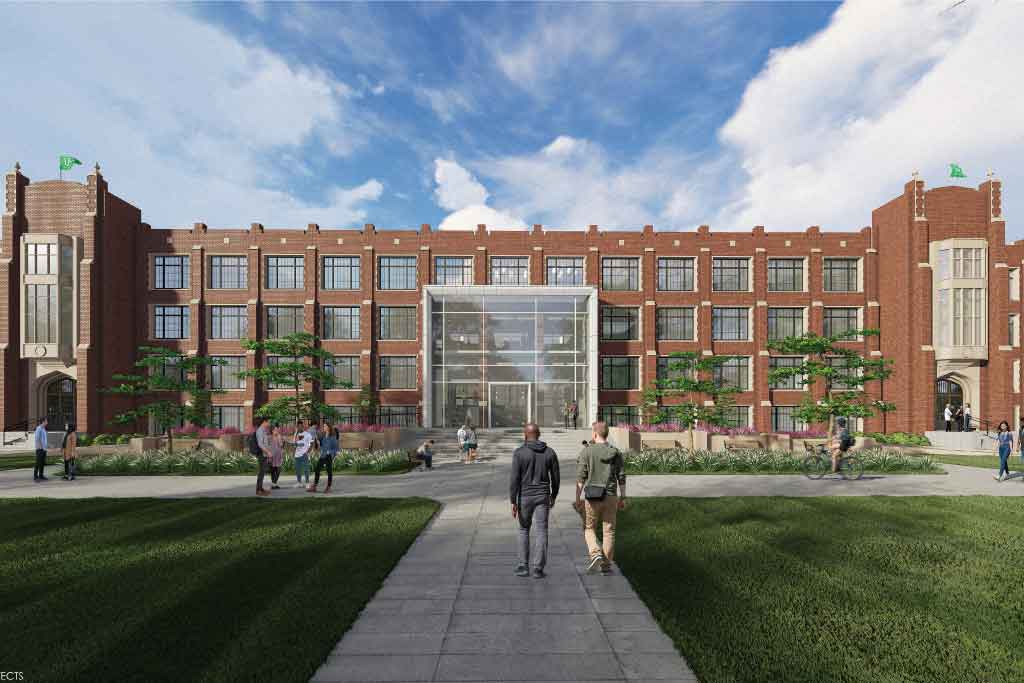 The renovation of Merrifield Hall and surrounding sub-projects will make it one of the top instructional spaces on campus.
This project, which includes Twamley Hall, will support today's active-learning classrooms by providing:
Proper technology (Wi-Fi access)
Modern features (better lighting)
Better spaces (reconfigurable classrooms and abundant common areas)
Walkways will allow students to travel from building to building on the quad. They will connect:
Twamley
Merrifield
Nistler College of Business & Public Administration
Chester Fritz Library
Flight Operations Center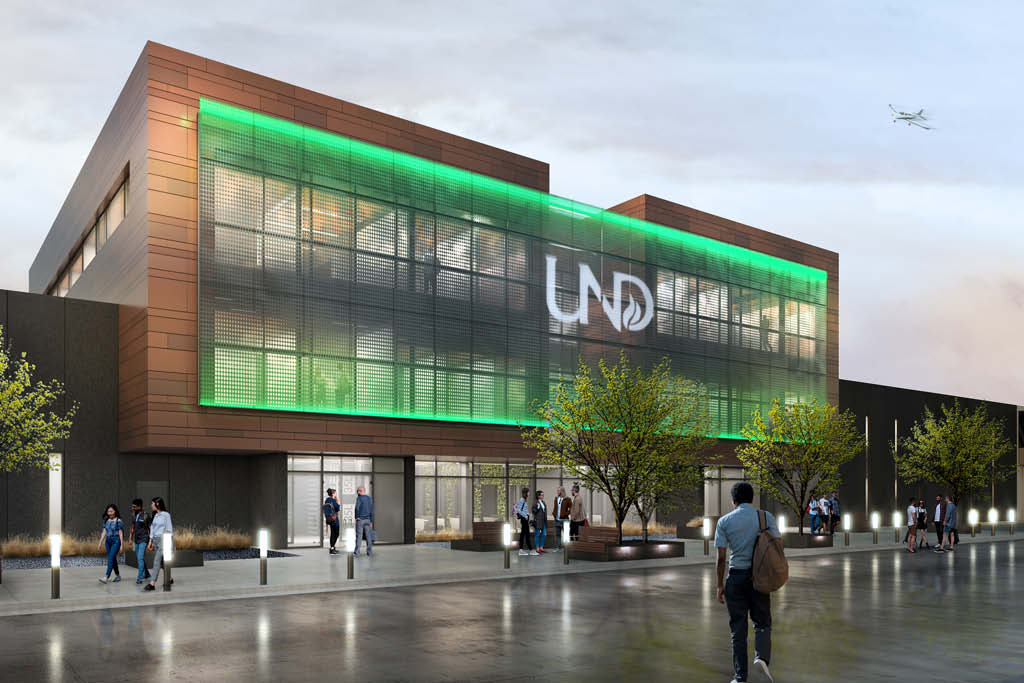 The new Flight Operations Center will reflect the quality of the world's leading collegiate flight training program. Located at the heart of the UND Aerospace Flight Operations Complex, the project will:
Update the connecting hangars and faculty/staff building.
Create a modernized space to streamline activities
Showcase aviation excellence.
Recent Updates
UND is the most beautiful college in North Dakota — and we keep making it better. We recently built a new Memorial Union and Nistler College of Business & Public Administration. Our Chester Fritz Library completed major renovations. The historic home of UND's first president was renovated to a center for graduate students. Work also is underway on an extensive student housing project and Memorial Village.