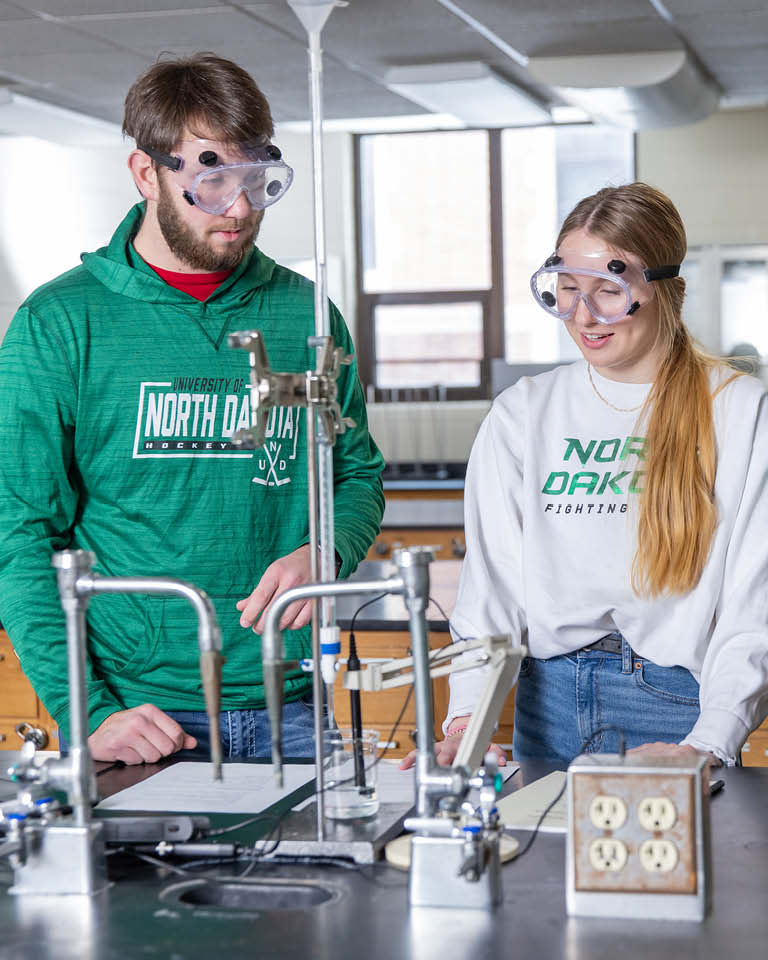 College of Arts & Sciences
Your gift will help students, faculty and
the college continue to prosper into the future.
Give to the College of Arts & Sciences
Opportunities for Impact
The College of Arts & Sciences equips future citizens and leaders with the skills they need to be strategic thinkers, effective communicators, innovative decision-makers and life-long learners. In addition to demonstrating excellence in teaching, college faculty are active scholars and creative artists who advance knowledge and imagination throughout the region.
Featured Opportunity: Merrifield Hall Renovation
Renovating Merrifield Hall to make it one of the top instructional spaces on campus and repurposing Twamley Hall to accommodate faculty and staff will bring new life to the UND quad. Indeed, says UND President Andy Armacost, "This project is about preservation and modernization, keeping Merrifield alive for another 100 years."
More about the $79 million project:
It will add better technology (such as Wi-Fi) and accessibility
Skywalks will connect Twamley, Merrifield, Nistler College of Business & Public Administration and Chester Fritz Library
The State of North Dakota has allocated $50 million with the understanding that $25 million will be philanthropically gifted.
Student Scholarships
In the 2021-22 academic year, $2,497,309 was awarded to 1,096 Arts & Sciences students, and $373,000 of that was raised by the UND Alumni Association & Foundation. By creating more scholarships, our future leaders have more opportunity to advance their education, research and careers. Our fundraising goals are:
Endowed Scholarships ($25,000+)
Leadership Scholarships ($250,000+)
Faculty Excellence
Supporting our faculty is a necessity. One professor can touch the lives of many through the opportunities they create. Our fundraising goals for faculty are:
Endowed Faculty Award ($100,000)
Endowed Fellowship ($500,000)
Endowed Professorship ($1 million)
Endowed Chair ($2.5 million)
Programs
Support our areas of greatest need, and make an immediate impact by supporting the College of Arts & Sciences Annual Excellence Fund.
We also have a goal to create a Priority Needs Endowment ($25,000+).
Let Us Assist You
Laine Lyons, '16
Director of Development, UND Alumni Association & Foundation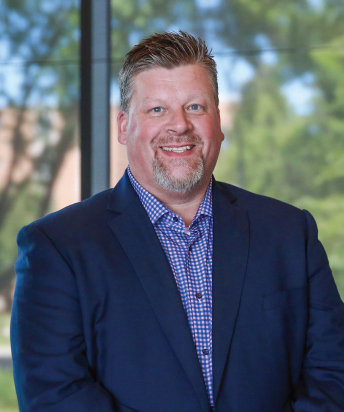 Mitch Wigness
Director of Development, UND Alumni Association & Foundation
Through our breadth of programs, students can craft their educational path while building the skills they will need to thrive.

Dr. Brad Rundquist

Dean, College of Arts & Sciences