In Her Natural Habitat, Close to Nature
Biology Professor Susan Ellis-Felege steps outside to introduce students to wildlife careers.
The sun was just rising when a group of UND Biology students pulled into the Agassiz National Wildlife Refuge in northern Minnesota earlier this fall.
Ducks were on their mind.
Filled with caffeine and anticipation, they waited quietly in the cool of the morning for the green light to approach the trap site.
Accompanying them was Susan Ellis-Felege, Associate Professor of Biology within UND's College of Arts & Sciences.
Every other year, she takes her Biology 431 Wildlife Management class to the Agassiz Refuge for a duck banding trip. It's part of a national program of the U.S. Fish and Wildlife Service that tracks migration patterns to maintain duck populations and habitats.
The students place metal bands with identification numbers on the ducks' legs. The numbers will later be reported by hunters harvesting the birds or by students and researchers on future banding trips. Ellis-Felege teaches her students how to identify the species, age and sex of the ducks, how to properly handle the birds and how the information reported from the bands is used.
They act quickly.
"One really critical thing when you're doing any kind of handling of animals is thinking about the ethics of it – we want to minimize stress on the birds," she explained.
The great outdoors is Ellis-Felege's classroom of choice. At UND, she has built the popular Felege Wildlife Lab that takes students out into the wetlands, fields and lakes of North Dakota and Minnesota to get close to nature.
"The whole objective is for students to gain hands-on experience, and at the same time, to learn about careers within the fish and wildlife profession," she said.
"My hope is that students will go out and help protect these species and keep recreation opportunities such as hunting and fishing out there. In North Dakota, that's a really major thing."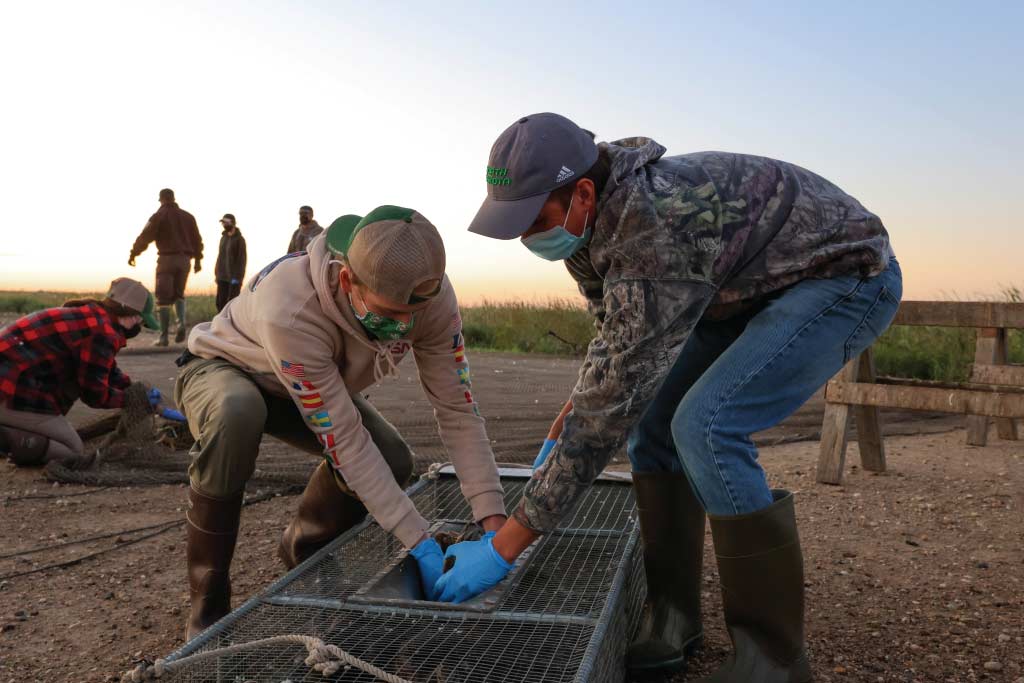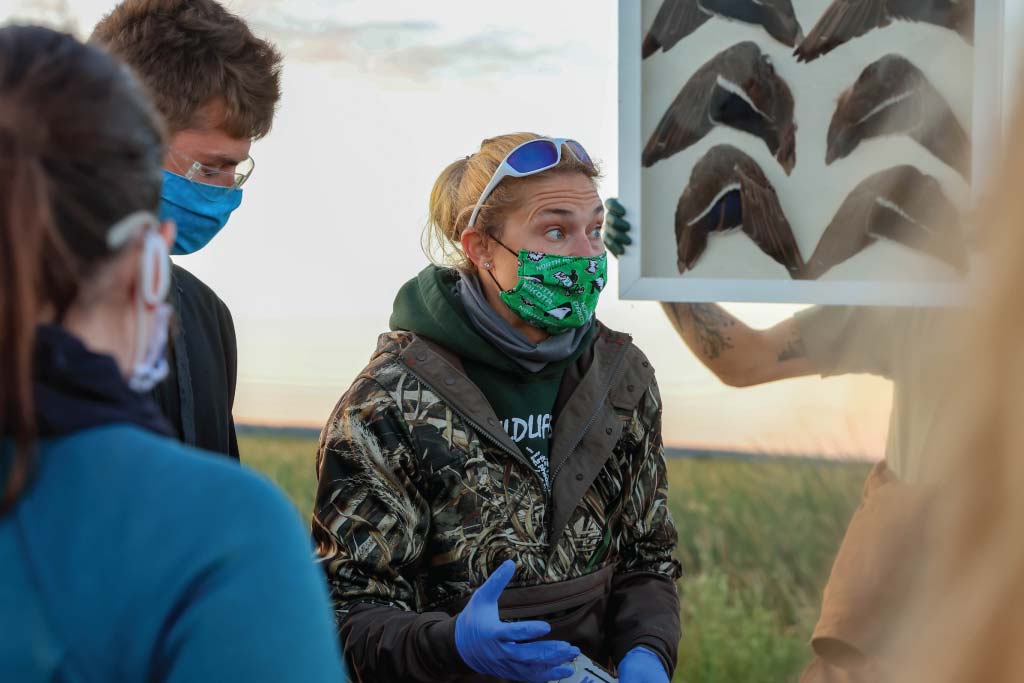 Susan is very good at giving us field experience. She's exceptional at what she does, and I'm very lucky to be one of her students.

Amalia "AJ" Joergensen

Senior, Fisheries and Wildlife Biology
As a child, Ellis-Felege spent her free time outside. Her father, a retired game warden for the Pennsylvania Game Commission, taught his two daughters to hunt and introduced them to a variety of wildlife careers. Susan was 13 years old when she banded her first duck. That day, she wrote of her dream to become a waterfowl biologist.
After earning her Ph.D. in forest resources, Ellis-Felege set her sights on the Midwest, namely the Prairie Pothole Region. Consisting of 10 percent of all habitat ideal for duck breeding, this region that includes North Dakota produces more than 50 percent of ducks in North America, Ellis-Felege said. It's the place to be for waterfowl biologists and wildlife ecologists like her.
At UND, she found a place to live out her dream.
WINGS OVER WATER
"Wings over Water," a film about the migration of waterfowl, won several awards in 2022. This included Winner of the Best Film for Life Long Learning by the Giant Screen Cinema Association and the Children's Award by the Wildlife Film Festival Rotterdam. "Wings Over Water" tells the story of the journeys of various bird families and features footage of the work being done by Dr. Ellis-Felege and several UND students. To learn move about the film visit wingsoverwaterfilm.com.