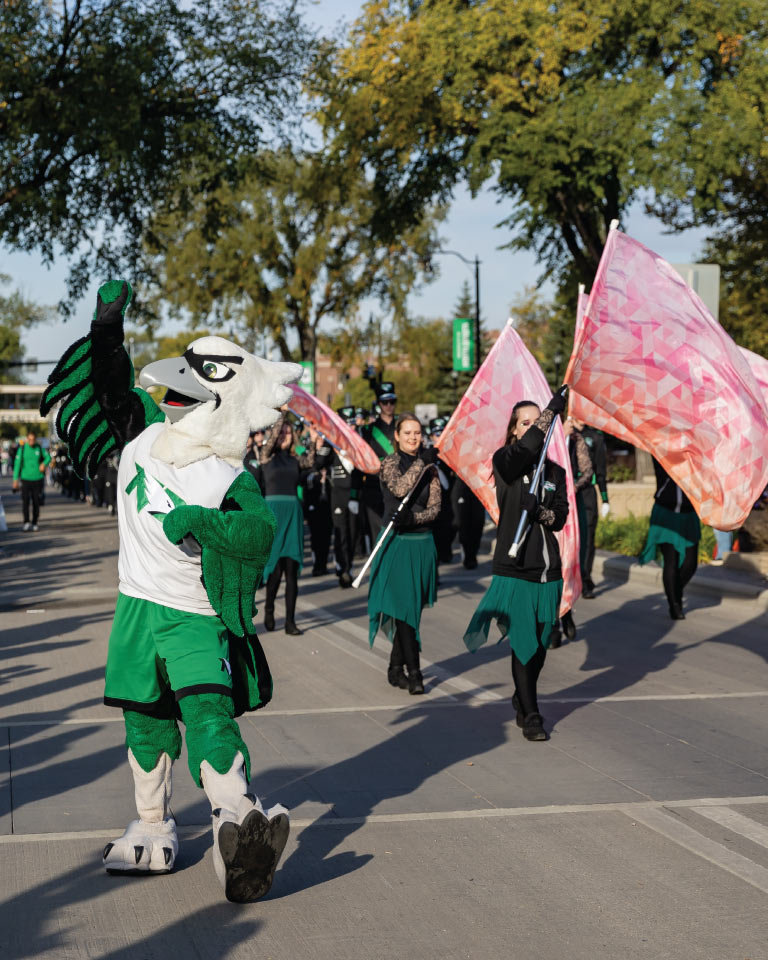 2024 Homecoming Parade
Join us for this annual celebration of UND pride as we prepare to cheer on the Fighting Hawks to victory!
The 2024 Homecoming Parade is scheduled for Saturday, Sept. 28, at 9 a.m.
Parade Route
The parade will start at the Gorecki Alumni Center. It will proceed down University Avenue utilizing the South Lane. The parade will turn right on N 23rd St. heading south toward 2nd Ave N. and then back east toward N. 25th St. to end.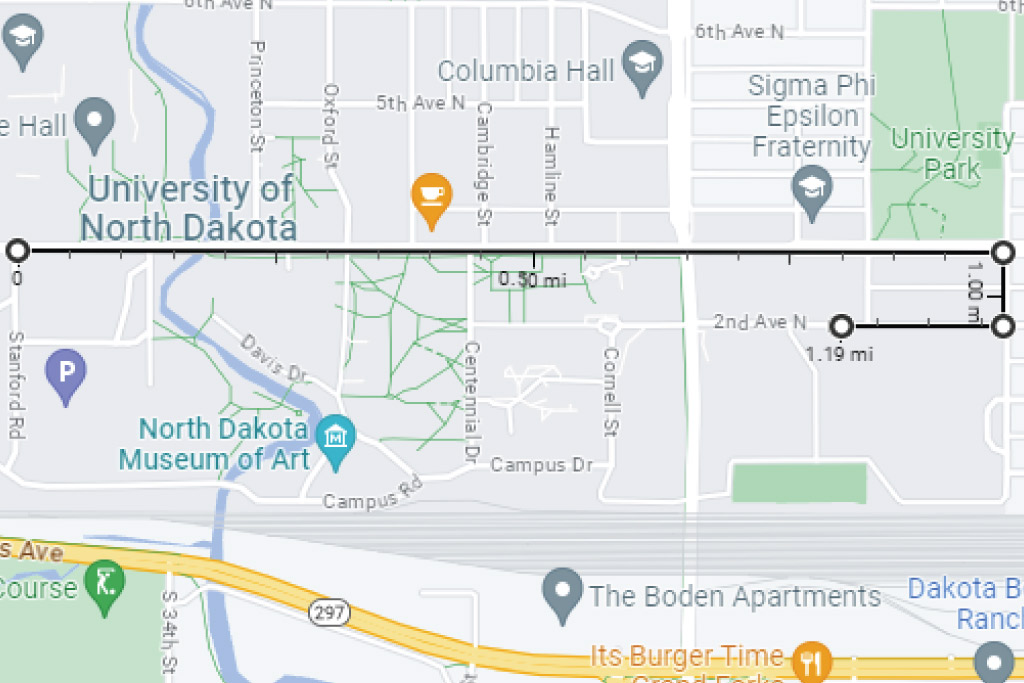 Lineup
Lineup for the parade will begin at 8:15 a.m. in the parking lot behind the Gorecki Alumni Center (3501 University Ave.).
Parade Guidelines
Grand Forks Public Law prohibits throwing candy or literature from a vehicle. You may walk along the parade route and hand out items.

All entries must be identifiable; your organization name must be visible on your float or vehicle.

Float dimensions must not exceed 9' wide x 45' long x 13' high due to width & height restrictions of University Avenue.

The use or possession of alcoholic beverages by parade participants in the staging area or during the parade is prohibited.

All participants are expected to conduct their activities in a safe manner. This includes operating your float or vehicle in a manner that will not endanger participants or observers.
Weather Cancellations
There will be no refunds due to weather cancellations. The parade will go on rain or shine unless there is extreme, severe weather.