Jeff Dodson
Director of Development,
School of Medicine & Health Sciences
jeffd@UNDfoundation.org | 701.777.5512 | Connect on LinkedIn
Why I Wear Green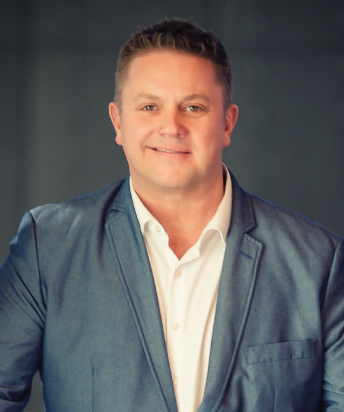 When I first came here in the summer of 2008, I fell in love with the University and the passion that the alumni have for their alma mater. I also love the size of Grand Forks and how I was welcomed by people here, primarily because of my affiliation with UND. Also, there is no humidity here!
Overview
Jeff helps alumni, friends and donors change the lives of students and faculty primarily at the University of North Dakota School of Medicine & Health Sciences, but other areas as well. As a philanthropic advisor, he helps people find the best possible way to give and accomplish their goals.
When he's not helping donors find pathways for giving, you might find Jeff golfing, spending time at the lake with his family and keeping up with the former baseball players that he coached throughout the years.
Qualifications
AS, Physical Education, Bevill State Community College (Ala.)
BS, Physical Education, University of West Alabama
MS, Physical Education, Emporia State University (Kan.)
Knowledge
As a former coach, Jeff's specialty is connecting with alumni and friends and building relationships. In 2018, as the development officer for the College of Arts & Sciences, he led a record fundraising year, bringing in $7 million for the benefit of the college. Now, he strives to thank every single donor who gives to the School of Medicine & Health Sciences, no matter if their gift is $5 or $5 million. An expert gift planner, Jeff once helped two alumni create $1.444 million in impact from a land gift valued at $834,000. "From start to finish, that was an amazing journey," he said. "The look of excitement and accomplishment from the donors at the end of the process can't be described."
Community
Assistant Softball Coach, Grand Forks Red River High School
Volunteers for local charities