Tim Belmore
Associate Athletic Director, Major Gifts
timb@UNDfoundation.org | 701.777.5833 | Connect on LinkedIn
Why I Wear Green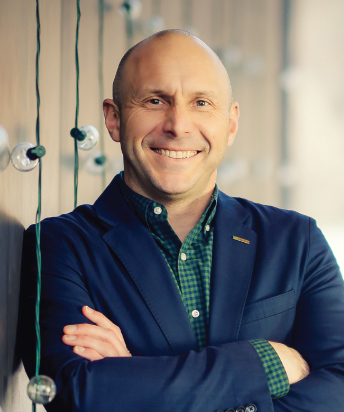 UND has made a difference in my life. The people and community, specifically the student-athletes, have opened my eyes to see what is possible.
Overview
Tim's ultimate goal is simple: to create opportunities for students and student-athletes at the University of North Dakota. By maximizing gifts of time, talent and treasure, he helps UND alumni and friends serve our student-athletes, coaches, and programs in ways that make a difference in UND Athletics' future.
If he's indoors, Tim might be playing trivia or cooking – but he prefers to spend his time outside, golfing, running, hunting, or hiking (he aspires to be a "46er" and climb all 46 peaks of the Adirondack Mountain Wilderness).
Qualifications
BA, Communications, Gustavus Adolphus College (Minn.)
Graduate certificate, Catholic Philanthropy, University of Mary (N.D.)
Knowledge
Tim got to know UND Athletics during his 12 years as a UND Football coach. As Associate Athletic Director, Major Gifts, he continues to give back to UND Athletics by raising funds for the completion of the High Performance Center; locker campaigns for UND Track & Field/Cross Country, Softball and Football; and the Wildlife Game Management Scholarship Endowment – just to name a few.
Community
Member, St. Michael's Parish