Summer Solseng, '20
Associate Director of Development, Annual Leadership
summers@UNDfoundation.org | 701.777.8633 | Connect on LinkedIn
Why I Wear Green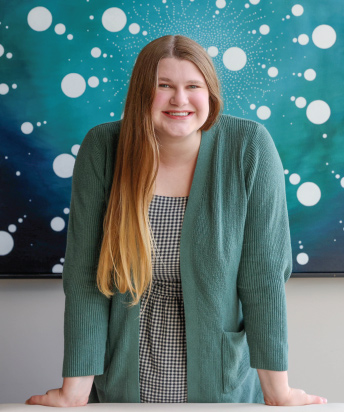 I love UND with my whole heart! As a student, I was provided so many opportunities and was able to chase my wildest dreams. As an alumna, I am proud to be a part of the UND family and to share that passion with so many people. UND is such a special place, and I am so thankful to work with great people who love and care about it as much as I do!
Overview
Summer is thrilled to help showcase how special UND is while hearing the experiences of alumni and friends during their time here. As Associate Director of Development, she provides updates on all things UND, from programs to facilities, from athletics to student needs. In doing so, Summer will help donors achieve their charitable goals and communicate the importance of their gifts.
Summer loves to learn about history and enjoys checking out museums. She spends her free time with family and friends, going to the lake and watching UND sporting events.
Qualifications
BA, social science with a minor in political science, University of North Dakota
Knowledge
Summer worked with medical students at the UND School of Medicine & Health Sciences before joining the UND Alumni Association & Foundation. Prior to that, she interned for Sen. John Hoeven in Washington, D.C., where she says her favorite part of the job was getting to interact with North Dakotans throughout her day.
Community
Executive Board Member, UND Alpha Chi Omega alumni chapter