Stephanie Peterson, '99
Associate Vice President of Finance
stephaniep@UNDfoundation.org | 701.777.3696 | Connect on LinkedIn
Why I Wear Green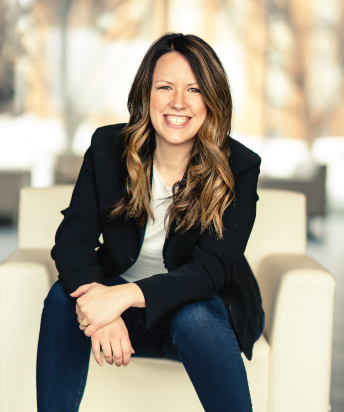 Growing up in Grand Forks, UND has made a difference in my life, from going to various sporting events as a kid to attending UND as a first-generation college student, working on campus as a student to being so happy to work on campus again as a professional. My oldest daughter is also a proud UND alumna!
Overview
Thanks to Stephanie, development officers have an expert to go to when they need advice on helping donors with complex gift arrangements that benefit the University of North Dakota through the UND Alumni Association & Foundation. She specializes in planned giving, gift administration, endowment administration, donor funds, and related donor activities, and provides strategic leadership for her passionate and dedicated team of accountants and gift administrators.
Steph is a busy mom of three – Sarah, Andrew, and Ryan – and loves watching her sons play hockey with her husband Jason. She enjoys reading, cooking healthy meals, running, and biking.
Qualifications
BAcc, University of North Dakota
Certified Public Accountant
Member of AICPA
Member, North Dakota CPA Society
Member, Charitable Gift Planners
Member, Minnesota Planned Giving Council,
Member, American Council on Gift Annuities
Notary Public
Knowledge
During more than a decade of service to the UND Alumni Association & Foundation, Stephanie has become knowledgeable in gifts, endowments, scholarship administration, donor stewardship, and planned giving. A skilled collaborator, Stephanie serves as an important resource for both internal staff and University partners on annual reporting, planned gift marketing, fund training, and proposals.