Renee Shelton
Associate Vice President of Corporate & Foundation Relations
renees@UNDfoundation.org | 701.777.6426 | Connect on LinkedIn
Why I Wear Green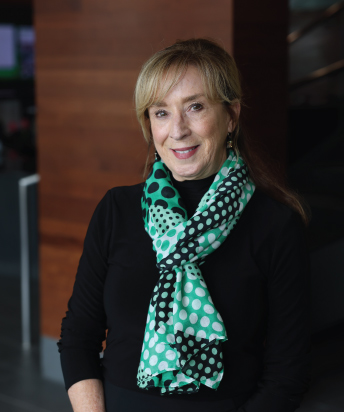 The people!
Overview
As the UNDAAF's VP of Corporate & Foundation Relations, Renee build university-corporate partnerships. She works with UND executive committee members and leaders from each college on philanthropic activity collaboration, research, economic development, student recruitment, internship placement and more. "I love connecting people and companies with opportunities that are mutually beneficial," Renee said. "I call it doing good business and building long-lasting relationships."
When she's not at work, Renee is often around people. She enjoys cooking and entertaining for family and friends.
Qualifications
BFA, University of Kansas
Knowledge
Known as the "connector" at her previous job as Commercialization Specialist at the UND Center for Innovation for nearly five years, Renee supported economic development and corporate relationships in the Unmanned Aircraft Systems (UAS) and autonomous systems sector. She is president of the Association of Uncrewed Vehicle System International (AUVSI) Great Plains Chapter and chair of the AUVSI.org Chapter Council.