Lisa Azure
Sr. Executive Manager
lisaa@UNDalumni.net | 701.777.2196
Why I Wear Green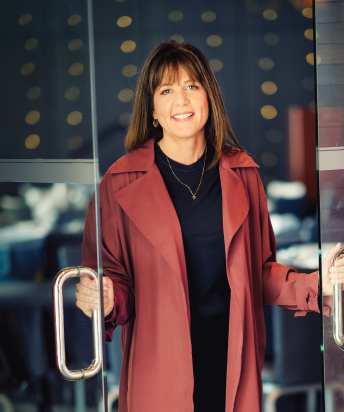 How do you not wear green? I have felt the love for UND through so many individuals throughout the years in many different settings and being a part of it makes me UND PROUD.
Overview
Lisa is a taskmaster with a big job: keeping our CEO, DeAnna Carlson Zink, prepared for the next alumni, donor or community event. With the number of events DeAnna leads, attends, and/or speaks at, Lisa rarely has a dull moment. She ensures our CEO is where she needs to be, when she needs to be there, with everything she needs. Lisa is able to turn on a dime, responding to the ever-changing daily needs of the UND Alumni Association & Foundation to ensure success.
When she is not busy working, she enjoys traveling the countryside on motorcycle with her husband and spending quality time with her son and daughter.
Qualifications
Certificate of Office & Accounting, North Dakota State College of Science
Knowledge
Lisa previously did administrative tasks for all of our directors of development, honing her ability to arrange travel and alumni visits. She loves working on projects that allow her to hear the amazing stories of UND's generous donors.