Lindsay Benson, '13, '14
Data & Software Systems Specialist
lindsayb@UNDalumni.net | 701.777.6093 | Connect on LinkedIn
Why I Wear Green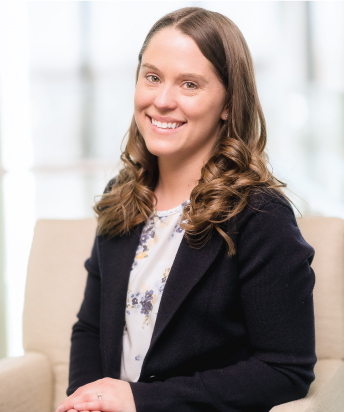 I was born and raised in Grand Forks, so the University of North Dakota has always been a big part of my life. I started watching UND sports when I was very young. My dad graduated from UND and I am proud to call myself a UND legacy. Now, I'm thrilled to give back to the school that means so much to me!
Overview
Lindsay is a master at organization, and consistently streamlines the UND Alumni Association & Foundation's project requests and assignments. She also bridges marketing initiatives with technology, updating the website and configuring emails to alumni and friends.
Her side business, Lb Cakes, keeps her busy making custom cakes and cupcakes for events from birthdays to weddings. When she's not working, she loves spending time with family, her golden retriever Riley, and friends. As a sports nut, Lindsay and her husband, Andrew, enjoy going to UND sporting events.
Qualifications
BBA, Marketing, Management, and Entrepreneurship, University of North Dakota
Knowledge
Ever since she joined the UND Alumni Association & Foundation team in 2013, Lindsay's favorite project has been the North Dakota Champions Ball. She loves playing a part in the behind-the-scenes activities that lead up to a rewarding and impactful event.
Community
Member, Altru Health System Community
Participant, Chamber of Commerce events