Kristie Hunt, '14
Controller
kristieh@UNDfoundation.org | 701.777.6679
Why I Wear Green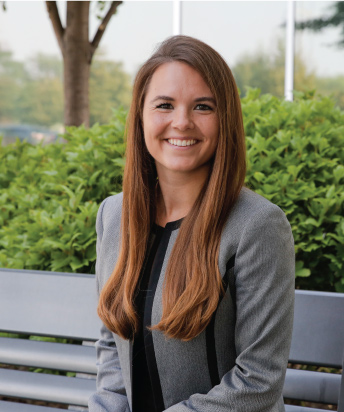 It is amazing to hear how many lives have been touched and shaped by UND. As a UND grad, I gained so many close friends, created lifelong memories, and got a degree that I am proud of. It's exciting to now work with individuals who share a strong passion for UND and make a lasting impact on students and the community.
Overview
Kristie is responsible for the financial and accounting activities of the organization. She collaborates across the company to coordinate the UND Alumni Association & Foundation's annual budget, financial statements, and audit activities. In addition, she's focused on our tax returns, internal controls and other reporting and compliance measures.
Kristie's two children keep her and her husband, David, busy, but when she gets some free time, she enjoys spending time with friends, traveling, concerts, and the outdoors.
Qualifications
BAcc, University of North Dakota
Certified Public Accountant
American Institute of Certified Public Accountants
North Dakota CPA Society
Knowledge
Kristie worked at a public accounting firm for seven years, advancing to the role of manager in the tax department. She has loved getting to know the world of nonprofits. She compares accounting to piecing together a puzzle – she loves to work things out to make everything reconcile and balance.