Keeley Useldinger
Director of Events
keeleyu@UNDalumni.net | 701.777.6711 | Connect on LinkedIn
Why I Wear Green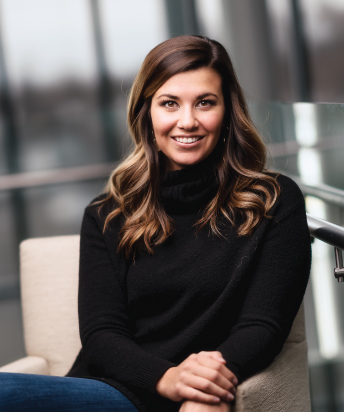 The passion our alumni and friends have for the University of North Dakota is unmatched! To play a small role in fostering those relationships and keeping our alumni engaged is truly an honor.
Overview
A self-described "people person," Keeley pulls off events ranging from casual to elegant for alumni and friends around the country. Keeley oversees our events team; she and her team work together to plan events that support the needs of the University of North Dakota.
Keeley's daughters, Kennedy and Carter, and dog, Leni, are the lights of her life. She loves spending time with them, her husband Jake, and their family and friends. Together, they travel, golf and make memories.
Qualifications
BS, Public Health with a minor in human relations, St. Cloud State University (Minn.)
Knowledge
Keeley's specialty is planning and executing our signature and high-impact special events. She enjoys working with our alumni and friends around the country. The everlasting relationships she's made are her favorite part of her job.