Jenn Lukens
Director of Stewardship & Donor Appreciation
jennl@UNDalumni.net | 701.777.3359 | Connect on LinkedIn
Why I Wear Green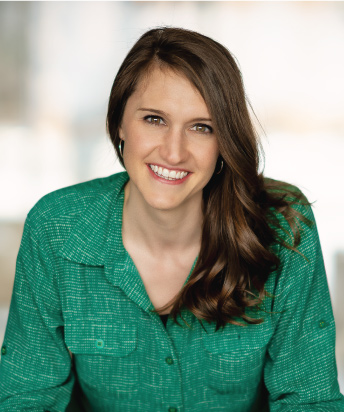 Although I am not an alumna, I understand the loyalty behind those who are. There is a rooted culture and community here that supports one another long after graduation. I am honored to be a part of it!
Overview
Jenn's knack for improving processes, capturing donor impact and building bridges makes her a key component of our Stewardship Team. This team of three is behind the events, reports, videos and other creative ways that show donors and UND alumni around the world our true appreciation.
Jenn's motto is, "Wherever you are, be all there" (Jim Elliot). She enjoys adventure, keeping up with her friends across the country, running around after her three young boys, attending small town events and camping in the Black Hills.
Qualifications
BA, Communications with an emphasis in public relations; Biblical and Theological Studies, University of Northwestern, St. Paul (Minn.)
Knowledge
Jenn has served in various communications roles in the nonprofit sector that has helped develop her knack of uncovering the impact of a gift and communicating it with donors. Before stepping into her current position, Jenn was Associate Director of Communications at UNDAAF. She previously served at UND's School of Medicine & Health Sciences' Center for Rural Health covering rural health topics and successful models across the nation.