Jeffrey Hemming
Data Transfer Analyst
jeffreyh@UNDalumni.net | 701.353.8756 | Connect on LinkedIn
Why I Wear Green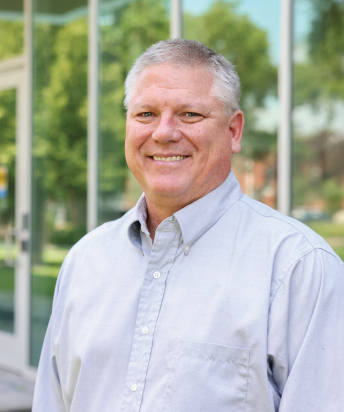 I wear green because I am proud to support the students, faculty and alumni at the University of North Dakota. I believe that education is one of the most important things we can invest in and support. I am particularly fond of the liberal arts and sciences — truly the backbone of our community.
Overview
Jeffrey keeps things running smoothly at the UND Alumni Association & Foundation, working with data to support our staff, along with colleges, schools and units across campus.
Outside of work, he likes to attend UND athletic events, live music events, woodworking, very amateur photography, playing board games or cards with friends and family, and outdoor activities such as hunting and fishing.
Community
Lions Club International
Archery Club
Minnesota Deer Hunters Association
USA Hockey Association
Hunter Safety Education