Jeannie Tvedt
Data Quality Manager
jeanniet@UNDalumni.net | 701.777.3601
Why I Wear Green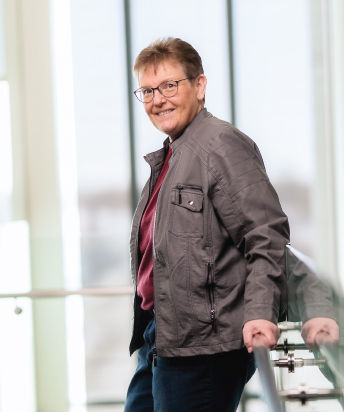 I wear green because of my love for working at UND, which stems from all the fantastic alumni, friends, and co-workers I have met throughout the years.
Overview
UND Alumni Association & Foundation staff comes to Jeannie with questions ranging from "How many alumni live in North Dakota?" to "Which alumna has attended the most Homecoming events?" Whatever the question, Jeannie has the answer. She keeps the organization's database healthy, creates reports as needed, provides alumni and donor listings, and assists with annual giving programs.
Jeannie loves to spend time at the lake, read, and shop at flea markets and antique stores.
Qualifications
AS, Accounting, Aaker's Business College
Knowledge
Jeannie has worked at the UND Alumni Association & Foundation for nearly 40 years. She recalls looking up from her desk one day in the late '80s and hearing "Hi, I'm Buzz Aldrin." During her many years of experience, the organization has benefited from Jeannie's keen eye on innumerable projects – including her specialty, the annual statement mailer.
Community
St. Stephens Catholic Church Altar Society (Larimore, N.D.)