Ellie Johnson, '15
Associate Director of Events
elliej@UNDalumni.net | 701.777.6943 | Connect on LinkedIn
Why I Wear Green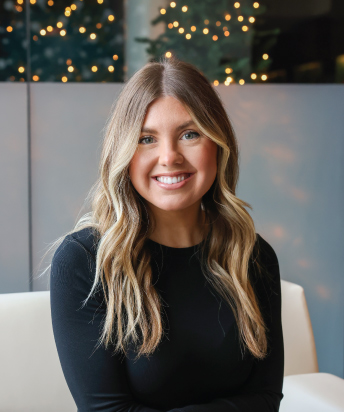 My dad, uncle, cousin and brother all played hockey at UND so ever since I was a child, it's always felt like home. I love the strong sense of tradition. The people truly make it an exceptional place. We are a group of passionate people who do good work and we're happy for new alumni to join us along the way to help pave the way for future students.
Overview
Always ready to hit the ground running, Ellie loves planning and executing events for the UND Alumni Association & Foundation. Whether it be a social in Arizona or an athletic event right here in Grand Forks, Ellie is ready to hash out the details to help make our events run smoothly and ensure that those who attend have lot of fun.
Her golden retriever, Sloane, keeps her busy outside of work, and Ellie enjoys being at the lake, hanging with family, traveling and watching a lot of hockey games.
Qualifications
BA, Communication with an emphasis in public relations, University of North Dakota
Knowledge
Before joining the UND Alumni Association & Foundation, Ellie worked for UND Admissions as the Minneapolis Recruiter for four years. She loved meeting with future students and their families as she told UND's story while learning who they were, where they came from, what they wanted to be and how UND was going to help them get there.