Courtney Scheving, '06
Fund Administration Manager
courtneys@UNDfoundation.org | 701.777.6512 | Connect on LinkedIn
Why I Wear Green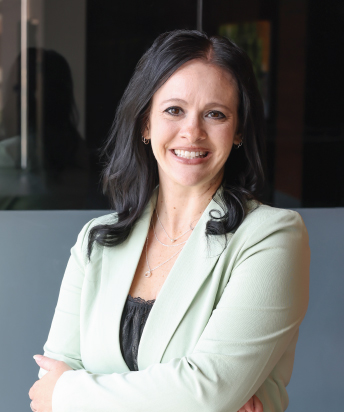 UND feels like home. Growing up in East Grand Forks, I always knew I would attend UND. Coming back after so many years away to work here is exciting and fulfilling. The staff at UNDAAF are wonderful and talented people doing great things for the alumni, students and greater Grand Forks community. I am so lucky to be a part of the team!
Overview
Courtney manages UNDAAF's gift agreements, creates and manages funds, and collaborates with development officers, University campus partners and other Foundation team members to ensure the organization adheres to Foundation policies and IRS rules and regulations. She is also in charge of developing and implementing best practices for the gift documentation process and serves as the point person for the naming process. Outside of the office, Courtney likes to bike, garden, cook, read and watch her daughters compete in sports and other activities.
Qualifications
BS, Forensic Science, Minor, Anthropology, University of North Dakota
Certificate in Medical Transcription, Northwest Community and Technical College
Knowledge
The typical path for a forensic science graduate is not managing funds for nonprofits, but Courtney, in her job as UNDAAF Fund Administration Manager, finds it helpful. "My degree translates to my nonprofit skills through an attention to detail and taking an analytical approach to financial reporting and industry standards research," she said.
Prior to her job at UNDAAF, Courtney worked in a nonprofit setting for more than seven years, gaining experience in events and fundraisers, financial reporting and database administration.