Coltyn Sanderson, '16
Associate Athletic Director, Athletics Major Gifts
coltyns@UNDfoundation.org | 701.777.1815 | Connect on LinkedIn
Why I Wear Green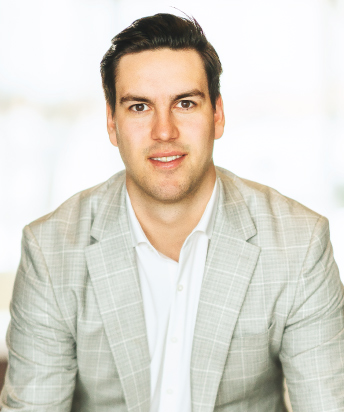 I was given the opportunity of a lifetime at UND to play the sport I love, get a degree and create lifelong relationships. I feel extremely lucky and I want to do what I can to give those opportunities to future student-athletes who have the same dreams.
Overview
Coltyn connects people who are passionate about UND Athletics with the coaches and student-athletes they can impact. He has laser focus on an overarching goal: to take University of North Dakota Athletics programs to the next level by helping alumni and friends support scholarships, program needs, and athletic facilities.
When Coltyn isn't attending a UND sporting event, you might find him on the golf course or spending time at the lake.
Qualifications
BBA, Management, University of North Dakota
Knowledge
Coltyn is proud to be part of the 2016 National Champion UND Men's Hockey team. He brings his experience as an elite hockey player, coupled with a love for UND, to work as he connects with coaches, student-athletes and support staff of UND Athletics. He doesn't tire of witnessing the high level at which UND competes on the ice, court, and field – but more than that, he has a growing appreciation for the special people connected with UND.
Community
Coach, East Grand Forks High School Hockey
Member, Grand Forks Country Club
Owner, On the River Hockey