Cindy Filler
Director of IT
Why I Wear Green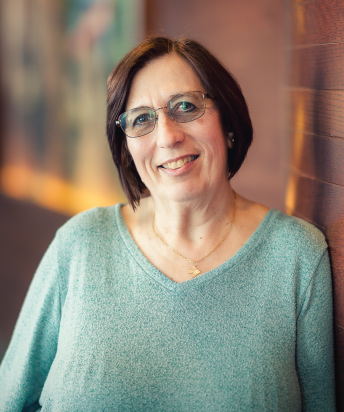 Because of the mission we hold – to support the outstanding students of UND! Our team has fun together, and they have become a second family.
Overview
For years, Cindy made sure our organization fired on all cylinders by maintaining and improving our technology. These days, her primary duties are keeping her teammates informed by providing Business Intelligence reports.
When Cindy isn't rubbing elbows with famous friends of UND like Red Skelton and Phil Jackson, you might find her tending to her many plants or walking her dogs, Chance, Macy and Morgan.
Qualifications
BS, Business Administration, University of Maryland in Germany
Graduate level coursework, University of North Dakota
Knowledge
In her nearly four decades as a dedicated employee of the UND Alumni Association & Foundation, Cindy has not only seen teams win national championships and graduates go on to accomplish great things – she has also been instrumental in leading the organization through several major shifts in technology applications.
Community
Board member, Circle of Friends Humane Society
President, Grand Forks Horticultural Society
Master Gardener
Master Gardener Diagnostician