Cassie Bowers
Director of Development,
Nistler College of Business & Public Administration
cassieb@UNDfoundation.org | 701.777.4803 | Connect on LinkedIn
Why I Wear Green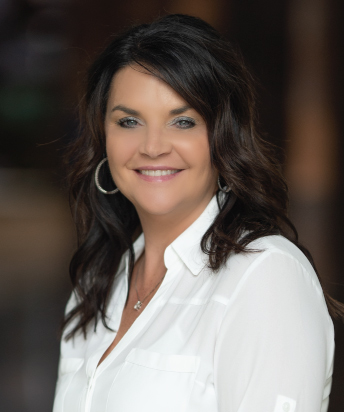 I love UND because of the people, vision and values. EVERYONE matters here. Twenty-six years ago, my love for UND started with UND hockey. From there, I have grown so many wonderful personal and professional relationships.
Overview
Cassie engages and develops relationships with our alumni, friends and corporations by sharing exciting funding initiatives that will make a significant difference for our University, faculty, and students. She looks forward to the opportunity to connect alumni and friends of UND, with causes important to them at the Nistler College of Business & Public Administration.
When she's not creating opportunities for students to succeed, Cassie and her three children love to travel, golf, watch hockey and football, as well as spend time the on the river. She has two dogs who spend their time walking her!
Qualifications
Licensed Realtor, North Dakota & Minnesota
Knowledge
Cassie's background is in finance, as well as residential and commercial real estate and development. At UNDAAF, she will continue to hone her skills, working to increase donor engagement, build strong financial support for our business college endowments, and work alongside the rest of the team of the Nistler College.
Community
Local Issues Committee Member for the Bismarck/Mandan Chamber EDC
Government Affairs Committee member for the Bismarck/Mandan Board of Realtors