Brian Burkett
Director of Information Technology
Why I Wear Green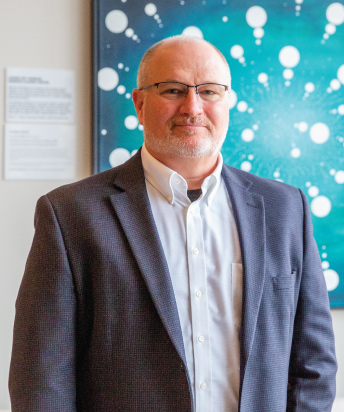 I am proud to call North Dakota home, and the University of North Dakota represents the culture and people of the state. UND has shaped so many people who have gone on to represent us worldwide in every facet of life.
Overview
As the director of information and technology with a background in sales and marketing, Brian streamlines information flows, data sets and processes at the UND Alumni Association & Foundation. By leveraging the data he collects, he helps us to better serve our alumni and friends.
Knowledge
Brian spent 32 years as a partner in a local firm, leading a talented team who designed, implemented and supported the technology infrastructure for hundreds of local companies. He served virtually every area of the company, including sales, marketing, engineering, and project management, and eventually became the CEO. He then took a position as program manager with a similar technology company, helping to launch a Grand Forks presence and onboard more than 100 new local clients through acquisition.