Barb Cooper Vigen, '95
Administrative Assistant
barbv@UNDalumni.net | 701.777.5714 | Connect on LinkedIn
Why I Wear Green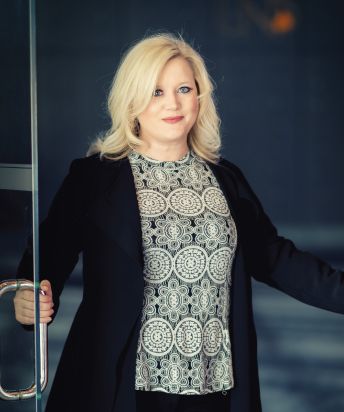 I am continuously reminded how proud I am to be a UND grad when I experience firsthand the campus pride of others. Hearing the excitement in their voices and fondness in their stories as they reminisce lights up my day!
Overview
If you call 701.777.2611, chances are you will get to talk to Barb. She has the privilege of being the voice and the face of the UND Alumni Association & Foundation's Welcome Center. Being the center of the alumni information hub includes fielding general questions, updating records, and helping alumni connect with one another.
Her hobbies are vast, ranging from photography and graphic design to concerts and travel. Barb loves exploring vegetarian restaurants on her travel adventures as well as "Junk Market" shopping with her mom and sister.
Qualifications
BA, Advertising with minors in visual arts and Norwegian language, University of North Dakota
Knowledge
Barb enjoys hearing the variety of alumni stories throughout her day. Whether someone is calling to change their address or reaches her in error when looking for hockey tickets, more often than not the caller will enthusiastically share a quick memory of their time on campus. And Barb is eager to listen and share in their excitement!
Community
Animals and animal rescue are Barb's passion including foster care, transporting abandoned dogs into rescue/foster care, and bringing general awareness to pet homelessness.