Changing the World
Though playing on the volleyball team was the initial draw to UND for Megan Larson, it was another team of women that inspired her to choose engineering.
"I saw a research project that was done by two female engineers. They created a robot that they could control through a maze with their mind. As soon as I saw that I said, 'I want to go here, and I want to do that,'" explained Larson.

The electrical engineering (biomedical focus) major has been a leader of UND's Society of Women Engineers (SWE) and other engineering and student organizations on campus. In 2019, Megan received the Dr. Donald P. Naismith UND SWE Scholarship, awarded to exemplary engineering majors, at SWE's national conference.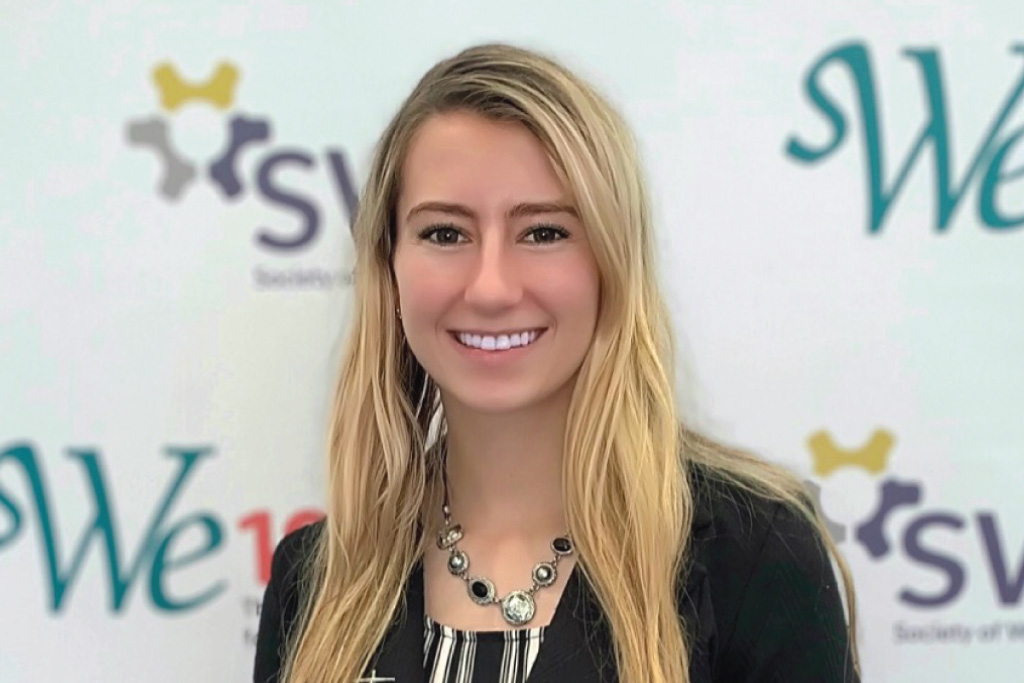 "It was really exciting because there was a big presentation of the scholarship in a frame. Some of the award givers were actually at the banquet, so they got to congratulate us in person. That really meant a lot," said Larson.
Larson is a Grand Challenge Scholar, an Edson and Margaret Larson Foundation recipient, and has received other scholarships for her academic and leadership success. These gifts have provided leverage for the UND junior to pursue advancement opportunities.
As a student, Larson has held an internship at Northrop Grumman and the Senator's Office, presented at conferences, submitted research to peer-reviewed publications, and represented her fellow students on the college's dean search committee.
"I'm just so grateful to all the alumni that have donated and made it possible for me to do the extra things that I'm able to do," said Larson. "I think that scholarships really help students get excited about what they're doing so that they can go out into the world and change it."
UND SCHOLARSHIPS
Supporting students like Megan Larson is a necessity. For the last 20 years, tuition has steadily increased, but scholarship amounts have stayed the same. Creating more scholarships creates more opportunity for tomorrow's leaders.