Meeting Basic Human Needs
Grand Challenge Scholar Jonathan Wirkkala designs water storage system for a Guatemalan community from a distance.
While still on active duty, Jonathan Wirkkala, '22, enrolled in UND's online bachelor's program in electrical engineering. He hoped to one day design the computers he repaired in the U.S. Air Force.
Jonathan continued as an online student two and a half years before leaving the military and shifted to in-person instruction in the spring of 2019. On campus, Jonathan's career trajectory changed. Soon after he arrived in Grand Forks, he joined the UND student chapter of Engineers Without Borders (EWB), of which he later became president.
Through EWB, Jonathan and a group of UND peers from a variety of engineering disciplines embarked on a five-year project to build a water storage system for a small village in north-central Guatemala that lacked access to clean water.
"I really enjoy working with people and trying to solve basic human needs issues," Jonathan said, adding that he worked on details such as the electronic control of water chlorination.
After an initial visit to Pambon, Guatemala, to assess the community's needs, the student team spent months designing a solution with the help of faculty advisors and practicing engineers. Because the students could not return to Guatemala due to the pandemic, a local contractor has erected a water storage and purification system based off their blueprints.
In June of 2021, the project was completed.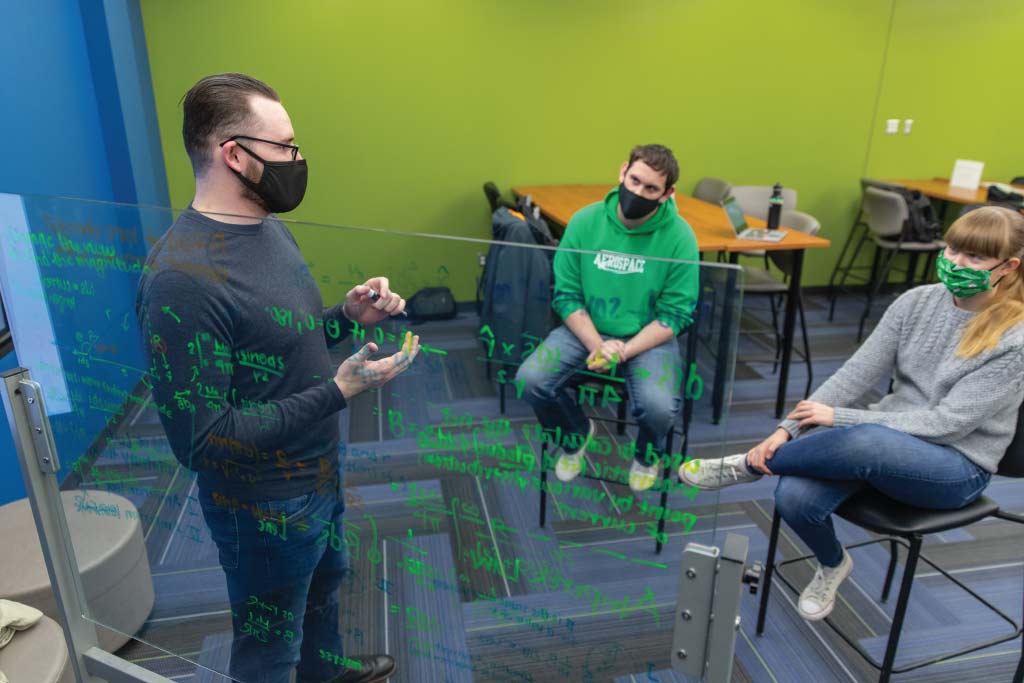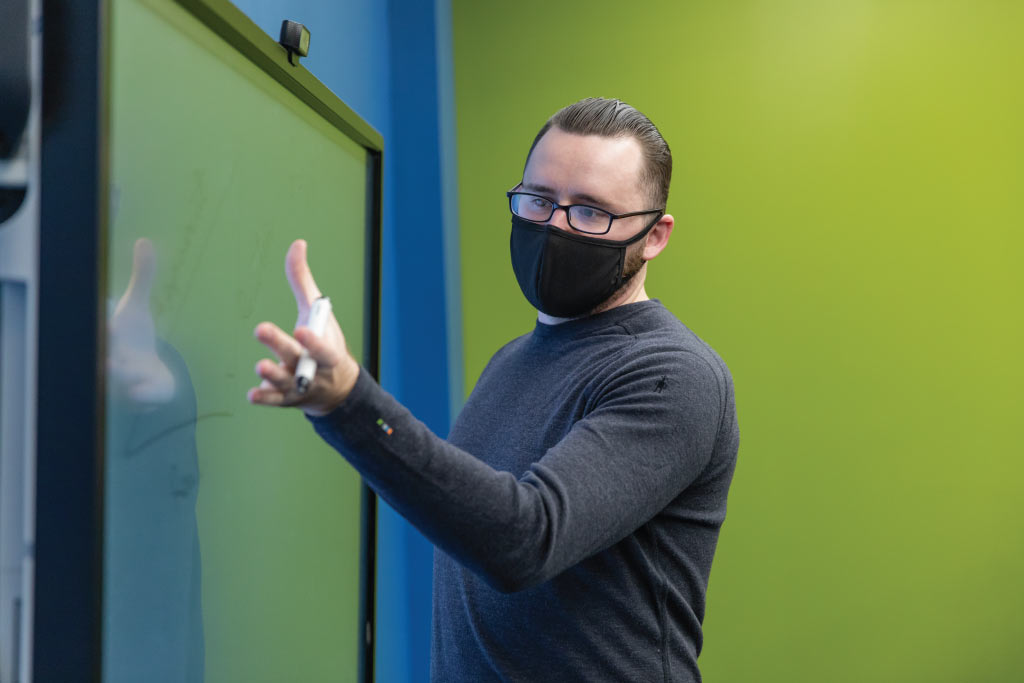 "The multiple years of travel, design, and fundraising coming to fruition in this water system was well worth the late nights and extracurricular work," Jonathan said. "We have received some letters and videos from the community thanking the EWB-UND team for the water system. It's so great to see."
Jonathan, six other EWB students and a professional engineer plan to travel to Guatemala this winter to assess the system in person, as well as start another assessment on a new project.
Jonathan is using his work with EWB as part of UND's Grand Challenge Scholar Program (GCSP), a scholarship-based program supported by the Edson and Margaret Larson Foundation that is designed to prepare students to be world changers. Grand Challenge Scholars are required to take on a project addressing one of 14 pressing issues facing society today, access to clean water being one of them.
"Being a Grand Challenge Scholarship recipient has meant that I've been able to create a formal partnership between UND and the Engineers Without Borders organization," Jonathan said. UND is one of the only schools in the nation to have such a partnership. "This couldn't have been possible without the donors who have allowed these programs to function."
STUDENT SCHOLARSHIPS
Supporting students like Jonathan is a necessity. By funding educational programs like the Grand Challenge Scholar Program, our future engineering leaders have more opportunities to advance in their education and careers.