Equipping Students On and Off the Ice
Former UND hockey player uses his love for the university to support student-athletes.
Marc Chorney, '81, credits UND with changing his life forever. Recruited to play hockey in 1977, Marc met his college sweetheart and now wife, Lynn, while achieving the degree that would set him on his path. Marc and Lynn have been giving back to UND for a quarter-century, helping dozens of student-athletes achieve their education. Through their philanthropy, they want to see student-athletes excel on and off the ice.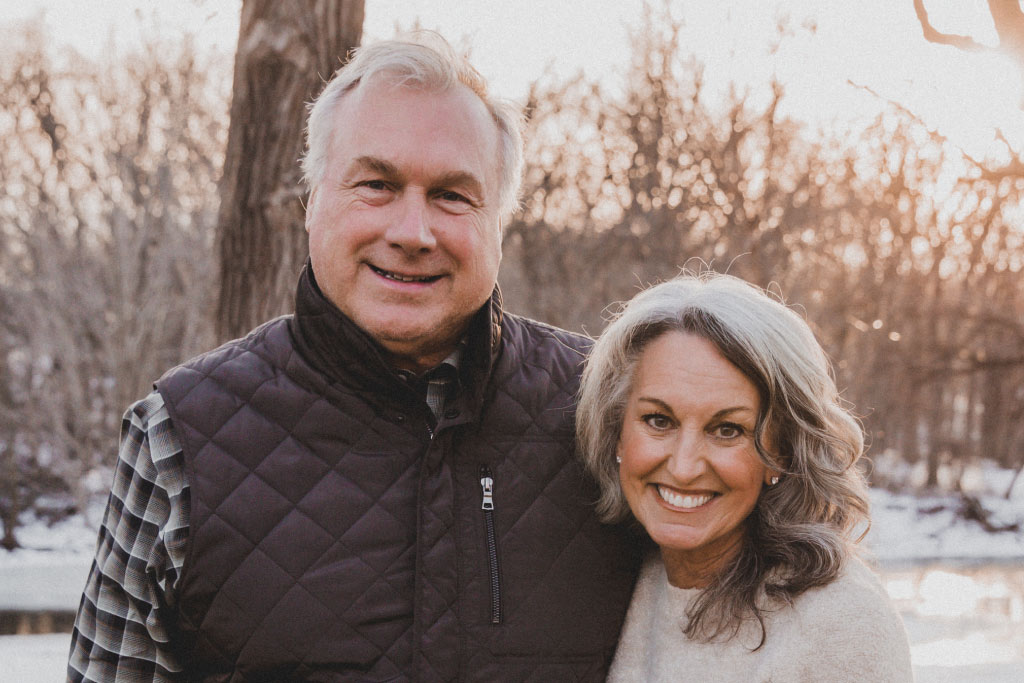 "We want to give back to UND to thank them for all they've given to us. I don't think we could ever pay back everything that we've gotten, but we want to help as much as we can," Marc said.
Hockey runs deep in the blood of the Chorney family. After playing hockey for UND, Marc was drafted by the Pittsburgh Penguins in 1979. Their son, Taylor, played three years of UND hockey before his professional career with the Edmonton Oilers, and their son, Marcus, is a senior playing for Quinnipiac University.
The Chorneys have provided a tremendous amount of relief for UND Hockey student-athletes. A generous scholarship gift in 2010 has supported student-athlete scholarships for the past 12 years, and they recently helped create the 1980 National Championship Team Endowment together with 25 of Marc's former teammates. Their goal is to have every player from their championship team contribute to the fund.
Through the years, Marc and Lynn have developed special connections with scholarship recipients. "Every year we get a nice letter from a student-athlete who has received a scholarship from us; it means the world to us. We feel a special connection to them after that and cheer them on throughout the remainder of their athletic career," he said.
The Chorneys aren't cheering alone. Together with lifelong friends made at UND, they're proud to support the Kelly green.
SCHOLARSHIPS MATTER
You can establish your own scholarship fund or contribute to one of many existing scholarships. No matter how you give, students will appreciate support from donors like you.