Gifts to Go the Extra Mile
UND Mechanical Engineering alum establishes an endowment to emphasize the value of a Master's degree.
Kevin Kiefer never got the chance to attend graduate school, but today he's making it his mission to be sure other aspiring engineers do.
"My main advice to students would be to stay after undergrad and get their master's degree. I wish that I could've pursued mine but there wasn't enough money available at the time. That's why I give back: for the one student who would've stayed around if he or she saw a little bit of money available. That's where I want my legacy to go," Kevin said.
Kevin graduated with a bachelor's degree in mechanical engineering in 1972 and landed a job immediately out of college working in energy research and development. In 2007, he retired from a successful 31-year-long career with Thermo King, a manufacturer of transport temperature control systems for trucks, trailers, shipboard containers and railway cars. He and his wife, Kathie, now live in Gardnerville, Nevada, and enjoy supporting future engineers.
Kevin has steadfastly supported UND for the past 40 years, starting with his first $50 gift in 1981.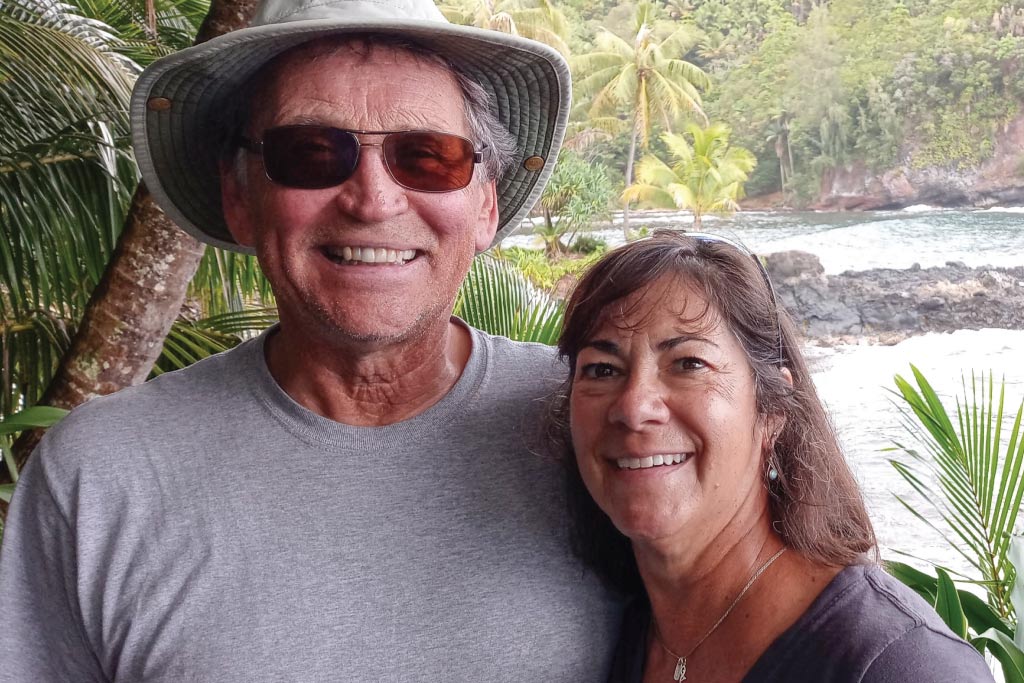 Recently, he and Kathie pledged $50,000 to the Kiefer Family Engineering Scholarship Endowment. They declared their intention to give another $50,000 through a gift in their will, supporting students at the College of Engineering & Mines.
"Giving back is important to me. I feel like it's my duty to pay back what was given to me, and I really want to help students succeed," Kevin said.
They hope their gifts encourage students to go the extra mile by pursuing a graduate degree from UND. Kevin is a firm believer that continued education is a great step for launching a successful career in engineering. "We want our money to support students who want to earn a graduate degree but maybe wouldn't have had the funds to do so if it wasn't for our gift," Kevin said.
JOIN UND SUPPORTERS LIKE KATHIE AND KEVIN
There are many ways to help build the future at UND. You can find the right giving option that aligns with how you want to leave your mark on the campus community.