Research from a Bird's Eye View
UND alum uses graduate education to help endangered species.
UND alumnus Kane Hammond, '21, studied Earth System Sciences and Policy at the John D. Odegard School of Aerospace Sciences. With roots beginning in Greenville, Illinois, Kane was eager to continue his education in a new city. He chose UND's graduate program over others across the nation where he could've studied. "UND was so flexible with funding and allowed me to do a lot of research on my own and I liked that flexibility. I learned so much from that whole experience," Kane shared.
With a passion for research instilled in him at a young age, Kane took on a new research study at UND: remote sensing of the piping plover. Remote sensing is the science of obtaining information about objects or areas from a distance, typically from aircraft or satellites. The piping plover is one of more than 1,400 bird species threatened with extinction today. Kane's research aimed to understand the cause of the decline of the plover and actions that can be taken to protect the piping plover's habitat along reservoirs and water sources in North Dakota, South Dakota and Nebraska.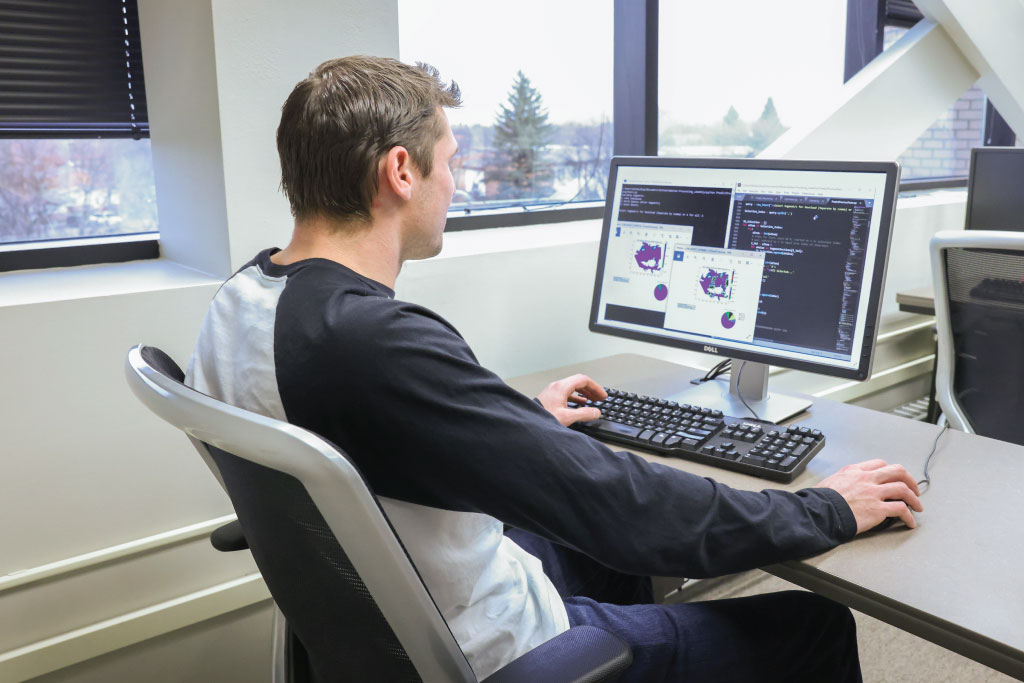 With resources provided by UND, Kane developed an open-source GIS (Graphic Information Systems) software program that tracks the nesting points of the piping plover. Using data collected annually by the Army Corps of Engineers, he built the program to be self-assessing for accuracy and automated for usability. The program is free, and Kane hopes it will be helpful for researchers and agencies.
Throughout the course of Kane's education, he studied microbiology, genetics, climate control and computer programming. He's sought new challenges to stretch his education and obtain more knowledge so he can support wildlife. One of Kane's greatest experiences was through his time in the U.S. Army Corps of Engineers. There, he began as a park ranger and went on to work within his passion for biology, researching endangered species. This opportunity allowed him to gain a lot of data that has aided in his research of the piping plover.

Kane's history of studying microbiology and genetics has recently landed him a job at Aldevron in Fargo, North Dakota, where he works in plasmid DNA production. After working for Aldevron, he plans to expand his education again by pursuing a Ph.D. in climate control.
UND was so flexible with funding and allowed me to do a lot of research on my own.
Kane accredits much of his success to UND where he was able to immediately connect with professors and excel with the flexibility of the department. "I became very well versed in programming and that was probably one of my big takeaways that has been beneficial for a lot of the work I do," Kane said. His ultimate dream is to one-day conduct research for the U.S. government or work for a university as a professor.
HELP CREATE OPPORTUNITIES
Kane Hammond would not have the experiences he had without support from individuals like you. You can give back to help more students continue to have world-class experiences at UND.