French Taste
With roots in Paris, France, Warren Sai, '20, is determined to give the Grand Forks community a little taste of his home country.
When Warren came to UND in 2015, he noticed that Grand Forks was missing something: crepes! Seeing an opportunity and leaning on his education that focused on entrepreneurship, he established French Taste, a creperie whose mission is to spread French culture through traditional food in the Grand Forks community.
Warren has been involved in a variety of partnerships including Ferguson Books & More in the Grand Cities Mall and recently opened his own café in downtown Grand Forks. Both locations offer a variety of sweet and savory crepes, smoothies, caramel macchiatos and an educational experience on the history and culture of crepes.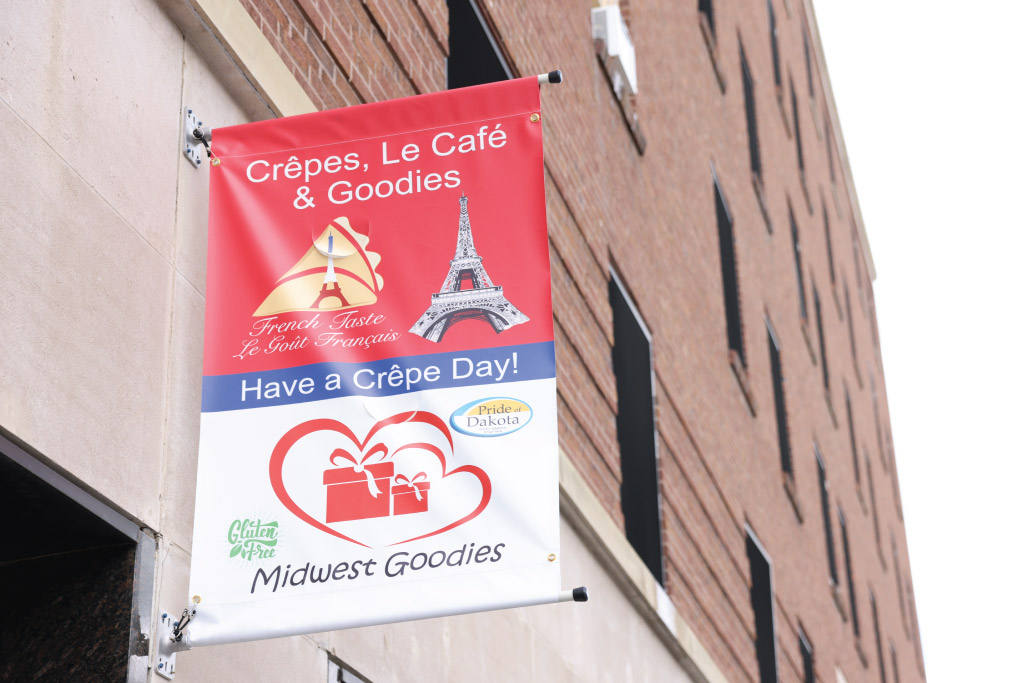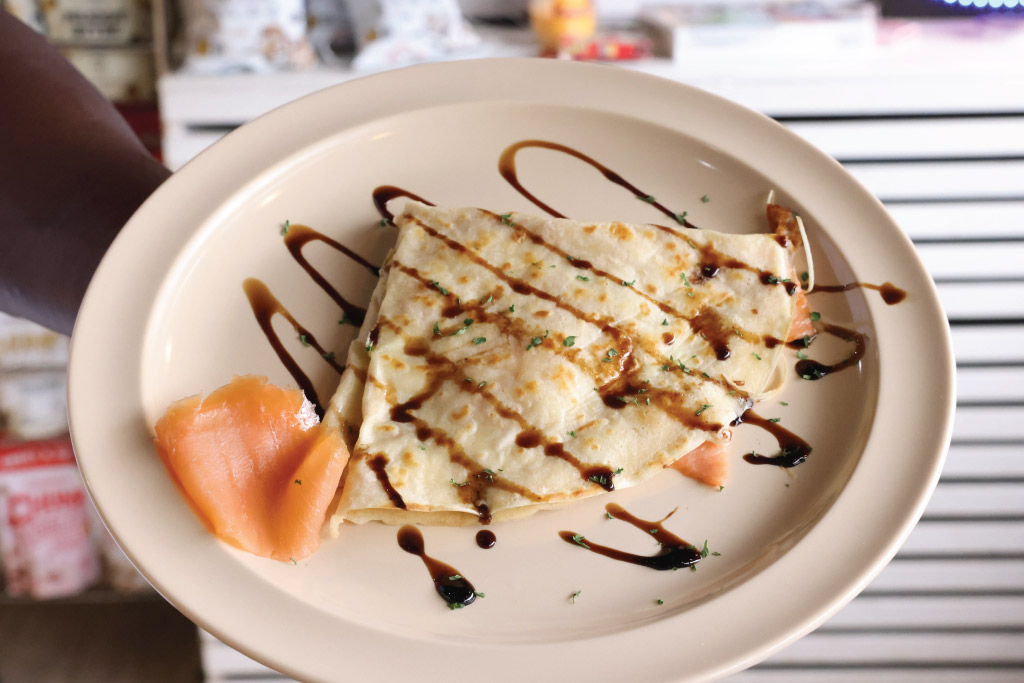 THE PIVOT
He first came to UND to study petroleum engineering, but a growing passion for business led Warren to compete in the Red River Business Plan Competition. He won third place and $3,000, which encouraged him to start his own business and bring French Taste to Grand Forks. "I really wanted this community to experience crepes like I did in Paris, so I used the money that I won to get started."
THE CUSTOMERS
"The customers are definitely what brings me the most joy. I love educating people about the history and culture of crepes. It's the experience we're selling, not just the crepes."
Warren's customers include downtown professionals on their lunch break, as well as the late-night college-age crowd. French Taste's hours are 11 a.m. - 1 p.m. Wednesday-Sunday and 8 p.m. - 2:30 a.m. Thursday-Saturday.
Learn more about the French Taste Cafe
UND EXPERIENCE
Several UND mentors and professors have helped Warren throughout his journey. "The Center for Innovation and the Nistler College of Business & Public Administration were so supportive and gave me the confidence I needed to start my business. I still stay in close contact with my mentors and a lot of them come into my restaurant frequently to get a crepe or a smoothie. Sandi Luck ('15) at Bully Brew Coffee has been an amazing mentor and sometimes we'll sell coffee and crepes together."
UND FOOD MEMORY
"Once, a fraternity at UND invited us to serve crepes on campus. It's really fun to share our authentic French culture with students on campus and put a smile on their faces. And of course, we told them to have a crepe day!"
ADVICE
Warren advises aspiring entrepreneurs to conduct careful research before starting their business. "Make sure you have money saved up and are ready for the commitment. If you're starting a food business, find someone you can share a kitchen with to start. Spread awareness, and then if it works out, you can start your own kitchen."