Tag Your Ride with Fighting Hawks Pride
UND License Plate
If you live in North Dakota, there is no better way to show your love for UND than with a Fighting Hawks plate.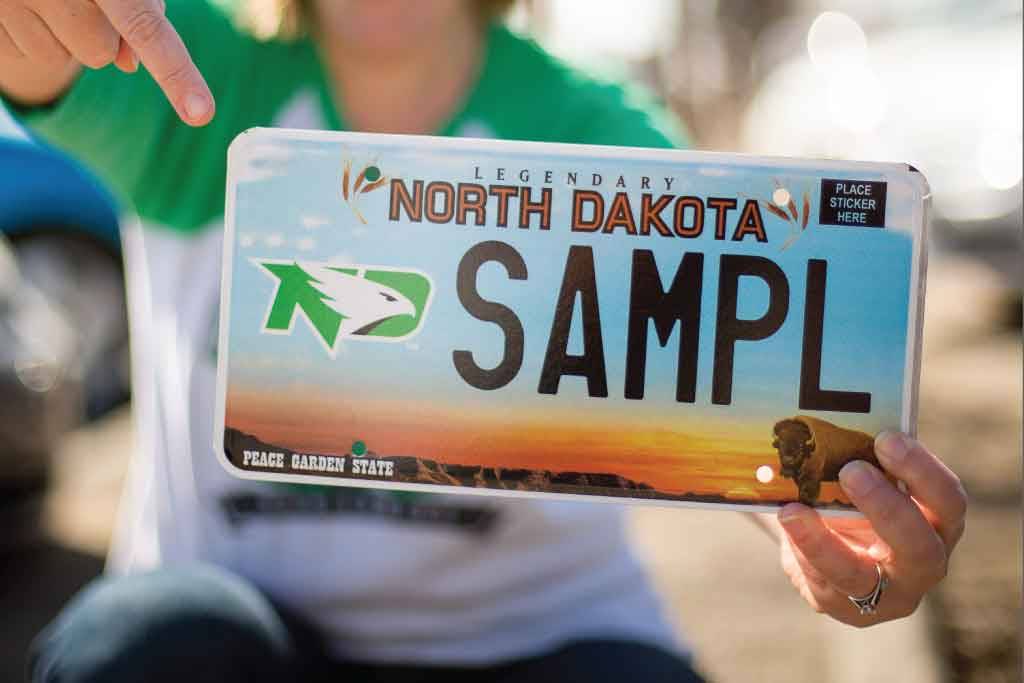 Drive Student Success
The State of North Dakota will donate $15 from each plate fee to the UND Alumni Association & Foundation, to support UND students.
How to Get a Plate
Order your University of North Dakota license plate, online, at any North Dakota Department of Motor Vehicles location, or by mail. You can order today or wait until your annual tag renewal statement arrives. For $25, you get the UND Fighting Hawks plate. You'll be assigned a random five-digit plate number. Each year on your vehicle tag renewal statement, you'll be assessed for regular tag fees and a $25 UND plate fee.
Customize Your Plate
For an additional $25, you can specify five letters or numbers of your choice. You can check if your letter/number selection is available here.
Questions?
Call the North Dakota Department of Transportation at 701.328.2725 or
visit them online
.