Jumpstart the Future
Center for Innovation consultant finds himself getting back what he puts in through mentorship of students.
Tyler Sletten, '21, is the Center for Innovation's Entrepreneur Consultant and leads the Small Business Innovation Research (SBIR) and Small Business Technology Transfer (STTR) programs. He joined the Center For Innovation (CFI) team in 2017 with a background in military service and small business development. An entrepreneur, Tyler has served in several roles within CFI but specializes in coaching and consulting. Keep reading to find out more about his work at the CFI.
What brought you to the UND Center for Innovation?
My wife had just accepted a teaching position at UND. At the time, we lived in Mayville, ND, and I owned a sporting goods store and a small tech startup. She suggested I look at UND's website for a job in Grand Forks. I found a business coach position at a place I'd never heard of called the Center for Innovation (CFI). I applied, was hired, and within a few weeks, I knew I would sell my sporting goods store because I was in love with what CFI had to offer.
What does your role at CFI entail?
My role has shifted over the years. I started out doing general consulting but quickly moved into managing our federal funding for research and development. I also oversee the Innovate ND program for our region, lead our I-Corps business training for researchers, serve as a consultant to our clients, mentor our interns, and lead other efforts around student-run enterprises.
How has your previous work experience and military history helped you in your role?
My military service directly led to my first business venture and had a large impact on my entrepreneurial activities. The National Guard gave me many things that now translate to business. It taught me to raise my hand, take on challenges and compete. The phrase "you get back what you put in" applied during my time of service and now as I'm helping students and entrepreneurs succeed in their own ventures.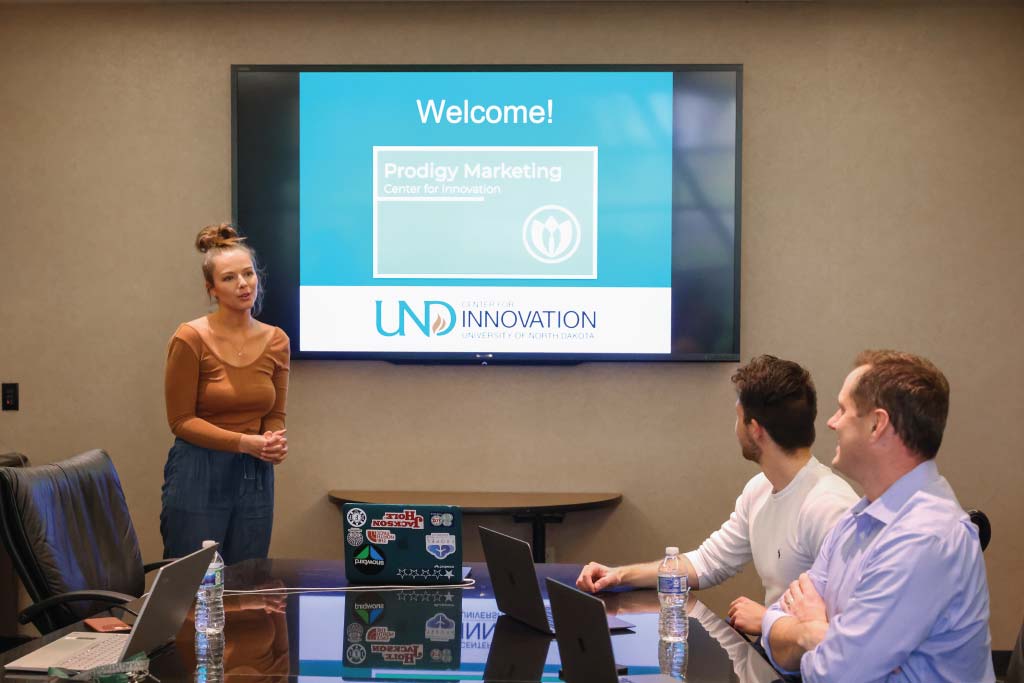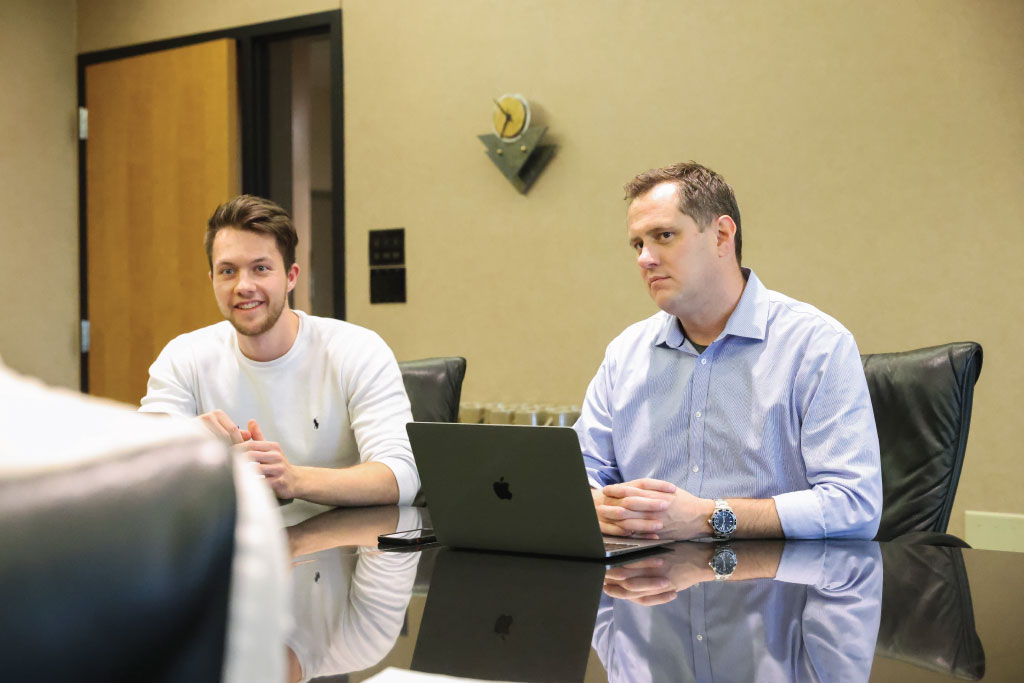 You have played a major role in developing experiential learning opportunities such as CFI's Student-Run Enterprises. How did that come to be?
I first proposed the student-run venture idea in early 2018. However, it really wasn't until the current director, Dr. Amy Whitney, was hired that we got serious about experiential learning in the form of student-run ventures. We settled on creating a student-run marketing company called Prodigy Marketing, which is now transitioning to Prodigy Consulting because many small businesses we work with need support. They've been extremely successful in helping entrepreneurs as well as students across campus who've needed help for their own startups and academic projects.
What is your favorite thing about your job?
Two things: first & foremost the students – they are my inspiration. The other is the creative freedom that the Center for Innovation provides. I get to dream up and develop solutions for problems big and small, and I love finding innovative solutions.
The Center for Innovation is a really unique model we offer here at UND. What characteristics make it a valuable resource for innovators on campus and in our region?

CFI has some terrific programs, access to funding and strong connections throughout the region. Perhaps more simply, it's the people working here. These are people that want to help, want to grow the economy, and want nothing more than to see UND shine.
The phrase 'you get back what you put in' applied during my time of service and now as I'm helping students and entrepreneurs succeed in their own ventures.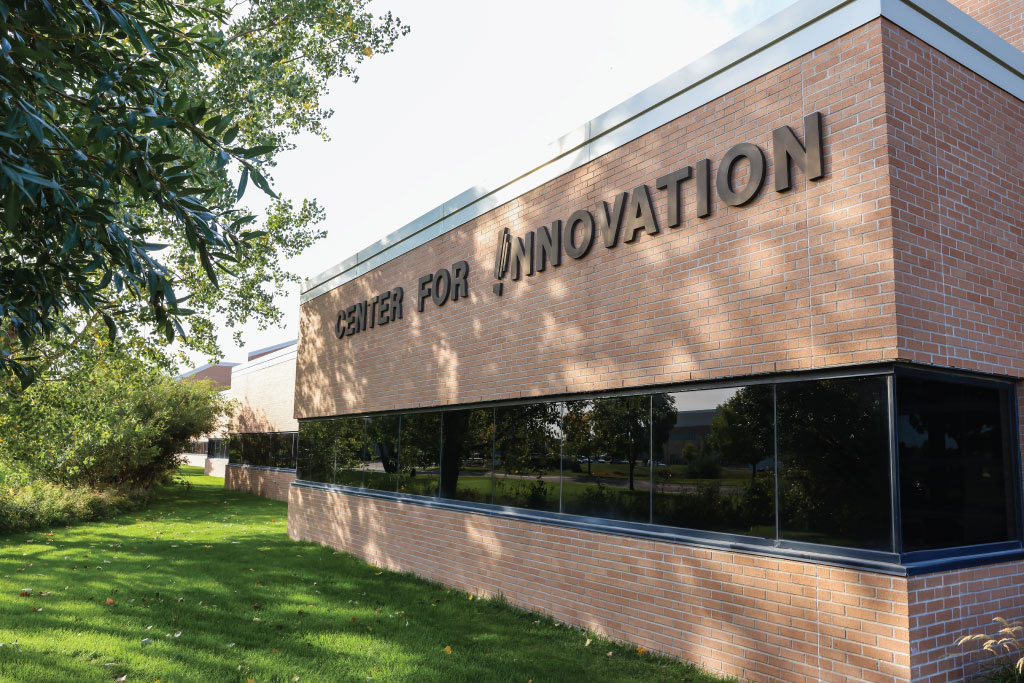 WHAT IS THE CENTER FOR INNOVATION?
An entrepreneurial incubator, the Center for Innovation's mission is to advance the creation and development of innovative and entrepreneurial ideas, services and businesses in the Northern Plains.
Services include:
Incubation space and entrepreneur coaches

Commercialization expertise

Entrepreneur ecosystem referrals

Student-run enterprises

Project-based internships and mentorship matching

Innovation studio to address complex industry-based challenges
Learn more about CFI's staff of innovators and find out how you can give to help develop entrepreneurs through UND's Center for Innovation.