Turning $2 Bills Into Scholarships
A family collectible passed down for generations becomes a scholarship endowment for UND students.
When Mary Burke-Anderson, '60, was a young woman, she received an unexpected gift from her mother: four $2 bills. Passed down from previous generations, the $2 bills were originally given to John Burke, the tenth Governor of North Dakota and the twenty fourth Treasurer of the United States.
In that role, Burke received four, uncut $2 bills with the serial numbers 1, 2, 3, and 4 when the 1917 currency was issued.
When Mary received the unique bills, she showed them to her children and then put the family heirloom in a safety deposit box. The bills remained untouched for decades.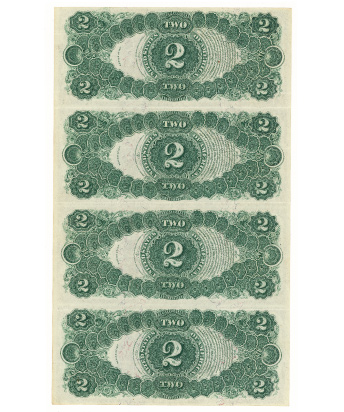 Before Mary passed away in May 2018, she gifted the sheet of bills to her son, Eric Anderson.
"The bills were passed down from generation to generation," said Eric. "They have been sitting in a safety deposit box since my mom inherited them."
"I am very proud of my great grandfather and I wanted to display the bills in my house, so I contacted an expert for an appraisal," said Eric. To his surprise, he found out that the sheet of uncut 1917 $2 bills were extremely valuable and in demand from collectors.
Eric said his family was shocked. "When we learned the bills were valuable, that's when we decided we'd gift them to UND in my mom's honor. After gifting the bills, we helped connect UND with a buyer who purchased the bills for $150,000. The money is now part of a scholarship fund that helps several nursing students each year," explained Eric.
Mary was a student in the first graduating class from the School of Nursing at the University of North Dakota.
"We could have just as easily taken $150,000 and divided it up in the family, but we decided to do something to honor everything UND did for Mary," said Quentin Anderson, husband of Mary Burke-Anderson.
The Mary Burke-Anderson Scholarship Endowment fund, which benefits students in the UND College of Nursing & Professional Disciplines, increased by $150,000 because a historic piece of paper was gifted to the University of North Dakota Alumni Association and Foundation.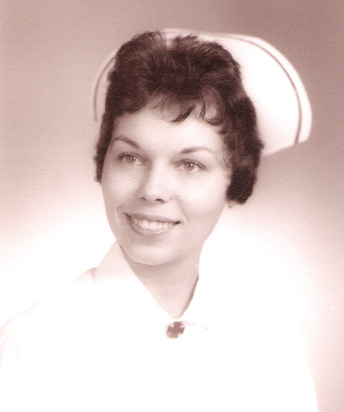 "It'll be a legacy for the future. My wife loved the UND School of Nursing. This is a great way for our family to give back," said Quentin.
"If mom was still alive, she would have said immediately 'this is the right thing to do, we don't need a piece of paper,'" added Eric.
It's a gift that will keep on giving to future generations of nursing students at UND.
GIFTS TO UND COME IN ALL SHAPES AND SIZES
If you have a collectible item that you would like to donate, it may be possible to donate the item to UND based on its value.