2022 Young Alumni Achievement Award: Meghan Compton
Alumna makes an impact in good company while showcasing the value of hard work.
Young Alumni Achievement Award recipient Meghan Compton had a gut feeling her local hospital was where she belonged.
The only problem? They didn't have a role for her yet.
Meghan, '06, '10, began her unconventional journey into healthcare at the University of Colorado but soon felt it wasn't the right place for her, so she returned to her hometown university.
"I resisted the idea of going to UND because (Grand Forks) was where I grew up," she said. "But in the end, it ended up being exactly where I should have been."
Double majoring in philosophy and communication, Meghan credits her degree in philosophy as leading her to law school. Her first philosophy class was an elective course, but her professor challenged Meghan to a new way of thinking. From that point, she knew she wanted to be challenged that way her whole career.
Upon the advice of her grandfather, Robert McConn, '57, Meghan chose to attend the UND School of Law.
"I wanted to make a thoughtful impact where I could support people who needed the help, and a path through law school felt like the most natural fit for me."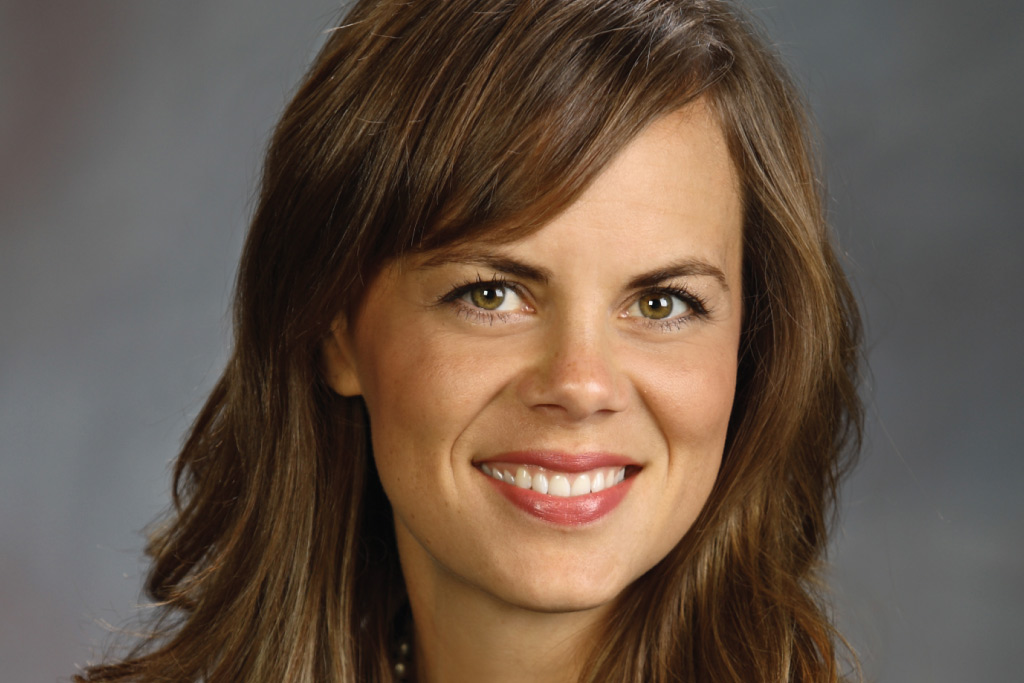 Meghan went on to work for a local law firm, where she discovered an interest in medical malpractice and health law. This was where she could see herself making the impact she set out to make in college. But the local health system, Altru, did not have an in-house counsel on staff and didn't plan to hire one. After expressing her interest to work for the local healthcare system, Meghan continued to pitch her case for the need to hire the position — and to hire her.
Altru encouraged her to apply for a patient safety coordinator position. It would mean a complete divergence from her intended career path, but her gut told her it was the right move. She took the position, moving from a downtown office with a view to a shared office in the middle of the hospital. She was determined to prove her worth.
Meghan went to work, learning everything she could from her coworkers. Meghan challenged herself, taking on new responsibilities others would have thought her unqualified for and succeeding in them. With each new responsibility came a new role and a new title. She went from patient safety coordinator to risk manager, and in 2016 she was named Altru Health System's Chief Legal Counsel. She now serves as the Chief Clinic Operations Officer, leading the legal team, outpatient and regional operations, and people resources.
We must give our gifts, to make every day a little bit better than the day before.
Meghan credits her experiences at UND, mentors and the "good company" of her fellow employees in helping her achieve her goal.
"Altru has given me the chance to do a lot of really fun things and work with people all over the organization, which fills my cup and is helping me achieve my goal of making an impact."
Meghan's impact reaches outside the hospital with volunteer work on the Grand Forks Region Economic Development Corporation Board, the Grand Forks Chamber, and Grand Forks Foundation for Education board.
"I firmly believe that all of us have unique gifts. Our purpose is not to hang on to those gifts. We must give our gifts, to make every day a little bit better than the day before. And the only way to do that is to give back."