'I Was Fascinated With Flying'
Helicopter pilot and UND pole vault record-holder is happy to share the view from above.
On a cool, calm, and sunny fall morning in Boulder City, Nevada, six tourists – two North Dakotans, two Floridians, and two Italians – board a red helicopter. Their pilot, Kyley (Foster) Taubenheim, '19, welcomes them aboard the single-engine H130 Airbus, instructing them to buckle their seatbelts and put on their headsets.
At 10 a.m., it's already her second flight of the day. She adeptly navigates the aircraft up and out of the landing strip before charging ahead at 140 mph over the Mojave Desert. Minutes into the trip, Kyley interrupts the sound of "Highway to the Danger Zone" playing in her passengers' headsets to describe the scene below.
"The Hoover Dam began construction back in 1931 and finished in 1935, two years ahead of schedule. It was built during America's Great Depression. They had workers come from all over the United States to help build it for $4 a day, with two days off a year. It dammed up the Colorado River, creating Lake Mead – but more importantly, providing consistent irrigation and drinking water for the Southwestern United States. The dam itself is 220 meters high and 200 meters thick at the base, with enough cement in there to build a road from San Francisco, California, all the way to New York City. Water flows through about 48 miles per hour," Kyley narrates.
"And I know there was a lot of information, but one could say it's pretty 'dam' impressive."
THE AIR UP THERE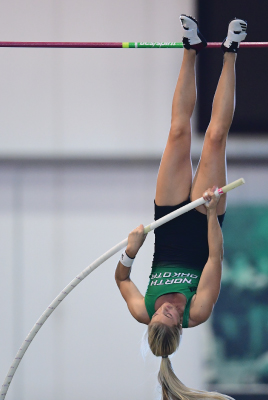 Kyley earned a world-class aviation education at the University of North Dakota, but her experience as a flight instructor didn't necessarily prepare her to be a Grand Canyon tour guide. Lucky for her, while the history and geology had to be learned and her script had to be written and studied, the interpersonal skills come naturally. "I get to tell everyone facts about the Grand Canyon and make jokes that they – hopefully – think are funny," Kyley said, hearkening back to the "dam" jokes she likes to riff on. "I get so sad when people just nod and it's gone."
For 45 minutes, she educates and entertains her passengers before landing on the West Rim of the Grand Canyon. There, she serves up a picnic lunch and champagne while ensuring her aircraft is ready for the trip home.
Since starting her job with Papillon Helicopter Tours in 2021, Kyley estimates that she's taken nearly 1,500 flights to the Canyon – flying three trips a day, five days a week.
While some people only dream of riding on a helicopter or seeing the Grand Canyon, Kyley does both daily. Still, she says, it doesn't get old.
"I have seen tears falling out of people's eyes on their cheeks. And that's pretty moving for me," she says.
One passenger was almost 90 years old. "And she's like, 'I've wanted to do this since I was 12 years old.' And I get to be a part of that."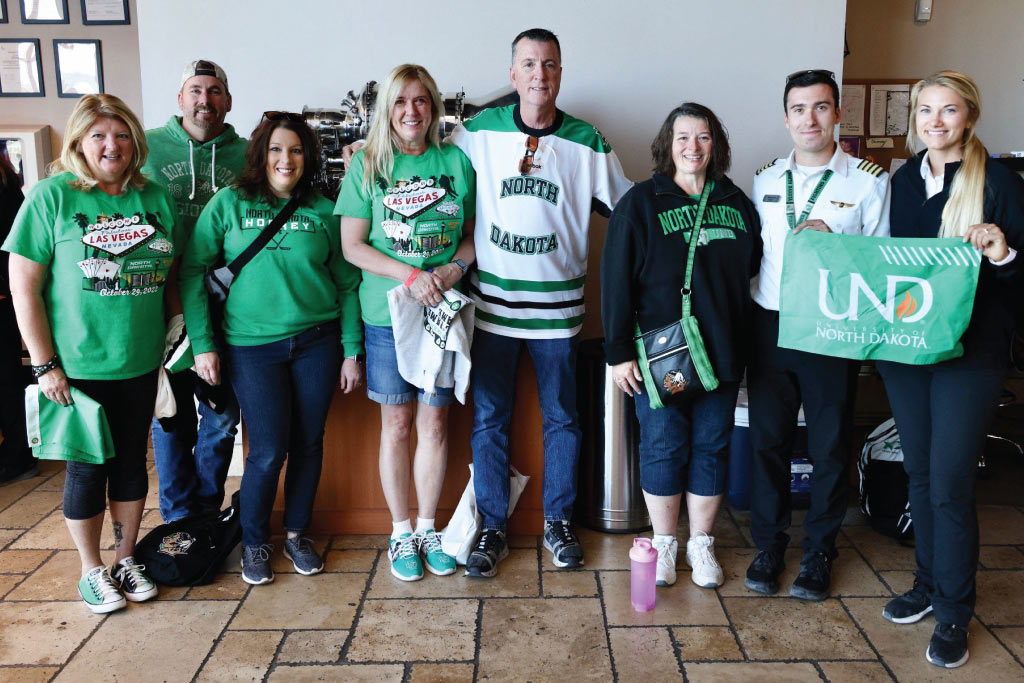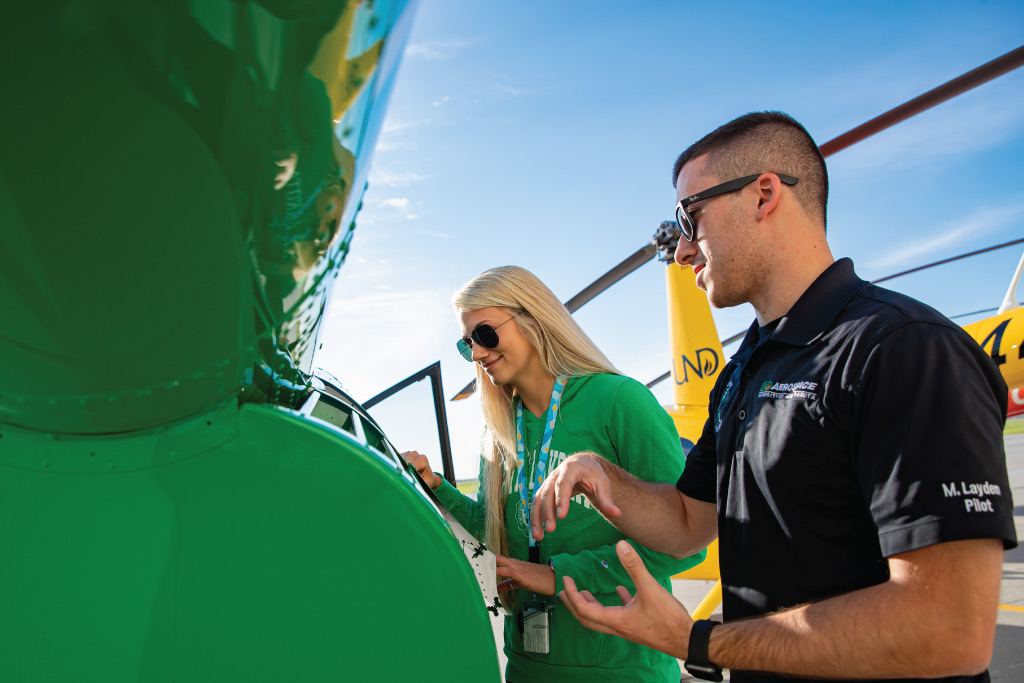 BORN TO FLY
As Kyley prepares the group's return to Boulder City, she mingles about, snapping photos for her six sightseers as they behold one of the 7 Wonders of the World.
One couple looks at Kyley with admiration. "We think you're so cool," they say. "We want our daughters to do this."
While it's true that aviation is a male-dominated field (Zippia.com estimates that just 6.3% of commercial helicopter pilots are women), for Kyley, flying was a lifelong dream. "I've only ever had support in my career in aviation," she said. "I'm thankful because there were pioneers ahead of me. I'm thankful for them because I know that they've put the work in to get us there."
As she worked toward her degrees in unmanned aerial systems and commercial aviation with an emphasis in helicopters, the Detroit Lakes, Minnesota, native achieved star status as a pole vaulter at UND. In 2019, she set school records for both indoor and outdoor pole vault – records she holds to this day.
"UND was the perfect college for me. It had aviation, which I knew I wanted to pursue, it had track and field, and it was the right size," she said. "I was meant to go there."
I knew I was fascinated with flying, but I knew nothing about it. I had to humble myself and just work hard.