2022 Alumni Honors: Jack Marcil
Longtime attorney and anchor of support for UND School of Law takes pride in seeing the impact of his gifts.
Jack Marcil, '63, '68, is an anchor for the UND School of Law, faithfully supporting the school and its students for the past 41 years. Now, he gets to see the fruits of his labor by working alongside the very students he's helped throughout the years.
"I professionally run into great lawyers all the time who tell me that they received my scholarship. I've actually met 30 out of 36 of my scholarship recipients, which is extremely special to me. The only reason I didn't meet six of them was because of the COVID-19 pandemic, but I hope to run into them professionally as well," Jack said.
He earned his Bachelor of Business Administration in 1963 after serving as president of the Lambda Chi Alpha fraternity and training in the Reserve Officers' Training Corps (ROTC) during his time at UND. Jack served as a lieutenant in the Army during the Vietnam War in the 1960s, and was surprised when he was asked to prosecute special court martial cases, having had no prior experience practicing law.
"Back then, you didn't need to be a lawyer to prosecute those type of cases. Through that experience I found out that I loved being in the courtroom and decided to go to law school. I'm so happy that the Army led me into a career that I love and have been doing for the past 54 years," he said.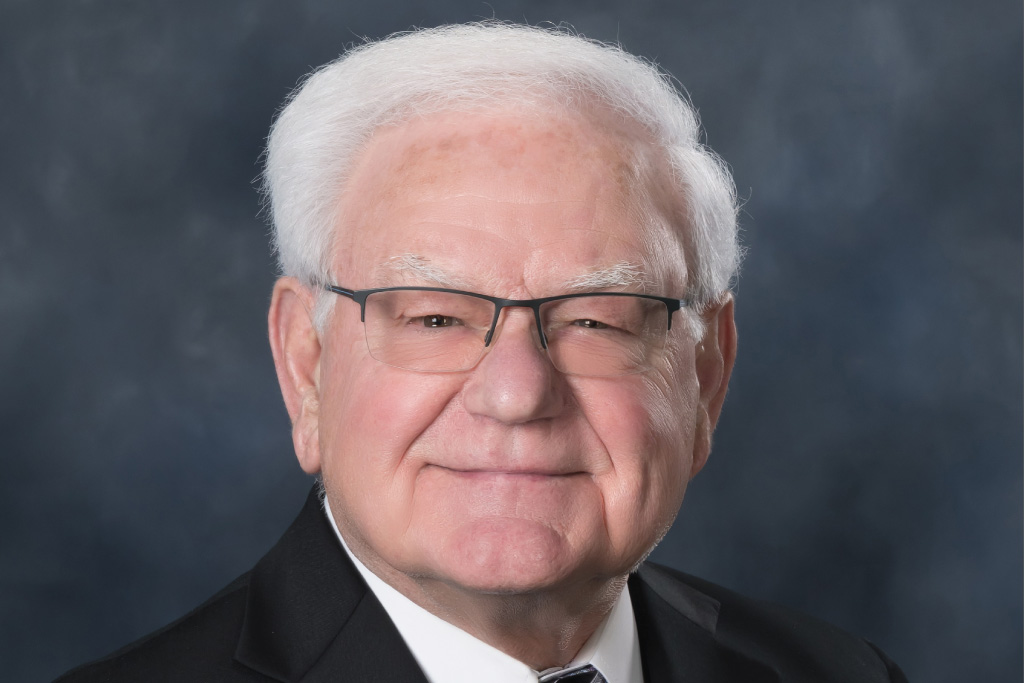 Upon graduating from the UND School of Law, Jack served as an Assistant Attorney General. He landed a job with Serkland Law Firm in Fargo in 1969, where he still serves as a trial lawyer, arbitrator and mediator. He has mediated over 3,500 cases throughout his career, 95% of which were settled before going to trial.
Jack's positive experiences at UND compelled him to give back. He has been featured in several articles about his diverse giving strategies, impacting our University far beyond the School of Law.
(The UND School of Law has) been good to me, and I am so proud to give back.
Jack has provided over $1 million to UND Law, helping develop programs, buildings and student scholarships while supporting priority needs of the college. He has given to his fraternity, UND Athletics and Giving Hearts Day, among other initiatives.
Along with his financial support, Jack is a mentor in the classroom, frequently stepping in as a guest lecturer or judging a mock jury case for law students.
"I've always prioritized teaching because it's important for me to educate others. We all need to educate each other," he said.
UND pride also runs deep with Jack's brother, William Marcil, '58, '08, who received the Sioux Award for Distinguished Achievement & Leadership in 1990. He too has been a stronghold for UND, generously impacting priority needs throughout the years.
Now, Jack is thrilled to also be presented with the award.
"I'm so honored to receive this award. I hope that I can inspire other lawyers to give back. I feel so strongly about the law school. It's been good to me, and I am so proud to give back," Jack said.
Jack's name has been nobly displayed across walls in the UND School of Law – a well-deserved honor for a steadfast anchor of support.