2022 Alumni Honors: Mark Sanford
North Dakota legislator reflects on a lifetime of service to his community and impact on K-12 education.
Back home in Watford City, North Dakota, Mark Sanford's grandmother advocated education to her family. "I got the message from grandma at a very young age: 'You got to go to college, Mark. And you could be a preacher, or a teacher or a doctor.'"
Armed with a love for math, he chose the path that would lead him to become a teacher. That quest for greater knowledge grew into a life dedicated to K-12 education and community for Mark, '66, '76.
The longtime academic administrator served nearly three decades as superintendent of Grand Forks schools, providing a beacon of support through the Flood of 1997, implementing a progressive middle school model, and leading the creation of a new school district for Grand Forks Air Force Base.
Today, as a member of the North Dakota House of Representatives, Sanford reflects on a life motto that was instilled in him early and he carries with him today: "You don't get excellence if you don't expect it."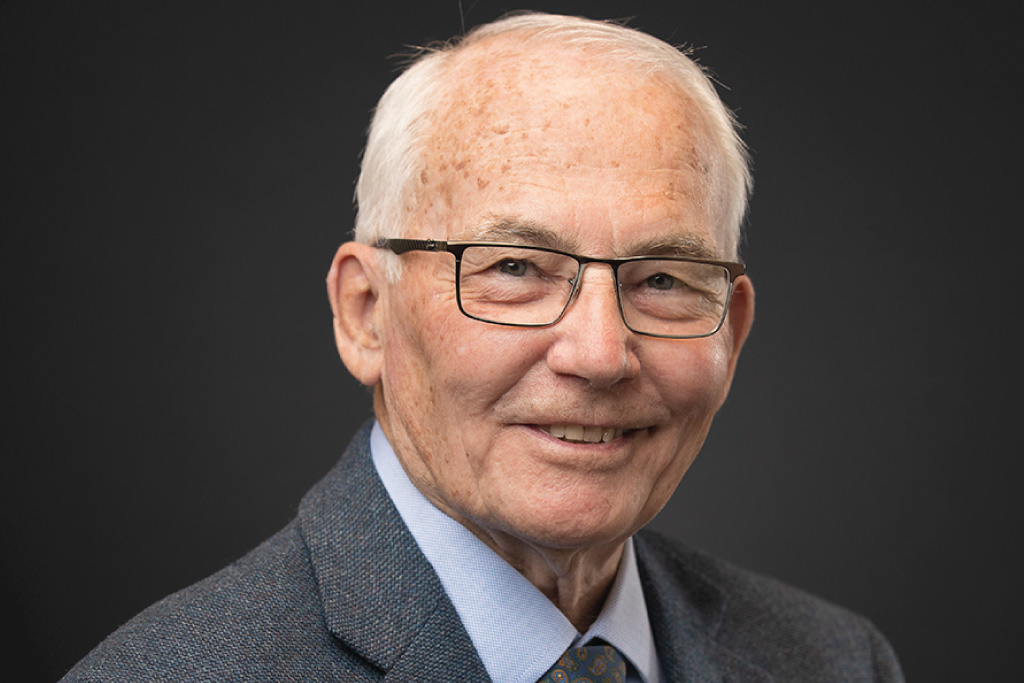 It was a lesson learned by example, starting with his first job after earning his bachelor's degree in math from Minot State University, when the administration of Stanley (N.D.) High School set him on his path.
As a teacher and coach who quickly moved up the ladder to superintendent, he spent the first years of his career in Stanley and Minot, where 50 years ago he helped build Magic City Campus. There, he initiated the latest educational advances that gave students more control over their education. They included empowering students to run the school store, implementing a quarter system that allowed them to choose a more relevant variety of courses, and allowing students and teachers to work together to create individualized curricula.
If I've done something right, it really comes back to working with good people and good communities.
When he came to Grand Forks to attain his doctoral degree, Mark found himself under the leadership of Dean Vito Perrone in the New School of Behavioral Studies in Education (now called the College of Education & Human Development). "All research under Dr. Perrone started with high expectations," Mark said. "It was a national laboratory of change for education, especially K-12."
The experience pulled him to Grand Forks permanently, and he continued to lean on the principles, philosophies, and research he learned at UND, instituting the middle school model for Grand Forks schools. "The research was very clear that for that age of students, the most successful model – not really used that much in the country and not at all in North Dakota at the time – was middle school rather than junior high school," Mark said.
In 1997, when the historic flood inundated Grand Forks, Mark was at the helm to guide the district's 1,400 employees through the most trying time in most of their lives. After the flood, 22 buildings in the district were damaged, and five were total losses. "The way the people of the school district responded was just phenomenal," Sanford said. Starting from scratch, the district rebuilt.
Mark retired in 2007, and in 2011 was elected to the North Dakota House of Representatives. He has chaired the Higher Education Committee since 2013.
"I was fortunate – I grew up in a great community and worked in three great communities that were highly supportive of their schools and individuals," Mark said. "I'm very thankful for what the higher ed system has done for me."