'Leave UND Better Than You Found It'
UND's first female student-body president reflects on her time at her alma mater.
In May 2023, UND Student Body President Faith Wahl and Vice President Morgan Mastrud completed their term as only the third all-female executive team in UND history.
Thirty-three years prior, UND's student body elected its very first all-female executive team, led by public administration grad Audrey Jaeger, '91.
After reading a story on Faith and Morgan in an issue of the UND Alumni Magazine, Audrey reached out to us. She was surprised to read that only three all-female teams have led the student government.
She had recently co-authored an article "'I Didn't Realize I Could Be President': The Gendered Experiences of Women Student Body Presidents" in the Journal of College Student Development. In the article, she and her collaborators found that women student body presidents lead by focusing on people and their desire to enact change. Women presidents also lack women executive roles models and are often among only a few women who have held the presidency.
Audrey was diagnosed with breast cancer shortly after she reached out. "It never crossed my mind that I wouldn't beat this disease," she said. "My foundation – my North Dakota roots, my family and friends, as well as my desire to make a difference in the lives of others – will get me to another day."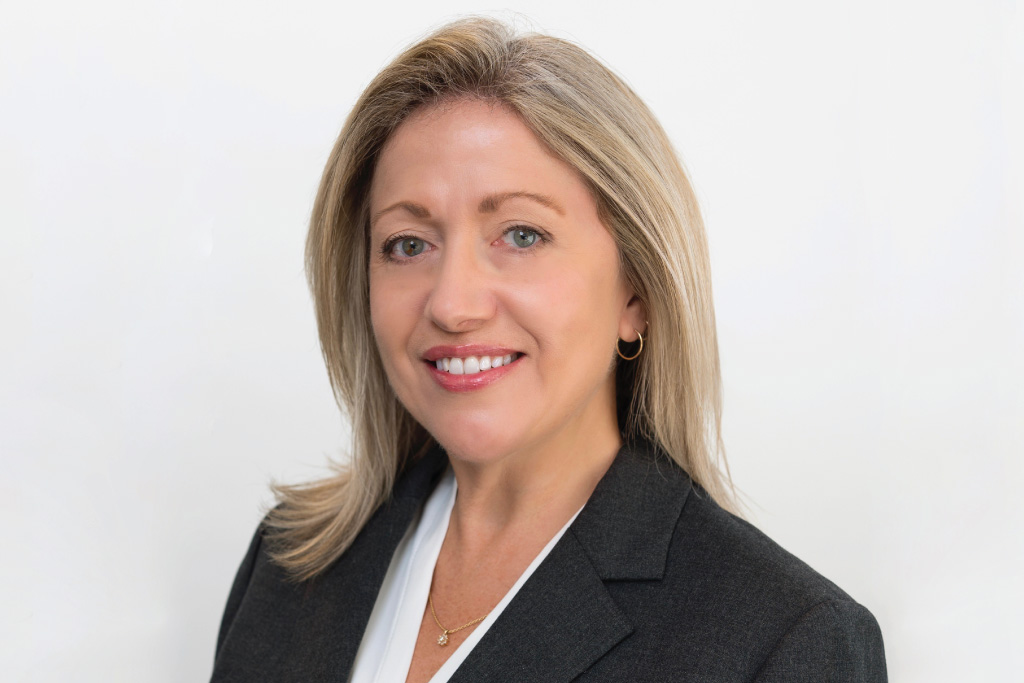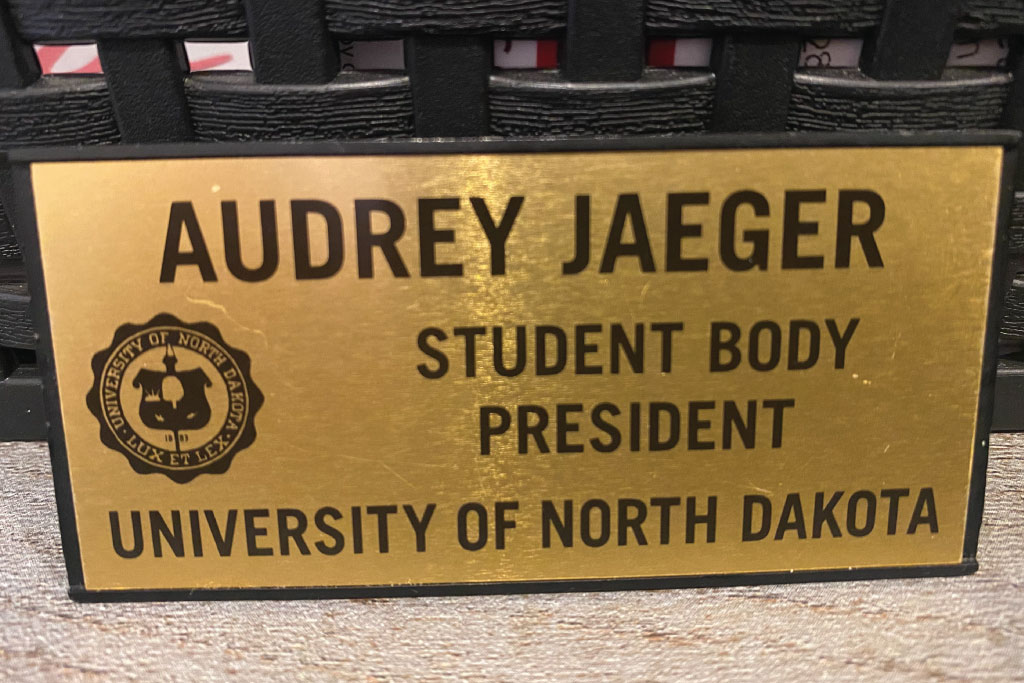 Here's what she had to say about her time as UND student body president and the years that followed:
Tell us about your current work.
I am the W. Dallas Herring Distinguished Professor & Executive Director, Belk Center for Community College Leadership and Research at North Carolina State University, where I have worked for 22 years. The Center I lead equips leaders to tackle the most pressing issues in higher education. I was fortunate to have strong mentors at UND who provided opportunities for me to build my own skills as a leader. They empowered me to make decisions, take on challenges, and share my voice. Last year, I was recognized with the university's highest faculty honor, the Alexander Quarles Holladay Medal of Excellence. My success is in no small part due to those who believed in me at UND, gave me a platform, and told me I was capable of anything.
What prompted you to run for student body president in 1991?
During my first year, I secured a work-study position supporting the student activities committee in the student government office. Eventually, I became chair. The opportunity to learn about student experiences and the university and have an impact on improving policies, practices, and the lives of students was inspiring. I was hooked.
What did your UND education do for you?
I graduated from high school with a class of nine and entered the biggest university in the state. Part of me wanted to get lost in the crowd at UND. And while I did go from classes of three to classes of 200, UND never let me get lost in the crowd. My professors and many student affairs professionals encouraged me to speak up, get involved, and ultimately supported me in choosing my profession – being a faculty member.
What did it mean to you to be UND's student body president?
What is interesting, despite me writing and talking about gender and leadership, I never thought much about being the first all-female team leading student government. I didn't want to be seen as supporting one group of students over another. I wanted to represent all student voices.
My experience as student body president was unforgettable. The institutional leaders at UND valued my opinion and gave me ample opportunity to express it. That's not the case everywhere. In fact, it's rarely the case.
Do you have any advice for today's students?
I would remind today's UND students what a privilege it is for them to receive a quality education – and to make the most of all the experiences college has to offer. Get involved. Form relationships with classmates, faculty, and staff. Join and step up to lead a student organization or club. Participate in research. Study abroad. Advocate for something that matters to you. Leave UND better than you found it.