Why Morley gives
Dr. Morley Glicken, '62, emphasizes the importance of providing financial support to students during a pandemic.
I live in the hinterlands of Southern Arizona. Like most of us, my summer plans to go where it's cooler were derailed by COVID-19. The impact of the virus gave me time to think about what's important to me. My family and friends, of course, but also America's great institutions and organizations: Our religious institutions, our medical personnel and hospitals, our public and private social welfare systems that help our poorest and neediest, our educational systems, and perhaps, most of all, our universities.
I come from Grand Forks. My father was a blue-collar worker for the Great Northern Railroad. Me too. I wanted to go to university because universities were the way working-class people moved up the ladder to prosperity. My memory is that tuition at UND in the late 1950s was $45 a semester. Fees might have been $15. For $60 a semester you could get a degree at UND. It mattered.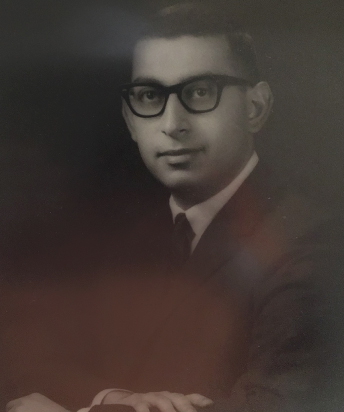 I went on and got two master's degrees and a doctorate at other universities. I always felt that UND gave me a mental toughness and optimism that many of my classmates from other well-respected universities didn't have.
You can no longer go to university for $60 a semester. As the coronavirus has disrupted our economy, the young adults who form the base of any university are having a tough time. The jobs that once fueled the economy and helped pay their tuition are disappearing. Temporarily, we hope.
As a lifelong academic, I can tell you that when universities stop growing, when enrollment drops, the highly valued faculty and staff at UND lose salary and benefits and often have to go elsewhere. The bright student who needs financial help either drops out or goes where he or she can get financial help.
UND matters to me. It taught me to think critically. It opened my eyes to racism and discrimination. It made me firm in my conviction that hard work would get me where I wanted to go. And it gave me confidence to be prepared for the rigors of academia as a student and as a professor.
Charitable giving is always personal. The more an organization means to me personally, the more I want to support it. UND gave me a great education and a ticket to a successful life. It gave me the opportunity to have an academic life that led to over 20 published books and a number of articles I would likely never have written.
Let's strive to help UND continue to do that for future generations. If UND's new president can give a portion of his salary to help provide Open Door Scholarships to talented students who need help with tuition, so can we. Please dig deep and help our students do great things. They are the future.
HELP STUDENTS IN TOUGH CIRCUMSTANCES
The UND Open Door Scholarship provides financial assistance to students experiencing a financial hardship that prevents them from finishing their degree.