Help Through Hard Luck
Former UND professor continues advocacy for underserved students.
Supporting students is second nature to Kathy Gershman, professor emerita of UND's Department of Educational Foundations and Research program. Gershman retired in 2015 after 38 years of service. As a mentor to many of her pupils, Gershman was familiar with the burdens they shouldered while keeping up their grades.

"I was trying to get students to study, read and write while they were all juggling part time jobs. I'm very aware of the sacrifices students make to come to school," she said.
Gershman's interactive teaching style from the front of the classroom was matched by her advocacy behind the scenes for underserved students. Her legacy is remembered and appreciated by students and faculty alike. Though away from UND's classrooms now, Gershman keeps close tabs on the campus. When the coronavirus pandemic hit mid-March, she looked for a way to help students who were experiencing financial turmoil.
"I thought that if there was a fund to help them during rough spots, that's where I would like to contribute," Gershman stated.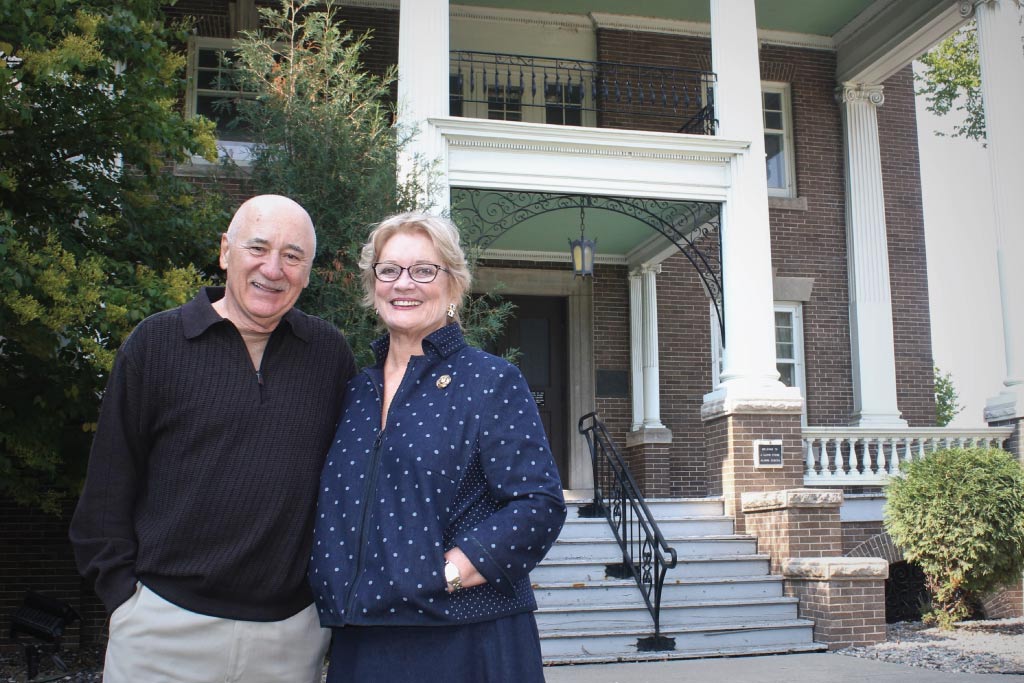 Kathy and her husband, Hal, '66, are business owners and cofounders of the Hal and Kathleen Gershman Family Foundation. They have been integral in supporting infrastructure changes on campus, including the recent renovation of the original president's home. After hearing about the UND Angel Fund earlier this spring, the Gershmans quickly donated $10,000 from their foundation. Kathy refers to the fund as "hard luck aid" for students who need a financial boost.
"I'm delighted that the UND Angel Fund exists because it helps with exactly the type of resources that students need for rent, car payments and groceries – and those are just the basic bills. Having spent my whole professional life at UND, this is a place where I could see donations immediately do a lot of good. I hope the fund continues to grow because there is a big need for it."
By May 27, donations to the UND Angel Fund, supported by the Division of Students Affairs and Diversity, had surpassed $100,000. More than 145 requests have been funded. Gershman was not surprised at the quick response from faculty and staff.
"Students are loyal to their professors, and faculty are loyal to their students. They want to see them get through this rough patch instead of getting evicted and lining up at the food bank."
I hope the fund continues to grow because there is a big need for it.

Kathy Gershman

Professor Emerita, UND Department of Educational Foundations & Research
While the fund has provided relief, the road ahead can seem daunting. Some question if they can afford to return to UND this fall. That doesn't sit well with Gershman: "They need to be encouraged to finish when everything settles down. We don't want them to get into so much debt that they can't see their way back to school."
BECOME AN ANGEL
The UND Angel Fund provides a solution for students who are in dire need of financial support. You can make a difference in a student's life by contributing to the Angel Fund.