Turtle Medicine
Clinical psychologist integrates culture, faith, art and storytelling to help bring healing to her Native people.
Turtle Medicine ("Mickinock Mishkiikii" in Ojibwe) is an approach of post-traumatic healing created by Tami Jollie-Trottier, Ph.D., '02, '05.
The method combines Westernized psychological practices and the traditional teachings of Tami's Anishinaabe people. It also incorporates her Catholic faith, art, writing and storytelling.
"They're supposed to conflict, and they do," Tami said of these diverse methods. "But integrating them started as my individualized way I had to heal, and sharing Turtle Medicine with others has been healing for them, too."
Tami, or "Dr. Tami" as her patients call her, is a member of the Turtle Mountain Band of Chippewa Indians, a licensed clinical psychologist and one of the first in the nation to open a private mental health practice on tribal lands.
But before her practice came to be, a near-death experience during childbirth in 2011 left her traumatized. Coming out of that, she knew she had to take time to recover both physically and mentally. But she struggled.
"I was a psychologist and I had no idea how to do it. What I had learned wasn't working," Tami said.
That was the start of her journey that led to Turtle Medicine. The turtle serves as her method's symbol because, in Anishinaabe culture, the turtle holds a strong connection to Mother Earth, representing truth and the creation of the Anishinaabe people.
Early on, Tami sketched an outline of a turtle that became the logo for her clinic and the cover art for her memoir with the same name. She weaves the symbol into all her art pieces, adding other natural elements like feathers on her clinic's logo and butterflies on her book cover.
"There's meaning behind all of it. There's certain pieces of my artwork that expand way beyond the symbol," she said.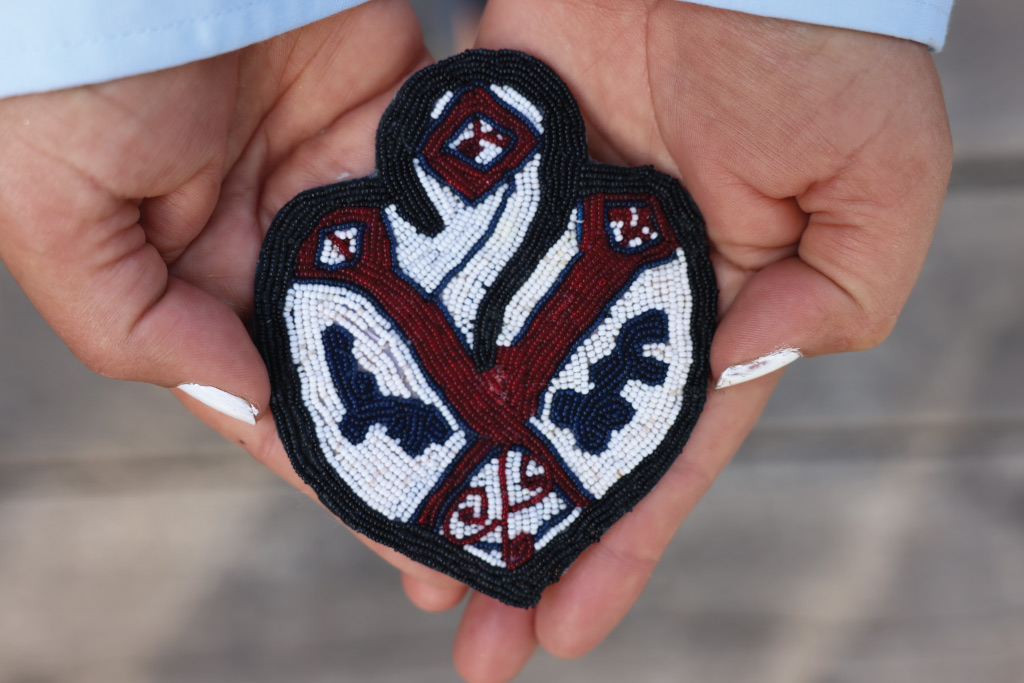 INDIGENIZED BEHAVIORAL HEALING
When Tami started at the University of North Dakota, her goal was to be a researcher, not a clinician.
She earned her master's degree in psychology, a doctorate of clinical psychology, and completed a postdoctoral fellowship in Indigenous Health Psychology Research from UND. She took a residency with the Neuropsychiatric Institute in Fargo to study health psychology, specifically around eating disorders.
"All that was me saying, 'I don't want to deal with trauma' without knowing it. I was good at research, but everyone was telling me, 'You're a people person. How could you not be a therapist?'"
At the same time, Tami had growing concern for the needs of her people, specifically intergenerational trauma and lack of access to behavioral healthcare.
Tami moved home to the Turtle Mountains to work with the Indian Health Service in Belcourt, North Dakota, and eventually opened her own mental health clinic, Indigenized Behavioral Healing, in 2015. At the time, there were few – if any – private mental health practices in Indian Country. She continued conducting research, but now had patients to apply it to. As an adjunct faculty member with UND's Department of Psychology, she brought on post-doctorates from UND, providing an avenue for Indigenous professionals to get licensed and work within their Native communities.
"It was difficult starting as an Indigenous female in my field, so I began looking for ways I could elevate others," she said. Tami has also mentored young leaders outside of the clinic to pass down what tribal elders have taught her.
I couldn't get to a healing place until I started beading. It brings me back to our history – the artwork of our people and what our elders are trying to teach us.
GENERATIONART
As a clinical psychologist, Tami leans on her training in the Westernized approach to mental health, including cognitive behavioral therapy (CBT), psychological monitoring and motivational interviewing. But she acknowledges it's not enough for Indigenous populations.
"[Psychologists] have been trying to treat Indigenous people using a Western model that hasn't been fully tested on our people. It doesn't mean it's ineffective, but it's missing the mark in some ways," she explained.
For Tami, art became a way to process trauma. She started with oil pastels, then beading. "I couldn't get to a healing place until I started beading," she said. "It brings me back to our history – the artwork of our people and what our elders are trying to teach us."
At her clinic, Tami uses art to help patients feel more comfortable disclosing personal information. She's researched the textures, colors, scents and visuals that evoke relaxation. Scripture on her walls offers hope, sketch books and markers are available for doodling, and trauma patients make journey sticks.
In 2016, Tami was named a Bush Fellow, a prestigious regional award that recognizes extraordinary accomplishments and develops leaders. With the funds, she opened an art studio in Belcourt called GenerationArt. For four years, it provided a therapeutic environment for Native art without direct therapy services.
"It was all in a creative exchange of community building and multigenerational interaction in a safe, healing place to have conversations about cultural historical trauma," Tami explained.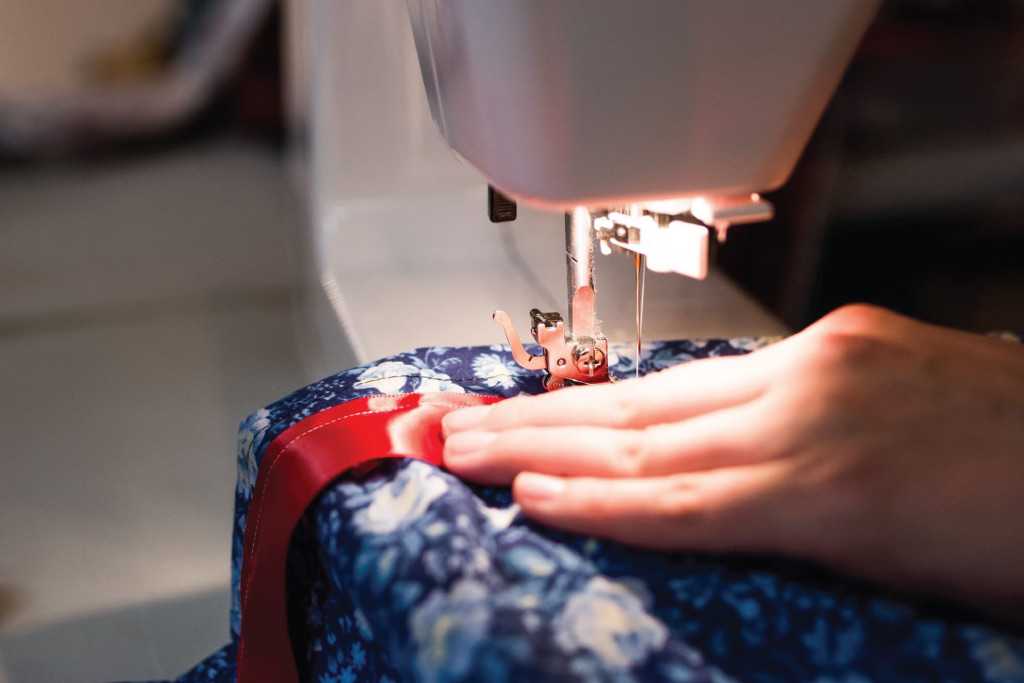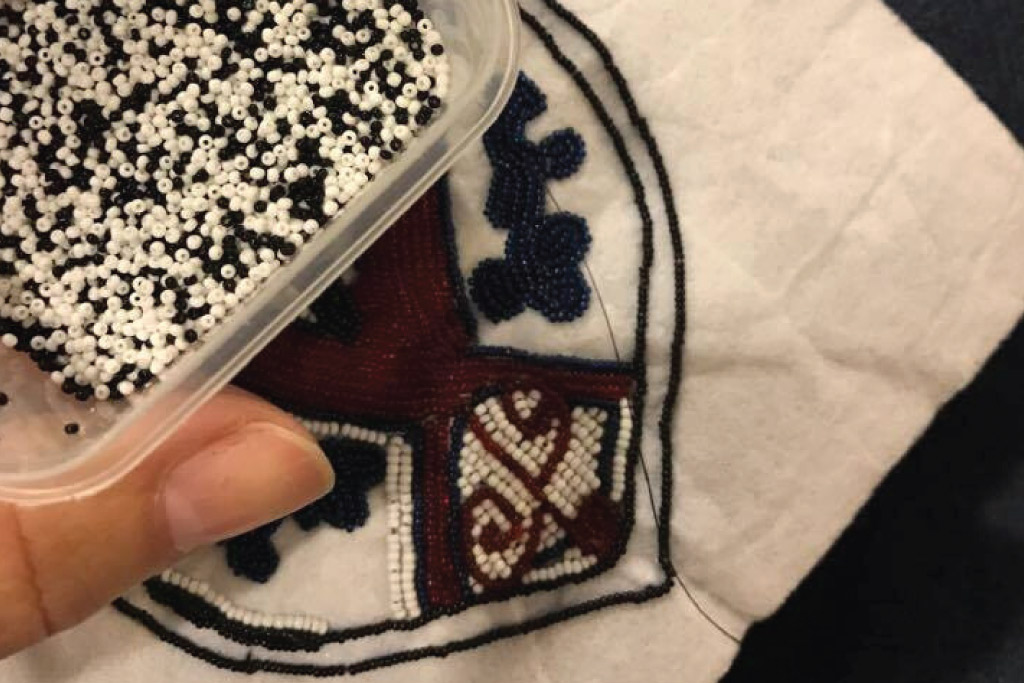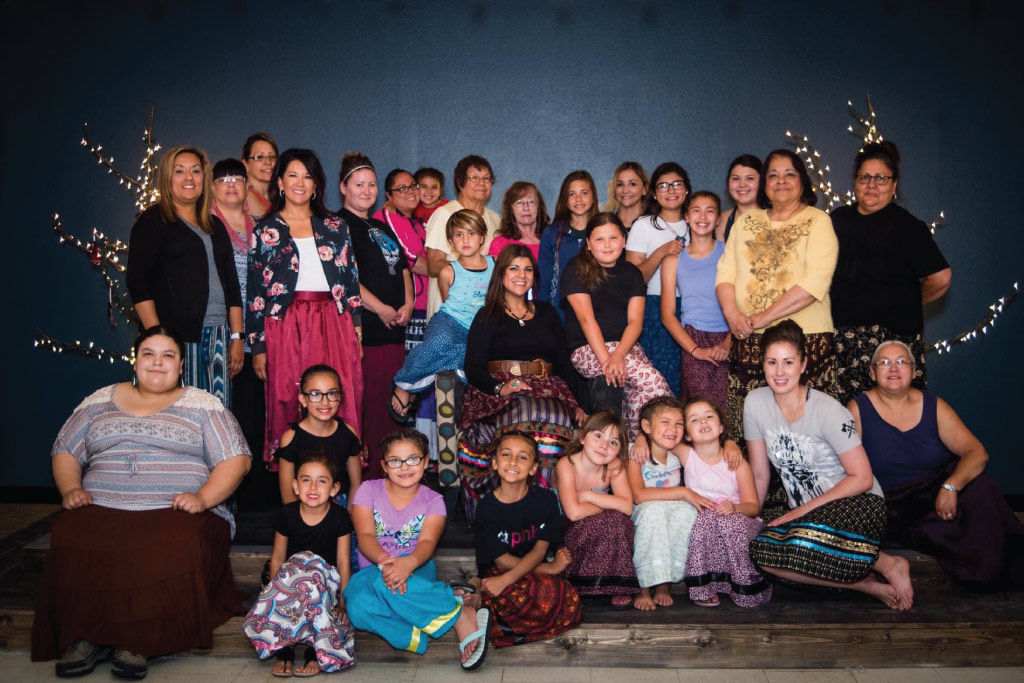 PSYCHOLOGISTSAY
Dr. Tami is not one to keep her methods within the confines of her clinic. She's taken Turtle Medicine on the road to medical facilities, schools, nonprofits and tribal groups beyond her own.
In schools, she trains educators in trauma-informed care. She offers compassion fatigue training for those working in Indigenous health and home care. For rising leaders, she gives professional coaching and consulting.
Her latest endeavor brings psychology principles to the digital world. In the fall of 2022, she took up podcasting. PsychologistSay shares Indigenous and modern-day psychological practices to apply to everyday life. Since COVID, internet searches about mental health have skyrocketed.
"A lot of people searched information from non-credentialed people," Tami explained. "And a lot of psychologists are stepping up to try to help others navigate this. I felt that as an Indigenous psychologist, it's important for our voice to be a part of that conversation."
Titles like, "When to Worry About Your Worrying," "The Reality of Fake It to Make It," and "Revenge Sleep Procrastination" are meant to give listeners an introduction to psychology with practical advice on relatable topics.
TURTLE ISLAND
In the Anishinaabe story of Earth's creation, a turtle volunteers her back to bear the weight of a piece of earth that grew into North America. Because of her selfless act, Indigenous peoples hold special reverence for the animal.
The full story of "Turtle Island" has been passed down in oral tradition from generation to generation. With each rendition, the storyteller draws out aspects relevant to their own journey in life. Tami does the same. Her rendition includes the importance of sacrifice to carry those around us through their traumas. In the end, she is glad she chose to come home.
"Doing the work I am supposed to, with my own people, has been so fulfilling," she said. \\\
IN HER WORDS
Dr. Tami share her rendition of the Anishinaabe creation story of Turtle Island. Listen by clicking the button below. Learn more about her work and resources at hellodrtami.com.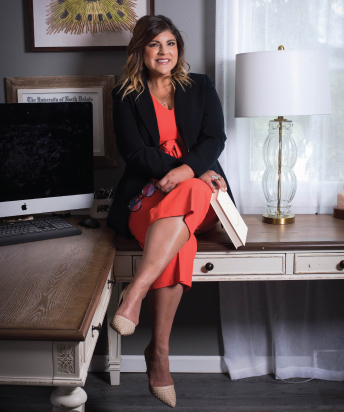 Doing the work I am supposed to, with my own people, has been so fulfilling.

Dr. Tami Jollie-Trottier