Never Mellow Musician Provides Term for #1 Hit
"Mellow out, Robyn!"
That was the message from the bandmates of Robyn Lee, '70, when he got overly intense arranging music. Robyn played the organ and the flute in a band that accompanied Olivia Newton-John on tour from 1974-76.
Shortly after Robyn and the band explained how the word was used in the U.S., Newton-John's English music producer John Farrar wrote "Have You Never Been Mellow," which hit number one on the Billboard Hot 100. Robyn played the flute on national television when Newton-John performed the song on "The Midnight Special" in 1975.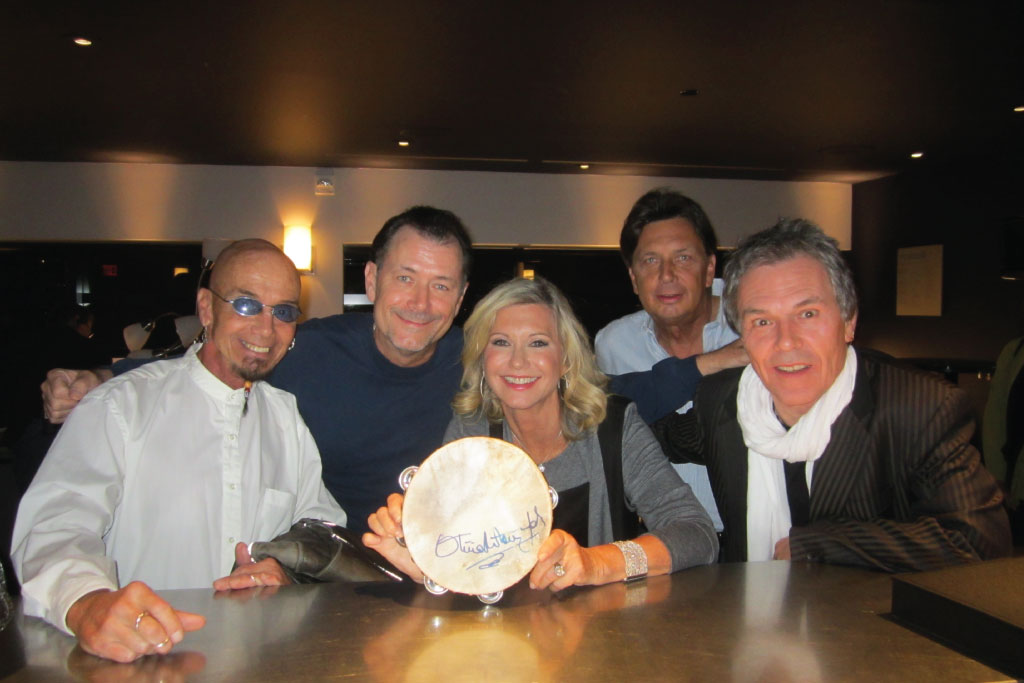 Music wasn't how Robyn thought he'd fill his workdays. After graduating from UND with a teaching degree, he moved to Minneapolis and sought a job in education. Instead, he got "bit by the music bug."
Robyn joined a band and when an unknown singer from Down Under came to the U.S. in need of an organist, her people contacted Robyn. He turned them down. He hadn't heard of Olivia Newton-John and was unwilling to leave his band.
Eventually, the entire band got hired. After one all-night practice, the band headed to the University of South Dakota for what they assumed would be their only gig.
Instead, it was the first of many.
"I'm from Leeds, North Dakota. If I played in front of 100 people, I was lucky. With Olivia, we played in front of 54,000 at the Houston Astrodome. We played at the Hollywood Bowl in L.A., the Red Rocks Amphitheater in Denver, at Radio City Music Hall in New York."
One of the most fun concerts was at the Chester Fritz Auditorium in the spring of '74.
After touring with Newton-John for two and a half years, she cut back on her roadwork to film the movie "Grease" and the band found other work.
Back in the Twin Cities, Robyn went into real estate and construction, and played with a house band where he had regular gigs. He married and had three children.
"Every day of my life, I leaned on my UND education," Robyn said. "The classes I took, the interaction with all the different ideas and minds; it was tremendous. My eyes were opened!"
Through everything, Robyn said, "Music has been a thread that has held my whole life together. It's given me an immense group of friends and my family."