A Need for Speed
RJ McGill, '14, used to delight UND football fans with his speed and quickness.
In his senior season, the Phoenix-area native was second on the team in all-purpose yards and tied for second in receiving yards, despite missing the last six games due to injury.
RJ credits his speed to training to his father, who, along with his best friend, started a business called Extreme Speed Training in the late '90s. RJ trained with his father from a young age and now works with his dad in Phoenix.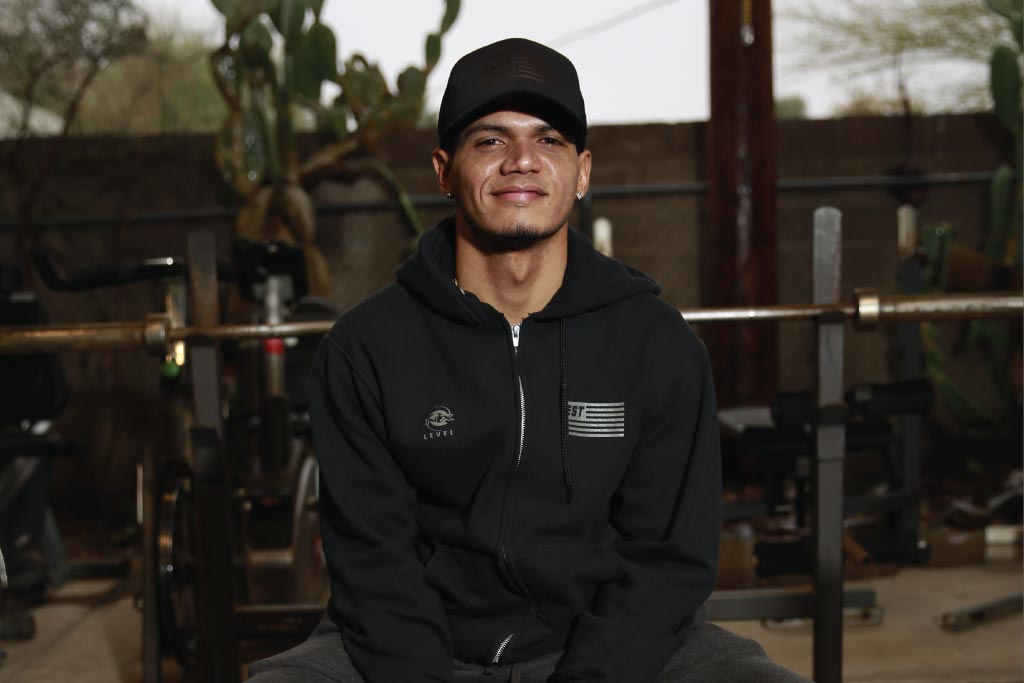 In addition to working with young athletes to develop their speed, RJ has put his UND Communications degree to work beefing up the business's marketing.
"My dad is very old school," RJ said. "He knows how to train, knows how to talk, and is a great face for the company. But, as far as the business side, that is not him when it comes to marketing and things like that. That's what I added to the business: marketing, an updated website, and knowledge of how to expand our brand."
RJ says the efforts have paid off as his father has been able to commit to the business full-time instead of working a second job.
RJ, though, does work a second job. He's a program coordinator for New Horizon Community Care, a nonprofit agency that serves at-risk children, teens and adults in the Phoenix area.
"I help develop programs for youth and adults to help them get their GED or high school diploma while helping deal with their behavioral struggles."
This spring, RJ has been finishing up his master's degree in Leadership from Grand Canyon University. Add in two young sons and RJ McGill is busy. "Yes, very busy," he said. "Once I've earned that degree, it will free up so much time, and I'm just excited to be able to utilize what I've learned to expand the business. Who knows where it will take us."
RJ says his time in Grand Forks was influential in forming his character.
"You learn how to be on your own, far away from family," he said. "It really helped shaped me as a man, just learning how to handle my business. I had to look at every trip going back to North Dakota as a business trip, cause I had to handle school, I had to handle my health, I had to handle sports. I had to learn how to be responsible in a whole different way."
Another character-builder from his time in Grand Forks? The weather.
"Football is one thing, but trying to deal with that cold in North Dakota, you just learn how to battle. It's a whole different type of mental toughness.