And the Beat Goes On
Former marching band director happy to see Pride of the North Marching Band's success.
The director of the previous marching band at UND is thrilled by the ongoing success of the Pride of the North.
Mike Blake, '74, '76, was in charge of the UND marching band from 1980 to 1991, when its funding source evaporated. He was on the search committee that hired Rob Brooks to revive the pep band at UND and the two became close friends over the intervening years.
"It was really great that we got him," said Blake of Brooks. "I'd go out to rehearsals and watch them practice. It was fun. I was really happy that he brought the marching band back because we certainly needed it."
Mike taught percussion and jazz band and started the UND Steel Pan Band during his 42-year career at UND. He started as a yearly contract lecturer in 1979 and was hired as a tenure-track professor in 1995 … eight months after undergoing a heart transplant.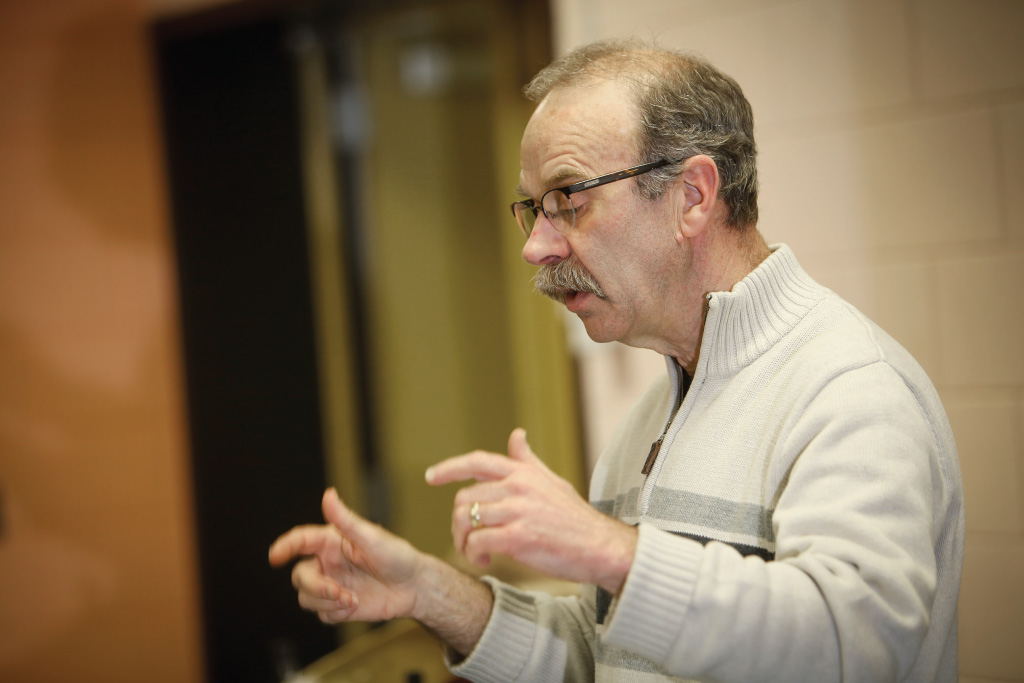 Mike was born with a congenital heart condition and had spent nearly two months in the hospital awaiting a transfer. His first chance at a donor heart at day 57 went instead to another man staying in the same ward. Doctors told him he had only a 10 percent chance of getting a transplant, but, five days later, Mike received the heart of a young man who died in a motorcycle crash.
"The match was amazing and I'm still here after 28 years," said Mike. He feels incredibly fortunate, especially in knowing that the other three men who were waiting with him on transplants all died within five years of receiving theirs.
Mike and his wife, Ginny, '75, '86, have stayed in touch with his donor's parents. He attended the mother's 75th birthday party and they were both there when Mike retired from UND in 2019.
Music has remained a focus in retirement. Mike plays drums with two longtime local groups – Jazz on Tap and Downtown Horns, and he teaches percussion lessons at a local music store.
GIVING BACK
In honor of Mike and his wife, Ginny's, years of service to the community, the College of Arts & Sciences and the UND Alumni Association & Foundation created an endowment in their name. Mike and Ginny are excited to leave their legacy at UND by impacting the music department, percussion students and professors for years to come.