Terry Bailey, '70, leaves a legacy gift in honor of his early ancestors.
Terry Bailey's roots may be in Arvilla, N.D., but his 24-year career with Chevron Oil has taken him all over the world. A 1970 University of North Dakota College of Engineering & Mines graduate, Terry spent much of his career with the oil powerhouse working in Lafayette, Louisiana; Houston, Texas; Duri, Indonesia; and Lagos, Nigeria.
Terry, a development geologist throughout his career with the oil industry, enjoyed his travels overseas and learning about new cultures and people; all the while playing a substantial role in foreign oil opportunities.
"Marie and I were fortunate to travel abroad several times. Thanks to my career, the two of us were able to meet while she was working for the Kerr McGee Corporation. But, at the end of the day, we are happy to be back in North Dakota for part of the year," said Terry.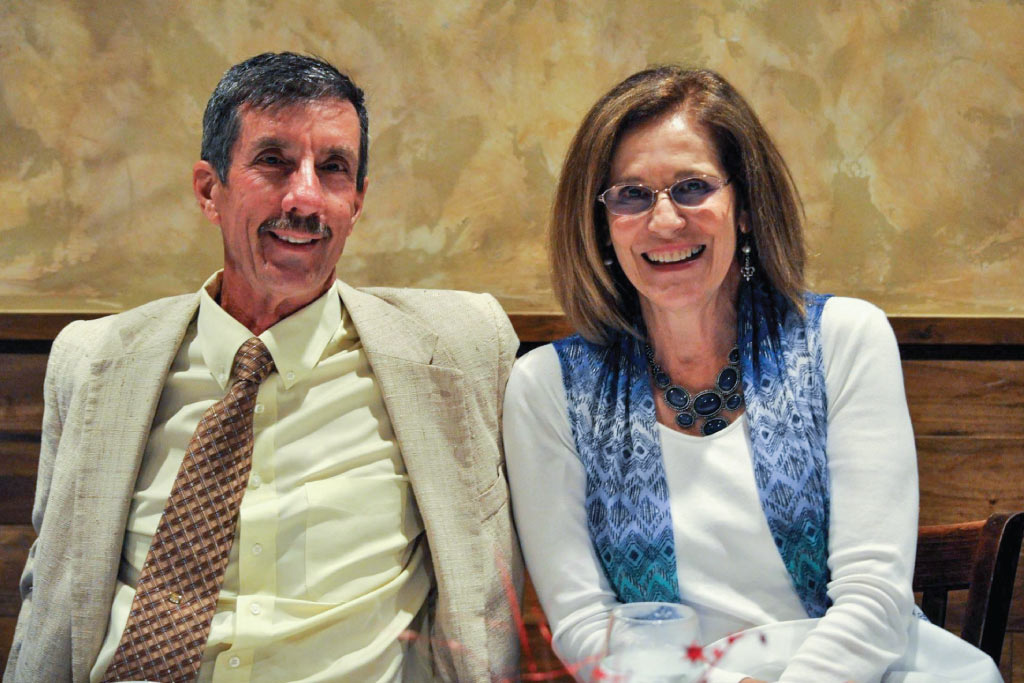 In 2005, the Baileys moved back to the family farm near Larimore, where they spend the summer and fall, with winter and the early spring season in Louisiana. In 2007, Terry became a consultant geologist at the Environmental Research Center at UND, where he concluded his long and successful career. "My family has a long legacy at UND. All of my siblings went there, my grandmother received her teaching certificate from UND in 1908, and I have several nieces and nephews that went to UND. It is a family tradition so it is only fitting I end my career on the UND campus," said Terry.
Because of their long-standing family ties with the University, Terry and Marie are giving back to UND through a gift of land in their will. Their gift will create the Terry & Marie Bailey Geology Endowment and Terry & Marie Bailey Scholarship Endowment­.
"We received a gift of land that we are going to pass on to UND. It was bought by my early ancestors who worked hard all of their lives, so we thought we would leave it to charity to honor these ancestors since so many family members have attended UND," Bailey said. "It was given to us so we want to pay it forward to help others."
Terry is thankful for the solid education he received at UND and so many great instructors. He hopes he and Marie's legacy gift will give students a chance to attend UND who may otherwise not have the chance.
"Terry and Marie's loyalty to UND and to the state of North Dakota is second to none. Their generosity will impact future generations in a wonderful way," said Robin Turner, '89, Director of Development for the College of Engineering & Mines.
LEAVE YOUR LEGACY AT UND
If you are looking for a way to make a significant gift to the University of North Dakota, consider a gift of property through your will or trust. These are just a couple of examples of the many ways you can start a planned gift to UND.