Elizabeth Abraham, '70, has thought a lot about the legacy she wants to leave. Abraham and her husband, Alden, focus their generosity on education.
"Al and I recognize that education was critical to our success and to the success of a lot of people we know," said Abraham. "We are putting aside most of the money in our estate for our four educational institutions, because we feel that we wouldn't be where we are without having a great educational background."
Abraham has a personal connection to three of their four institutions. She holds a Bachelor of Arts degree in psychology (honors) from Lake Erie College, a Master of Arts degree in social experimental psychology from the University of North Dakota and an MBA from the Carlson School at the University of Minnesota.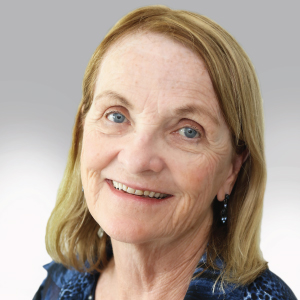 "You never know when you graduate from a program how you're going to use your skills. It's not a clear path," said Abraham. "I always think that my background with UND and my undergraduate experience really helped me solve all kinds of problems."
Abraham has solved plenty of problems during her career. She has headed the psychology department at London Memorial Hospital in Chicago, taught medical students and physicians at the Chicago Medical School, started a consulting service in Evanston, Illinois, served as a senior strategic planner at First Bank Minneapolis, a senior financial analyst at the Pillsbury Company and a marketing professor at the University of St. Thomas in St. Paul and the Carlson School of Business in Minneapolis. She currently calls on her skills as an educator, human behavior specialist and financial and strategic manager, in her role as CEO of Top Tool Company, a precision metal stamping manufacturer, in Minneapolis.
"I'm so grateful for all the education I have. That gratitude fuels my philanthropy. It doesn't matter how much you give back, but I do think the more fortunate you have been, the more generous you should be," said Abraham.
"Al and I hope this scholarship gift continues to help people be better educated," she said. "Even though this is a just small gift, to maybe one student a year, I hope it will build and help to create a better world."
WHAT LEGACY DO YOU WANT TO LEAVE?
Over the years, students at the University of North Dakota have benefited immensely thanks to thoughtful planning done by alumni and friends of UND like Elizabeth Abraham, '70. Learn more about the different gifts avaliable so you can leave your legacy at the University of North Dakota.