From music to medicine, from student recruiting to faculty retention, endowed professorships give UND a competitive edge.
An astounding cellist and educator, one who has held residencies at conservatories and universities in China, Hungary and Romania, Simona Barbu could teach at almost any university anywhere in the world. She has chosen UND.
That's in part because UND has chosen her, rewarding her with one of the University's highest honors: an endowed chair. Barbu is the Burgum Endowed Chair of Music at UND.
Similarly, Dr. Donald Jurivich has put UND at the cutting edge of geriatric science, improving care for elderly patients in North Dakota (and everywhere else). He has received millions of dollars in federal funding to advance geriatric care, and he and his students have published their work in national and international journals.
Not coincidentally, Jurivich, too, holds an endowed chair. He is the Eva M. Gilbertson, M.D. Distinguished Chair of Geriatrics at the UND School of Medicine & Health Sciences.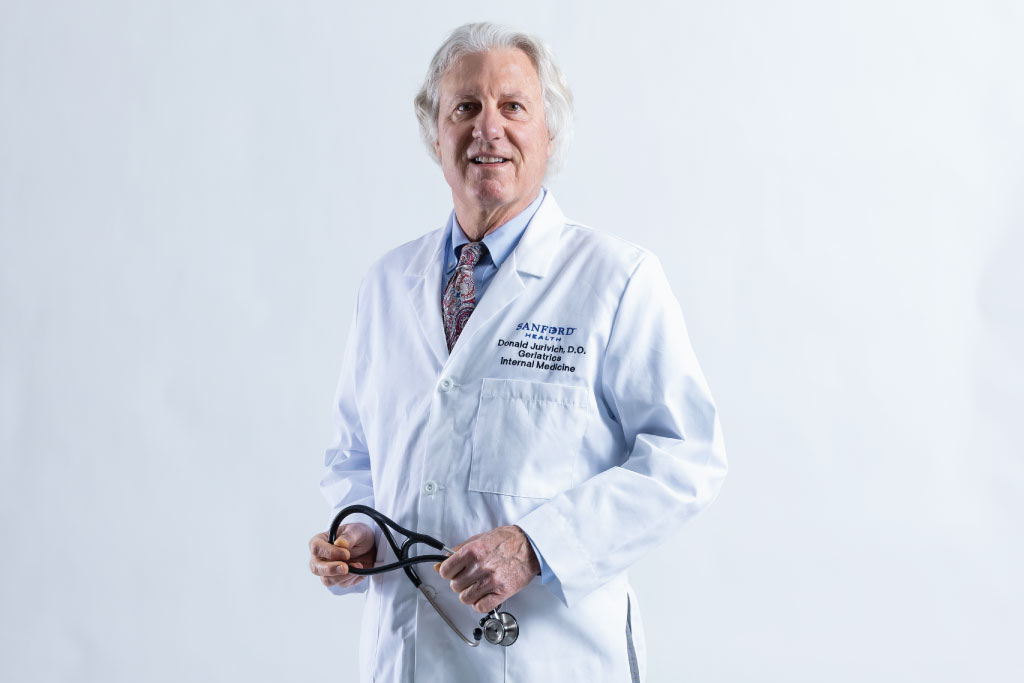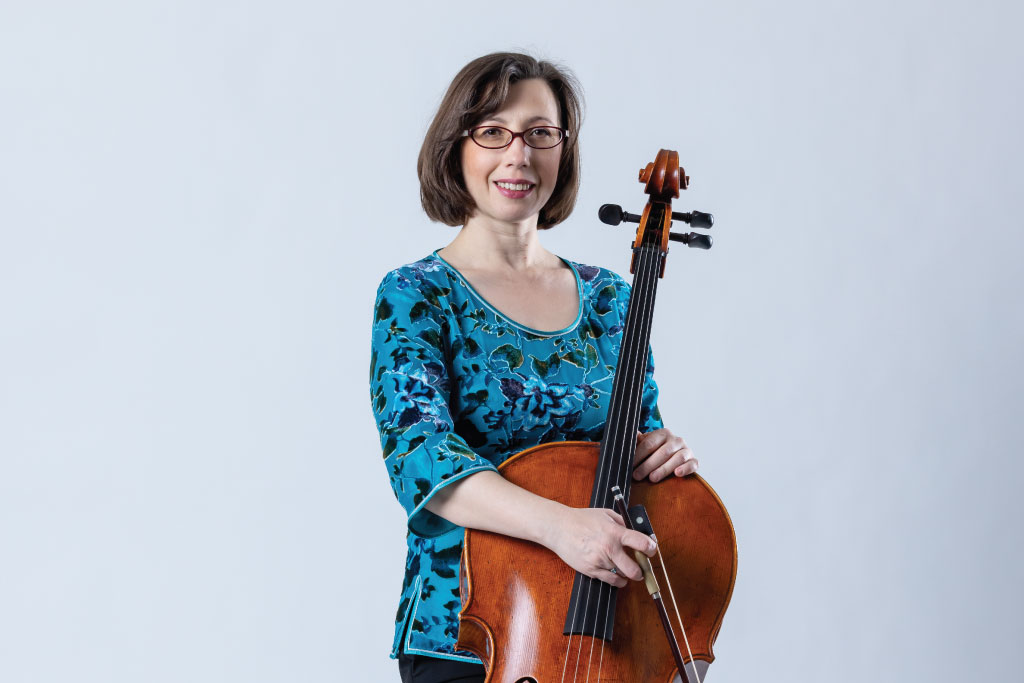 Though music and medicine may not have much in common, Barbu and Jurivich share an exceptional status: they're both endowed professors. That means their positions are supplemented with income from a donor endowment.
This lets UND keep a low student-to-faculty ratio – a hallmark of a great university – and honors both the donor and the faculty member, helping to cement the bond between the University, its supporters and its best teachers and researchers.
"It has been such a privilege to have been entrusted with the Burgum Endowed Chair of Music position for the last 10 years," said Barbu. "The endowment, which is funded by Rick and Jody Burgum, allows me to do such things as invite nationally known musicians to perform and teach masterclasses. This has meant a lot for our students, because I can bring in bigger names to work with them, and then have a concert for the community. There is a lot of responsibility as well, and I love doing it."
Jurivich notes that his endowment has yielded a triple return on investment with grants and clinical programs.
"Endowments allow faculty to pursue scholarship in high risk, high return areas," said Jurivich. "In addition, endowments enhance faculty creativity, productivity, and retention. They can also facilitate cross-fertilization between colleges and departments."
The Gilbertson endowed chair was created by one of the first female graduates of the UND medical school, Dr. Eva Gilbertson.
"Dr. Gilbertson was visionary in her understanding of the need to strengthen older adult healthcare in North Dakota," Jurivich said. "The key concept from Dr. Gilbertson's gift is that an alumna/alumnus can partner with the University to create new and powerful academic programs with national and even global distinction. This kind of support helps drive UND toward its mission of academic leadership."
More than any other factor, the quality and dedication of faculty shape the UND student experience.

DeAnna Carlson Zink

CEO, UND Alumni Association & Foundation
HONORING DONORS & FACULTY
Barbu and Jurivich are two of just 19 endowed faculty on campus, and UND is working to increase their numbers.
"More than any other factor, the quality and dedication of faculty shape the UND student experience," said DeAnna Carlson Zink, CEO of the UND Alumni Association & Foundation. "Endowed professorships are a proven way to attract and retain students, keep great faculty, and ensure groundbreaking research."
"Endowed professorships provide an additional margin of excellence," said UND President Andy Armacost. "We are always grateful for state support, but endowment funding is a tremendously powerful tool that helps us attract an even stronger pool of faculty."
It's important for us to constantly express our gratitude to the people who make them happen.

Andy Armacost

President, University of North Dakota
TOUCHING THE LIVES OF STUDENTS
Established by donors, endowed chairs carry the name of the donor, and the faculty member's salary and research are supplemented by the income from the endowment, which is a permanent source of funding.
It's a powerful way to compete for and reward outstanding faculty, bring additional expertise to campus, increase research funding and capacity, and give generations of students a world-class experience at UND.
"Faculty and staff are the essence of the University and the real drivers for providing an environment for student and research success," said Dr. Joshua Wynne, dean of the UND School of Medicine & Health Sciences and vice president for health sciences. "What can often happen is that we have a faculty member who does well at UND, and then they get recruited somewhere else. What can we do to retain them?
"Well, we can give them an endowed chair. To be the best we can be, we have to get the best people and keep them. We need to have a competitive edge, and an endowed professorship or chair can help us recruit and retain the brightest and the best."
Brad Rundquist, dean of the College of Arts & Sciences, agreed. "Endowments provide an opportunity to bring in faculty that we may not otherwise be able to attract," Rundquist said. "They can often help us attract students, and top experts can often draw in additional research funding."
A final but vitally important note: The North Dakota Challenge Grant Fund has had a multiplicative effect, Armacost said, and has been used to fund endowments.
"For every $2 we raise with private donations, we get $1 in state money," he said. "The relation between state funding and private philanthropy can yield real magic.
"These endowments live on," the president continued. "We put names on endowed professorships, and it's important for us to constantly express our gratitude to the people who make them happen. It's in our Alma Mater, that we raise our grateful song. And we need to keep raising our grateful song to both private donors and the State of North Dakota."