For universities, the benefits of endowed faculty are clear: They attract and retain leading scholars and are investments that last far into the future while protecting the university's operating budget.
But what about the donors themselves? For many, the reward is heartfelt, deep, and personal. They are able to thank the University and the outstanding professors who made such a difference in their lives while helping generations of new students experience that same rich education.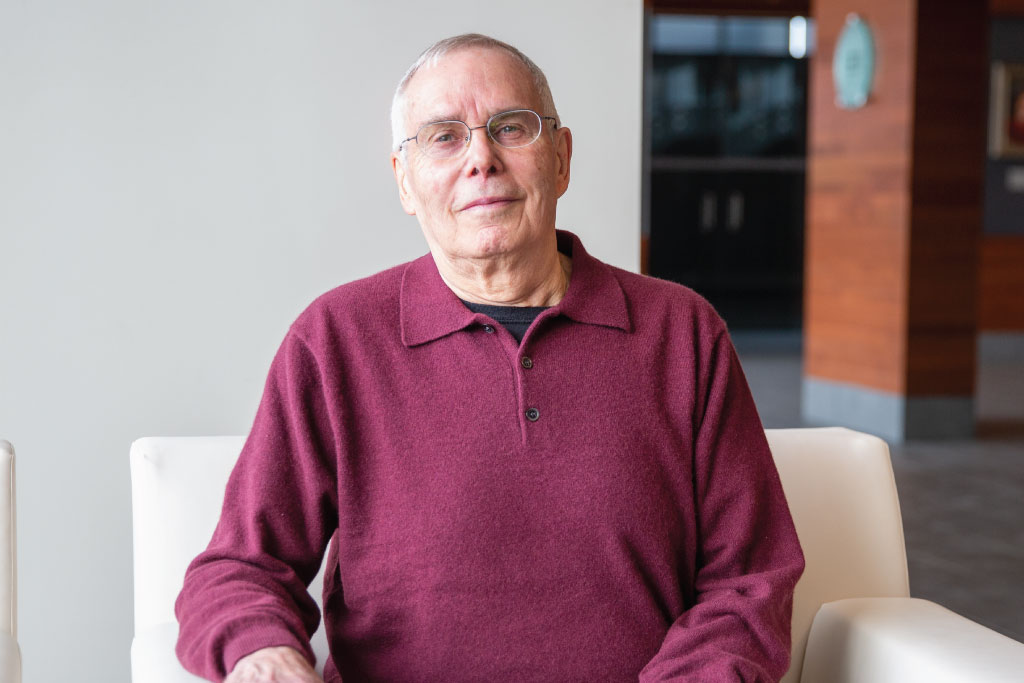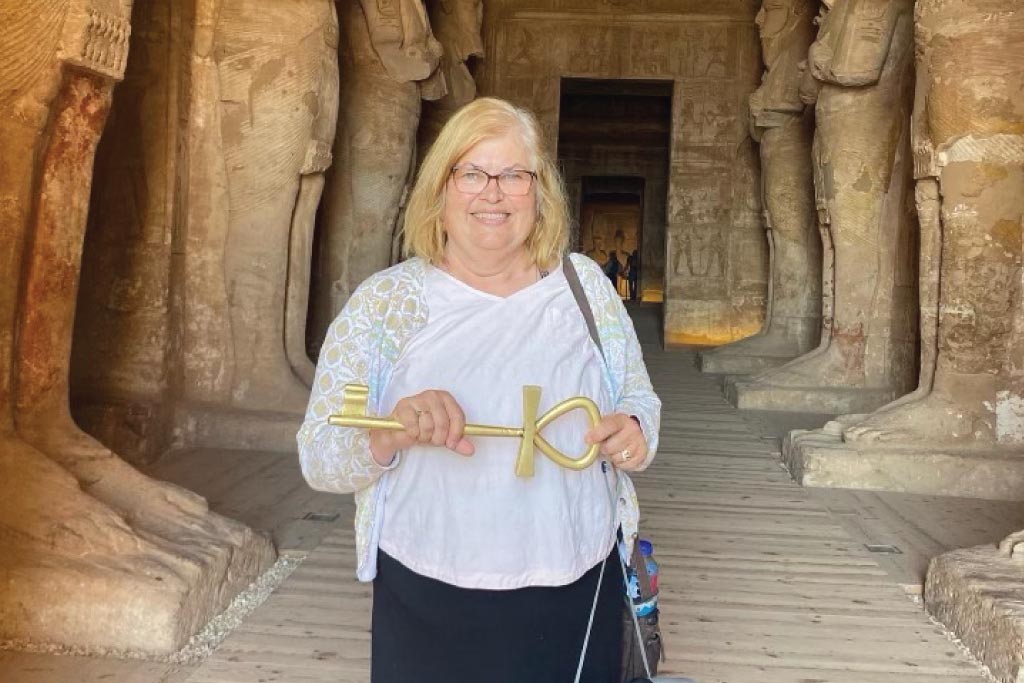 Tom Owens, '68, was not yet 30 when he faced a career choice: academia or Exxon. A UND assistant professor of chemical engineering at the time, Owens packed up his home and young family to head to Houston for a yearlong consulting residency with the oil and gas giant in 1973.
"I didn't know what I wanted to do for sure when I grew up," Owens said with a laugh. "But I wasn't there very long before I realized that wasn't the place for me. I had the opportunity to stay, but there was absolutely no question what I needed to do.
"I realized my place was back with my students in the classroom. I knew UND was the right place for me, so it was no contest to come back."
UND can be glad he did. So can the 800-some chemical engineering students whom Owens would come to challenge, mentor and inspire over his 33 years here.
Owens proved to be such an exceptional teacher that his students eventually did their own extraordinary thing: They banded together to endow a professorship in his name.
"He was one of the best professors I had," said retired chemical engineer Kristi Brindle, '78, who helped spearhead the endowment. "He had such an easy way of communicating. There was room for humor, and you always could tell he enjoyed being around his students and his faculty."
He also had a knack for getting to know his students, giving them confidence and opening their eyes to new possibilities. For example, Brindle said it was Owens who suggested she major in chemical engineering. The first-generation college student took that advice and went on to have a long and successful career with Texaco in Colorado.
Today, Brindle and a donor list that includes hundreds of former students have paid tribute to their mentor by establishing and providing ongoing support to the Thomas C. Owens Chair of Chemical Engineering Endowment. They hope their gifts will continue to help UND recruit and retain the "best of the best" faculty and the most capable students.
Owens still gets email and holiday greetings from his former students some 30, 40 and 50 years later. Retired since 2001, he's now professor emeritus, a status earned after a career in which he chaired the Department of Chemical Engineering for 23 years and served three times as interim dean of the UND College of Engineering & Mines.
Looking back on that fateful decision to return to Grand Forks and to teaching 48 years ago, Owens is both humbled by and immensely grateful to his former students for endowing the professorship and chair in his name. "Really, what I think I've done is just lend my name to something that's important and positively contributes to the department, college and University," he said. "There are chemical engineering students now at UND who wouldn't recognize me or my name, and that's just fine.
"But what I hope this endowment represents is a commitment to teaching excellence. I want it to enhance opportunities for students and faculty at UND."
Frank Bowman, who today holds the title of Thomas C. Owens Associate Professor, has been enhancing opportunities at UND for almost two decades, exactly as Owens described. The current chair of the Department of Chemical Engineering, Bowman launched a project that trains elementary and middle school teachers of Native American and rural North Dakota students how to integrate engineering tasks into their classrooms.
He's also developed high-quality online courses to enrich the student experience, a focus that has helped UND create one of the nation's highest-ranked online engineering programs.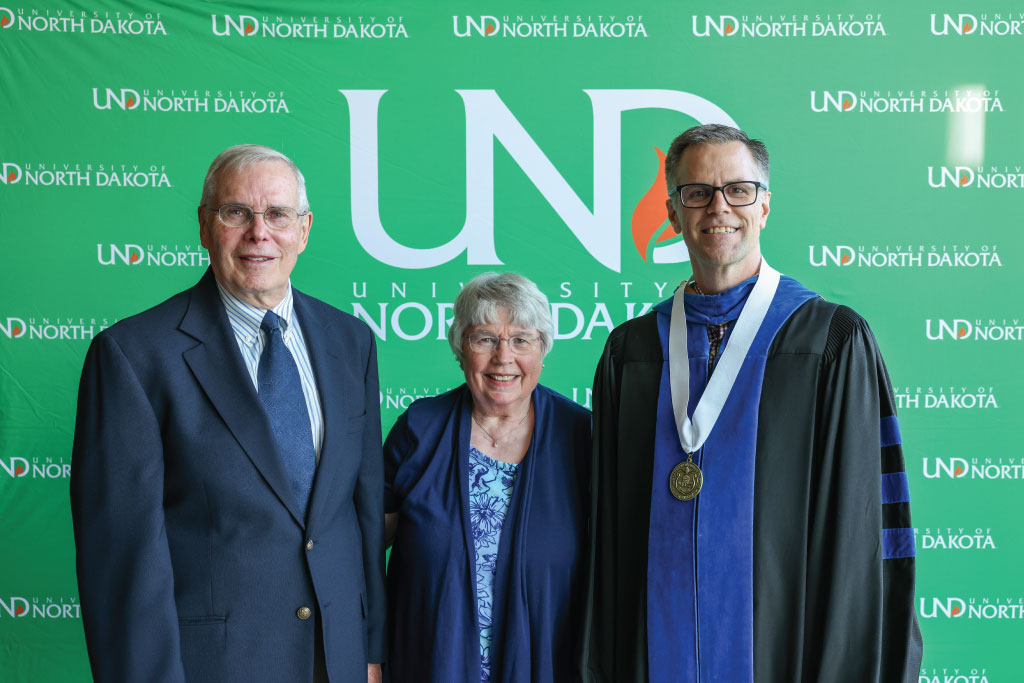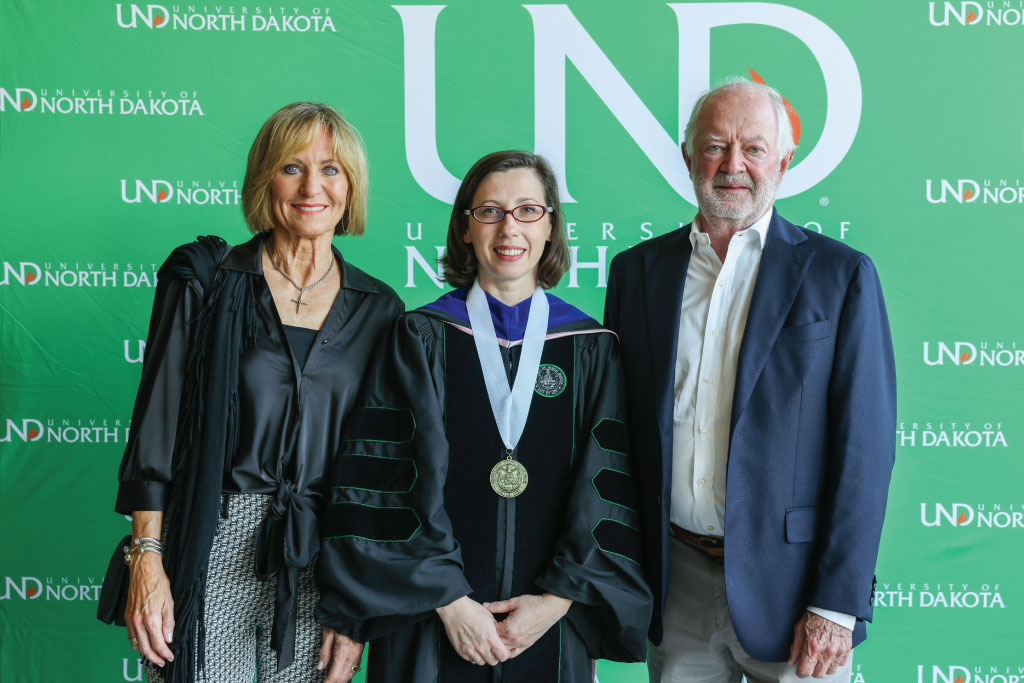 WELL-ROUNDED AND READY
UND alumni and benefactors Rick and Jody Burgum share this sentiment for excellence in education. Rick is a 1968 philosophy graduate; Jody earned her degree in elementary special education in 1974.
And for years, both have had a special affection for UND's College of Arts & Sciences, where their son and daughter also earned undergrad degrees before achieving M.B.A. and law degrees elsewhere.
"Arts & Sciences introduces people to so many different areas of life. It's just a wonderful base no matter what you end up doing," Jody said.
Rick seconded this passion for the liberal arts and added: "I want it to be clear to the world that UND is a first-class educational institution. We'd like to see a whole slug of Merit Scholars coming to UND — not just because they got a scholarship, but because they want to learn from the best educators.
"The endowed chair lets us make an impact on many students over many years. That's what interests us most. The better the professors, the better the education. It lifts everybody up and raises the bar."
World-renowned cellist and educator Simona Barbu has been raising that bar at UND since 2011. That's when the highly decorated musician was selected as the Burgum Endowed Chair of Music. Earlier, she had performed as a soloist throughout the United States and held residencies at conservatories and universities in China, Hungary and her native Romania.
Said Jody Burgum, "It's a great feeling to be able to provide students this kind of opportunity to experience such a wonderful cellist. I think really fabulous instructors make for a much better school and institution."
The Burgums since have created a second endowed faculty position in Arts & Sciences which will become the Burgum Arts & Sciences Endowed Chair.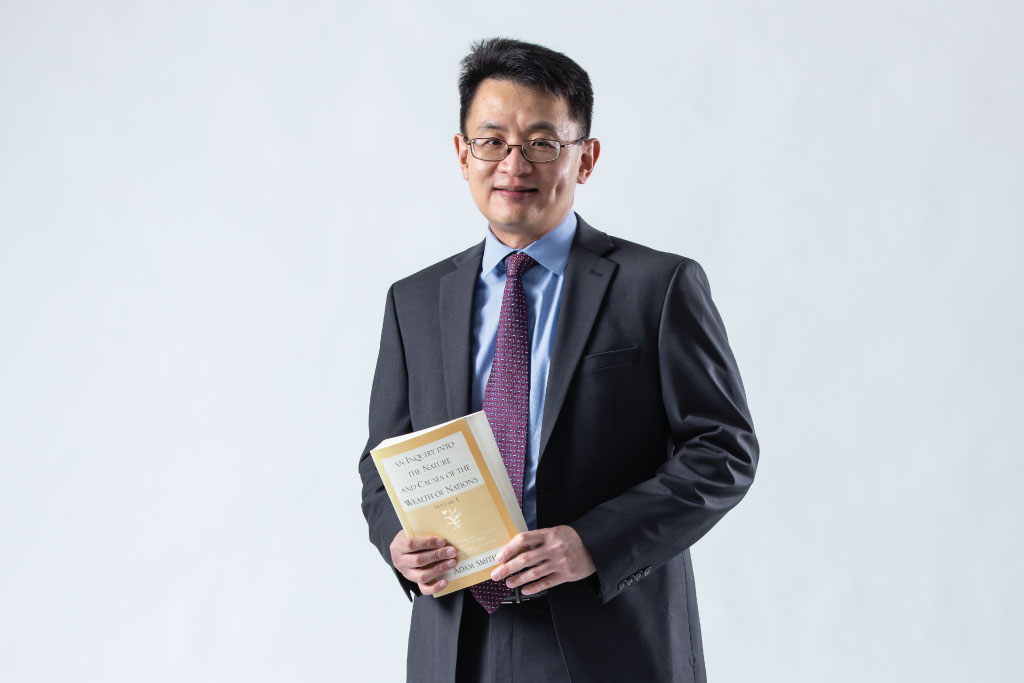 THE MULTIPLIER EFFECT
Longtime UND supporter and retired Cargill CEO Greg Page is another alum who understands the power of the multiplier effect in higher education.
The 1974 UND economics graduate who led one of the largest privately held companies in America believes outstanding faculty rank among the most valuable assets for any university.
"I was an enormous beneficiary of some very effective teachers in my time there," Page said. "In my 42 years of working in the business world, I found myself thinking almost every day of something a professor once said, or some particular piece of knowledge they offered. And on many of those occasions, that knowledge played a role in a challenge or opportunity that was in front of me."
It was practical knowledge for the real world, Page said, and it was part of his motivation for establishing the Page Endowed Chair in Applied Economics at UND's Nistler College of Business & Public Administration.
Chih Ming Tan, the first to hold the endowed chair, is an applied econometrician who researches inequality, mobility, global health and economic growth and development. He says the endowment has enabled him to bring top experts from all fields to interact with UND faculty and students, and share their research.
At UND, "we may be geographically disadvantaged, but we're not intellectually isolated," Tan said. "And that's critical."
Page agreed. "I believe endowments are a great way to support the University," he said. "It may be the No. 1 way we can enable a university to employ that highest level of faculty that both attracts and retains students. Certainly, we need good facilities and other things, but in the absence of outstanding faculty, I just don't think a university can prosper."
When Page and the other donors were students, some of them were learning the ground rules for grammar or politics, while others were devising equations for liquid-to-gas transfer phenomena or exploring macroeconomics. But clearly, they all had one thing in common: outstanding professors who made an enduring impact on their lives and livelihoods.
That's what they want to give back to their University and its future students, and that's why they've chosen endowed faculty as a terrific way to do so.